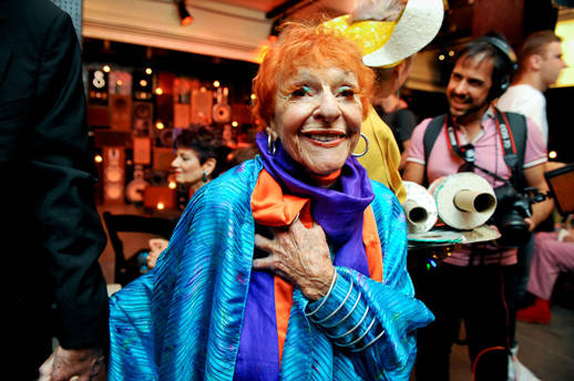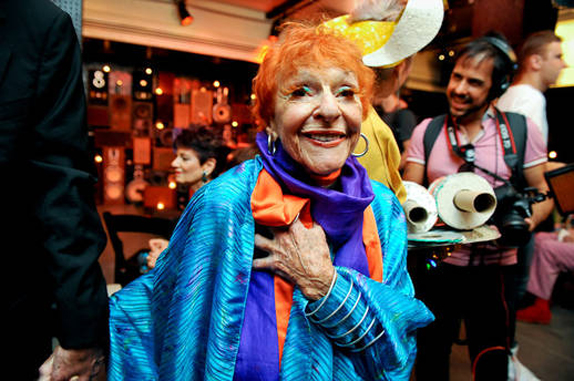 "Yes, there's an elevator," a worried guest was assured on Tuesday night in the lobby of the Ace Hotel. This was no small concern. The event she was on hand to attend, cohosted by Ari Seth Cohen and Tavi Gevinson, was located in the basement. And the crowd was largely over eighty.
The evening was a celebration of Ari Seth Cohen's street-style blog, Advanced Style. As the name suggests, the ladies of the silver-haired set are Cohen's muses; the site contains a mix of known fashion royalty, like Iris Apfel and Beatrix Ost, and strangers whose dashing ensembles catch the photographer's eye. It was both disconcerting and wonderful to see the parade of extravagantly dressed grandes dames enter the aggressively hip Ace, which had been rendered especially youthful by the descent of New York Fashion Week attendees.
Fashion Week parties, as anyone can tell you, are largely about exclusion: lists, velvet ropes, and stony-faced, implacable bouncers. This one was no different, but instead of models and actresses, the women being ushered to the head of the line and pursued by photographers were white-haired, turbaned, and carrying canes. Periodically, organizers scanned the crowded hotel lobby: when they spotted a hat or a caftan, the old lady in question was whisked ceremoniously downstairs to Liberty Hall.