In Jonathan Escoffery's story, "Under the Ackee Tree," which appears in our Summer 2019 issue, the protagonist, homesick for Jamaica, attempts to grow an ackee tree in his Miami backyard. No amount of water or fertilizer will make the seeds sprout. After Hurricane Gilbert devastates the Caribbean, and all the phone lines back home go out, the protagonist sits his sons down at breakfast to:
try teach them them culture to make sure it survive. The tropical market on Colonial start carry canned ackee and green banana and salt cod, so you cook the boys ackee and saltfish and try explain why it Jamaica' national dish. You see this here, you say. The ackee grow in a pod and it must open on it own or else the ackee poison you. You point to the picture on the can, so them can see how it grow, and it remind you that you never eat ackee out of no can before.
This summer, we mailed Escoffery three varieties of canned ackee (the only kind of ackee available in the U.S.) and asked him to conduct a taste test.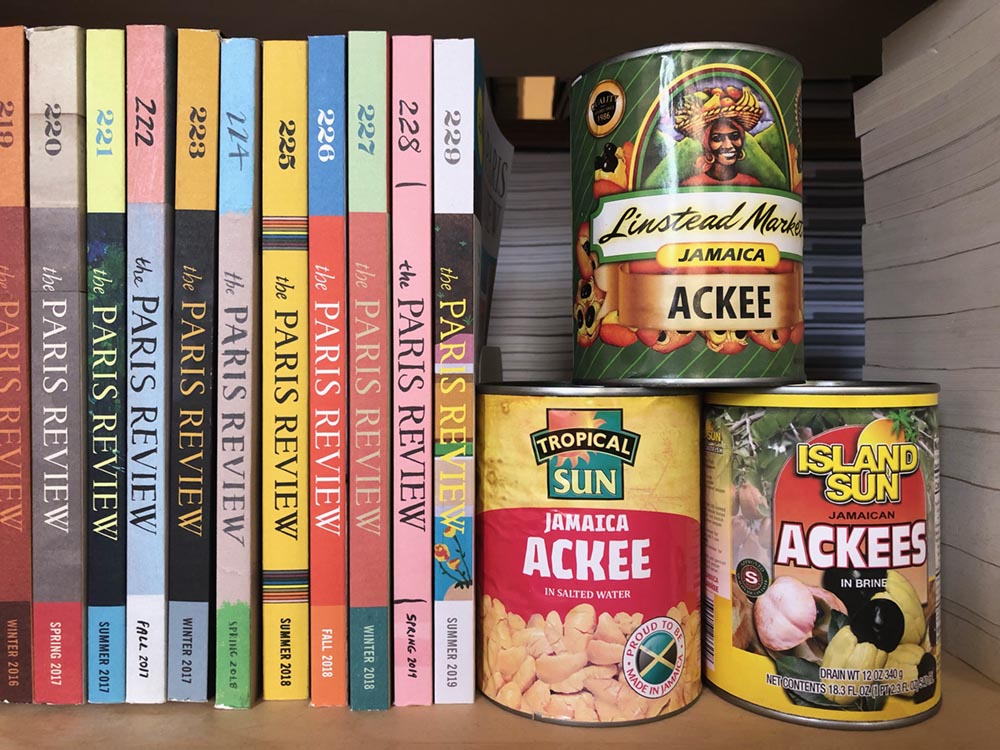 If you've ever spent time in Jamaica, you've likely had the opportunity to sample the island's national dish, ackee and saltfish. Typically served at breakfast time, the ackee fruit is lightly boiled and paired with dehydrated salted cod, an assortment of onions and peppers, including scotch bonnet, and rounded out with sides of boiled green banana, dumplings (or spinners as they're called in Jamaica), and johnnycakes. If you order ackee and saltfish over the counter at a restaurant in Brooklyn or Hartford or Miami, these sides will likely be referred to simply as food, as in, You wan' food wit' that? If asked this question, avoid dwelling on the confusion of being asked if you want food with your food, and say yes. The mild sweetness of the green banana and dumplings balances out the cod's saltiness, and the result is pure magic in your mouth. If you're interested in cooking the dish at home, it's relatively simple to prepare once you've sourced the ingredients, except for one thing: get it wrong and it will kill you. Read More