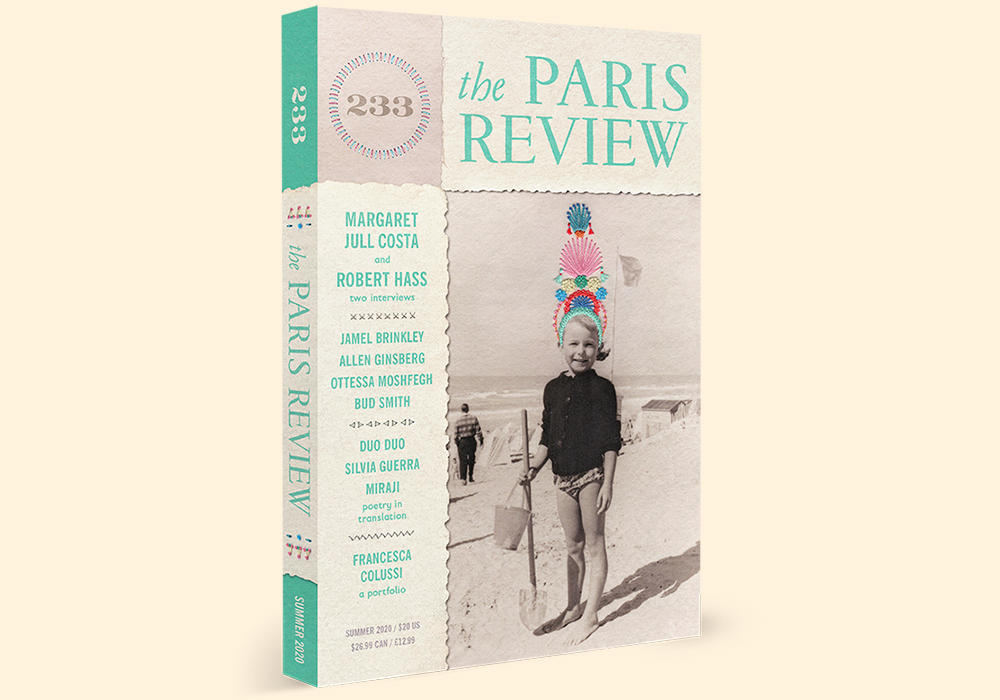 To showcase the variety of the short stories published in the Summer issue, we asked the five writers to select a single sentence that marked the moment they first knew what story they were writing.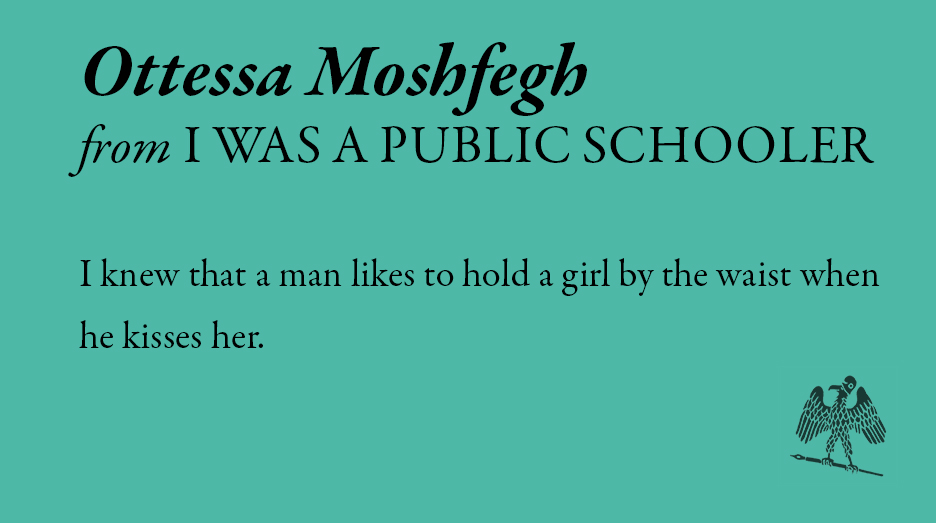 This sentence struck me because it is delivered completely innocently, almost boastfully. It tells us that the narrator has learned about sex in a way that occludes the danger  of pedophilia. "Men" shouldn't kiss "girls," obviously. Girls are children. Men are adults.
—Ottessa Moshfegh, "I Was a Public Schooler"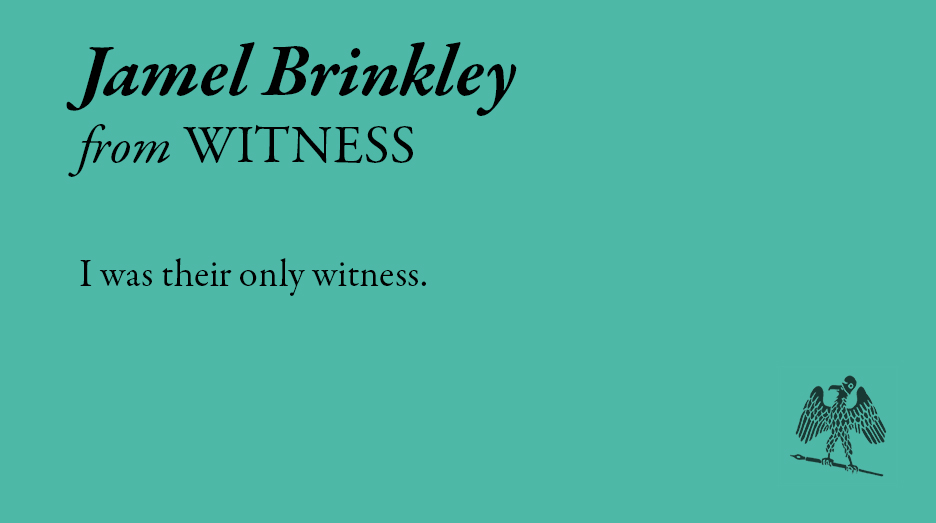 This simple sentence, and the word it quickly lands on, grew increasingly magnetic as I worked through the various drafts of this story. It made me recognize that one of the story's desires was to be in conversation with the work of a couple of writers I often think about and feel indebted to: James Baldwin ("the line which separates a witness from an actor is a very thin line indeed; nevertheless, the line is real," from I Am Not Your Negro) and Gina Berriault ("Be an eyewitness to this too," from "Around the Dear Ruin"). As the story attempts to engage with medical racism directed against Black people, and Black women in particular, it also, I hope, wrestles with the responsibility of perceiving as much as one can possibly bear and the moral challenge of taking action.
—Jamel Brinkley, "Witness"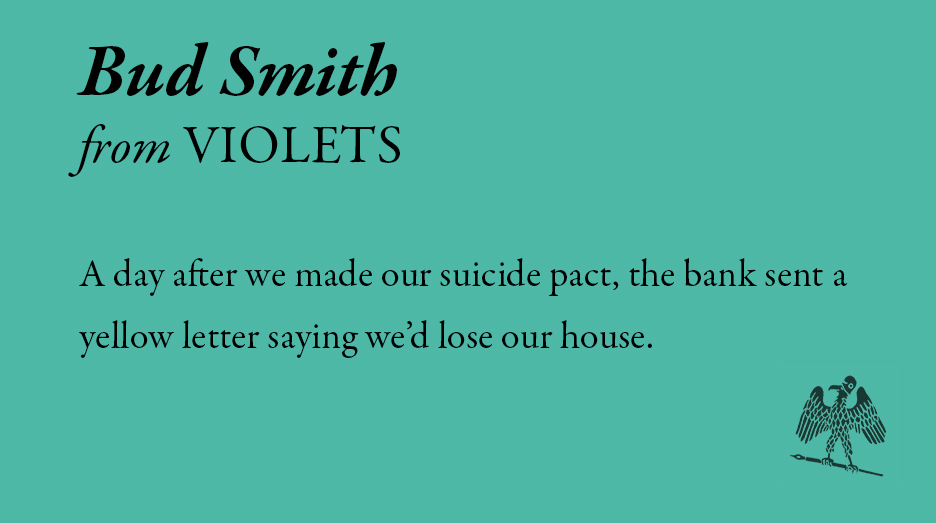 Two things in that sentence were important to me: the couple is so close they have a suicide pact, nobody knows them better than they know each other; and the universe is chaotic. Just a day after they decided to end their lives, they get a letter in which the bank promises to take their home away. It leads into: "That night instead of killing ourselves in the backyard like the plan had been Monique and I got revenge and set the place on fire." Yes. They lived in an unorganized universe, but random bliss could be found in it. I was as surprised as they were by what was discovered in those fires.
—Bud Smith, "Violets"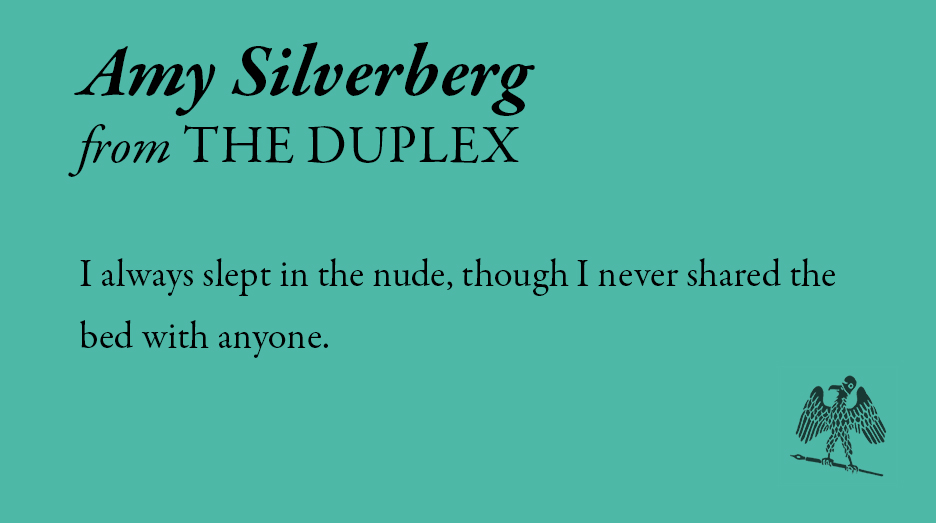 I think this is when the protagonist's voice gained steam for me. I never write a story based on a premise or subject matter, only on the way a voice sounds—one sentence, then another, until it goes somewhere (or sometimes doesn't). With this sentence, I understood the core longing in this story, and I also understood that the protagonist could only sort of tell you about it. To sleep naked and alone felt paradoxical; it meant she desired intimacy but not enough to leave her bed and find it. Or maybe it seemed like something someone would say if they were remembering past intimacy they no longer had access to. Either way, it felt weighty.
—Amy Silverberg, "The Duplex"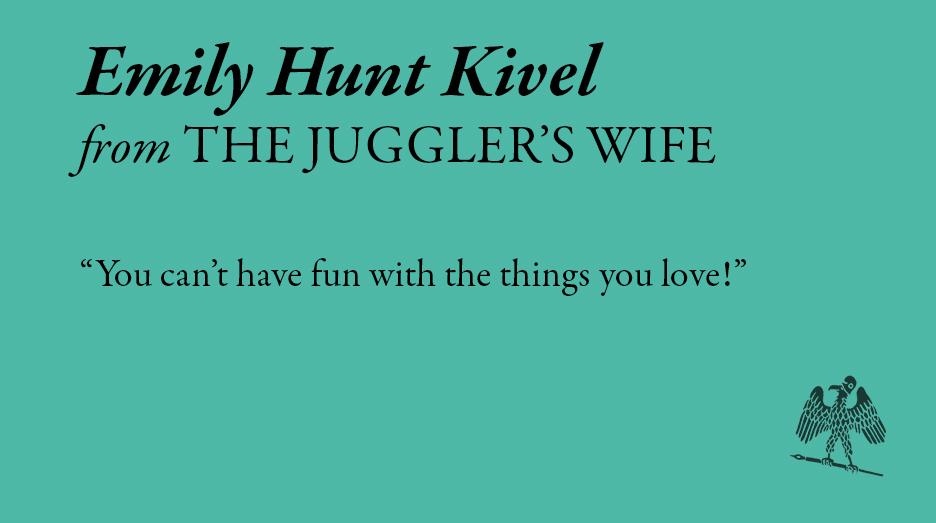 I tend to be creatively interested in characters who are either totally ridiculous or secret sages. This line kept me guessing. I disagree on principle, but see how and why and when this can feel true. The simplicity of the sentence had a certain pitch that felt right for this story, too: a starkness and a confusion between the serious and the silly.
—Emily Hunt Kivel, "The Juggler's Wife"