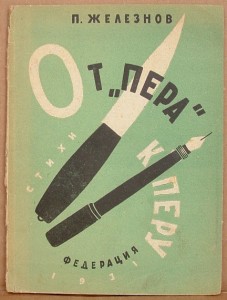 One afternoon in 1943, just before a lunch date with Picasso, Dina Vierny was arrested in Paris. Three months later Picasso received her note, smuggled out with the prison laundry, saying she wouldn't be able to make it.
Vierny, the well-rounded young muse of Maillol's twilight years, had spent several months in 1940 leading refugees through the mountains from France to Spain. She met her charges at the train station, in her red dress, and they followed her, in silence, all the way to the Spanish border. She was arrested in 1940 and soon released, but by 1943 the Gestapo had the idea that she was some kind of Mata Hari, or perhaps a gold smuggler. During repeated interrogations, over the course of six months, she insisted that she loved hiking (which was true) and that she had been in the mountains buying cooking oil (which was false).
Born in Chisinau, Vierny was raised in a family that was both musical and politically radical. Her father, an Odessa Jew, was a pianist who lost his virginity to an anarchist during exile in Siberia, and her aunts were what Vierny calls "demoiselles nihilistes." Vierny had sung in the radical performance group Octobre, under the leadership of Jacques Prévert, and with the famous Dimitrieviches, émigré Roma cabaret singers. In prison, she sang for those about to be executed, every Saturday. She had a large repertoire, and she took requests: in her memoirs she says that one young Communist waiting to be shot asked her to sing Edith Piaf through the cell window. She never saw his face.