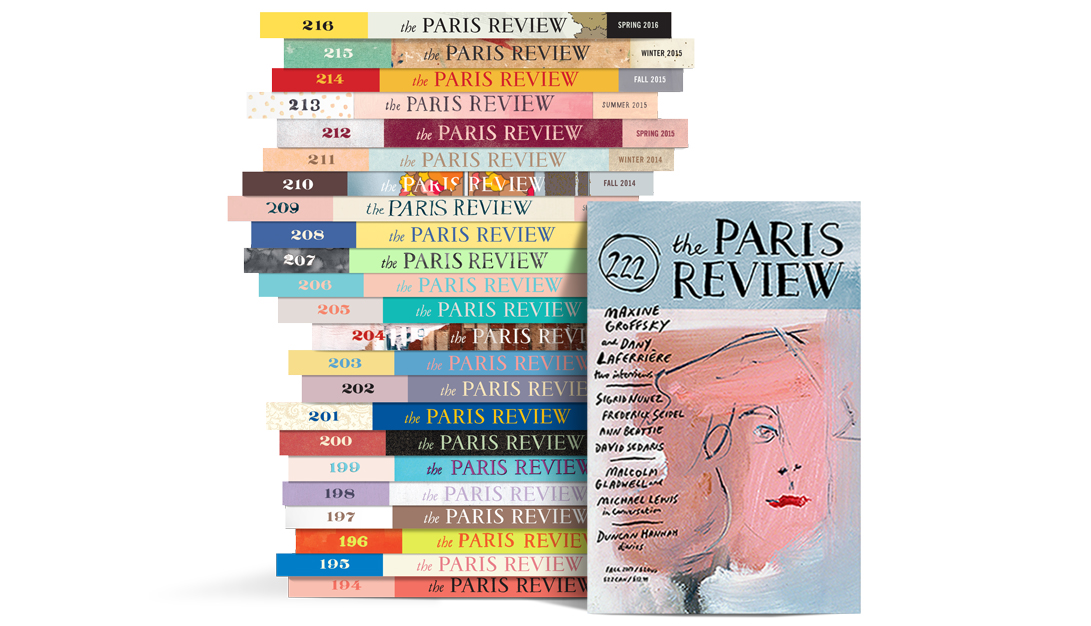 In our Fall issue, Malcolm Gladwell discusses his years as an illegal immigrant (and failed right-wing provocateur); Michael Lewis explains how he writes by his family motto ("Do as little as possible"); and David Sedaris weighs the pros and cons of communication with the dead.
Also: our longtime Paris editor Maxine Groffsky—who brought John Ashbery and so many others into the pages of the Review–remembers the sixties, with cameos by John Ashbery, Brigitte Bardot, Harry Mathews, George Plimpton, Niki de Saint Phalle, the Duke and Duchess of Windsor, and the Congress for Cultural Freedom. ("If we'd been getting money [from the CIA], I would have splurged on typewriter ribbons.")
Plus: fiction by Ann Beattie, Antonio Di Benedetto, Isabella Hammad, and Sigrid Nunez; poems by Peter Gizzi, Patrick Mackie, Ange Mlinko, D. Nurkse, Ezra Pound, Jana Prikryl, Philip Schultz, Frederick Seidel, and Donna Stonecipher; an Art of Fiction interview with Dany Laferrière; and the teenage diaries of Duncan Hannah, high school Casanova.