William Hunt
Issue 154, Spring 2000
He's never seen these stars before
and tumbles headfirst down
the castle's rumpled courtyard stairs.
More used to wings than feet,
Georg fell planning a song
to celebrate angels aloft beneath
us crossing the icebound Carpathians.
Want to keep reading?
Sign in—or sign up for a free trial…
Free Trial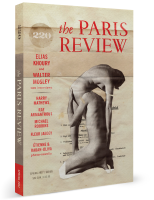 …or get your subscription now!
Subscribe