Susan Stewart
Issue 212, Spring 2015
I
The season of the cut and clear. The bales squared
in the distance, a hollow house, no windows or doors.
The Ns of the fence posts, perforated shadows.
The cupped sky, inverted. A sense of limit
in…
Want to keep reading?
Sign in—or sign up for a free trial…
Free Trial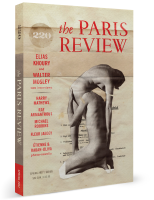 …or get your subscription now!
Subscribe