David Ferry
Issue 13, Summer 1956
The good man went his way in personal freedom;
His body shone as if by his consent;
He had no king, and was himself his kingdom;
He was both just and kind in government.
Want to keep reading?
Sign in—or sign up for a free trial…
Free Trial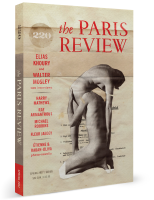 …or get your subscription now!
Subscribe