Ron De Maris
Issue 193, Summer 2010
It rises from childhood
like a humpback whale, water
streaming down the grill,
great chrome fins
shining, shining.
Nothing can harm you.
The cold night withdraws,
the heater wraps its arms
around you. …
Want to keep reading?
Sign in—or sign up for a free trial…
Free Trial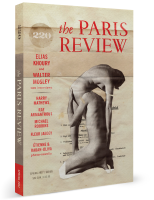 …or get your subscription now!
Subscribe