Donald Petersen
Issue 28, Summer-Fall 1962
As one who has been homesick for his town
And then returns, expecting some gay tune,
Your hear a beggar sing a mournful rhyme
Of youth and innocence and love's old crime,
A song you knew by heart and then half lost.
And this is all.
Want to keep reading?
Sign in—or sign up for a free trial…
Free Trial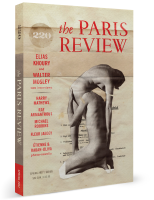 …or get your subscription now!
Subscribe