William Stafford
Issue 28, Summer-Fall 1962
In a world where no one knows for sure
I roll my blanket for the snow to find:
come winter, then the blizzard, then demand—
the final strategy of right, the snow
like justice over stones like bread.
"Tel…
Want to keep reading?
Sign in—or sign up for a free trial…
Free Trial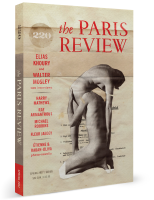 …or get your subscription now!
Subscribe