Maxine Kumin
Issue 79, Spring 1981
Bedecked with scapulars,
heavy with huge crosses
and crying out abroad,
Death to the Infidel!
the Franks swept by in waves
riding their stone horses,
big-barreled stallions
deemed brave enough for battle,
only to meet the swart,
small, mustachioed Turks
crouched nimbly athwart
their slight Arabian mares,
the only gender they
thought fit for close combat,
Want to keep reading?
Sign in—or sign up for a free trial…
Free Trial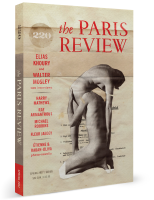 …or get your subscription now!
Subscribe