J. Martin
Issue 102, Spring 1987
Why not---!
The black energy of that time.
We shared
a small open
friendship between
the end of 13 to 15 and
10 to 12 (he was not 14;
I was more than 11) between
1902 and 1904
in Vienna.
Want to keep reading?
Sign in—or sign up for a free trial…
Free Trial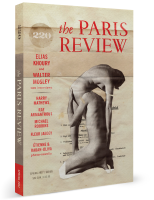 …or get your subscription now!
Subscribe