John Ash
Issue 107, Summer 1988
Methodical Sonatas
As if encarmined tulips opened
with a sudden pop like that of a toy pistol
morning surprises you again,
and the new griefs already seem the old griefs
and they must move over, shift seats
in this mismanaged theatre of a life
so that the fresh pain may be installed
like a blade of glass next to the wrists.
Want to keep reading?
Sign in—or sign up for a free trial…
Free Trial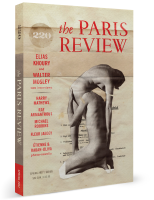 …or get your subscription now!
Subscribe