Charles Simic
Issue 137, Winter 1995
Shadow Publishing Company
This couple strolling arm in arm
Must be figments of someone's revery.
They stop often to linger over a kiss,
But when people look their way,
It's as if they do not see them.
I…
Want to keep reading?
Sign in—or sign up for a free trial…
Free Trial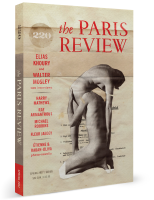 …or get your subscription now!
Subscribe