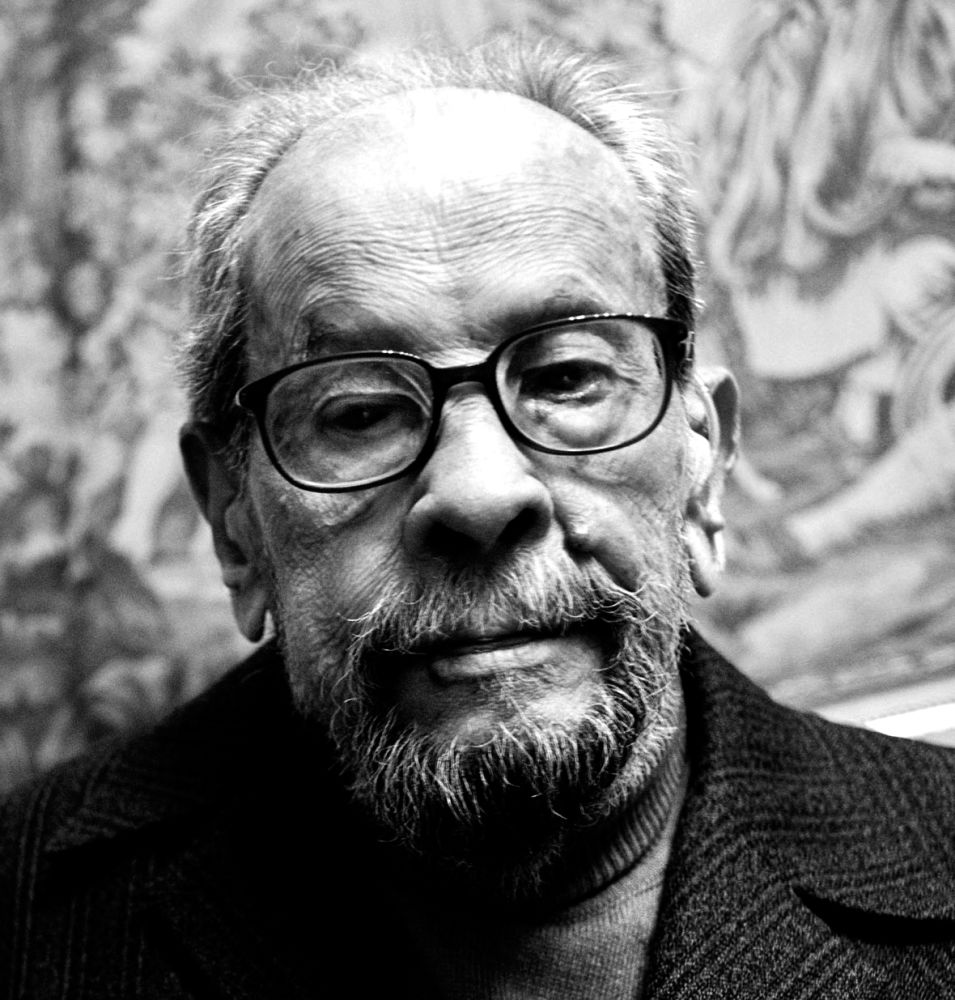 Naguib Mahfouz credits Hafiz Najib—thief, jailbird, renowned cop baiter and author of twenty-two detective novels—with being his earliest literary influence. The ten-year-old Mahfouz read Najib's Johnson's Son on the recommendation of an elementary school classmate, and the experience, Mahfouz avows, changed his life.
Mahfouz's subsequent influences have been many and various. In high school Mahfouz became preoccupied with Taha Husayn, whose revolutionary critical work Fil-shi'r al-Jahiliprovoked a hysterical reaction from conservative Asharite circles when it was published in 1926. In college Mahfouz read Salama Musa, who as the editor of the magazine al-Majalla al-Jadida later published Mahfouz's first novel, and from whom Mahfouz says he learned "to believe in science, socialism, and tolerance."
In the years following the Second World War, Mahfouz retreated from his socialist ideals to a deep pessimism. He spent much of his time engaged in gloomy discussions of life and the purposelessness of literature with fellow writers 'Adil Kamil and Ahmad Zaki Makhluf, on the lawn area by Cairo's Jala' Bridge, which they dubbed "the ominous circle." In the fifties he experimented with Sufi mysticism, seeking in it answers to the metaphysical questions not addressed by science. These days Mahfouz appears to have settled on a philosophy that combines scientific socialism with a concern for the spiritual—a combination anticipated by the definition of fiction he advanced in 1945: Fiction is art for the industrial age. It represents a synthesis of man's passion for fact and his age-old love affair with the imagination.
Born in Cairo in 1911, Mahfouz started writing at the age of seventeen and has since written more than thirty novels. Until he retired from the civil service at sixty, he wrote at night, in his spare time—unable, despite his critical successes, to depend on writing for a living. His first published work, Abath al-Aqdar, appeared in 1939, the first in a series of three historical tales set in the time of the pharaohs. Mahfouz originally intended to expand this series into a thirty- or forty-novel history of Egypt in the style of Sir Walter Scott, but he abandoned the project to work on his contemporary Cairo novels, the first of which, Khan al-Khalili, appeared in 1945.
Although much acclaimed in other parts of the Arab world, Mahfouz did not acquire a significant reputation in Egypt until the publication of The Cairo Trilogy in 1957. This three thousand-page epic portrays life in middle-class Cairo between the world wars, and was immediately hailed as the novel of its generation. Mahfouz became known abroad in the late sixties, when a number of his works were translated into English, French, Russian, and German. In 1988 Mahfouz achieved worldwide recognition when he won the Nobel Prize for Literature.
Now eighty, Mahfouz lives in the Cairo suburb of Agouza with his wife and two daughters. He avoids public exposure, especially inquiries into his private life, which might become, as he puts it, "a silly topic in journals and radio programs." The series of meetings that made up this interview were held on a succession of Thursdays, each time at precisely eleven o'clock. The interviewer sat on a chair to Mahfouz's left, next to his good ear.
Mahfouz in person is somewhat reserved, but always candid and direct. He laughs frequently and wears an old-fashioned dark blue suit, which he buttons to the top. He smokes, and he likes his coffee bitter.
INTERVIEWER
When did you start writing?
NAGUIB MAHFOUZ
In 1929. All my stories were rejected. Salama Musa—the editor of Majalla—used to say to me: You have potential, but you're not there yet. September 1939 I remember well because it was the beginning of World War II, Hitler's attack on Poland. My story, "Abath al-Aqdar," was published, a sort of surprise gift from the Majalla publishers. It was an immensely important event in my life.
INTERVIEWER
Did writing and publication then follow easily?
MAHFOUZ
No . . . though after that first publication a friend of mine, a writer, came to me and told me about his brother who owned a printing press. He formed a publication committee with some colleagues who had had a little success. We began publishing in 1943 with some regularity. We published a story of mine every year.
INTERVIEWER
But you never depended on your writing for a living?
MAHFOUZ
No. I was always a government employee. On the contrary, I spent on literature—on books and paper. I didn't make any money from my writing until much later. I published about eighty stories for nothing. Even my first novels I published for nothing, all to help the committee.
INTERVIEWER
When did you begin to make money from your writing?
MAHFOUZ
When my short stories were translated into English, French, and German. "Zabalawi" in particular was extremely successful and made me more money than any other story.
The first novel of mine to be translated was Midaq Alley. The translation was first published by a Lebanese named Khayyat. Neither I nor the translator made any money because Khayyat cheated us. Heinemann published it again around 1970. After that it was translated into French, and other translations of my work soon followed.
INTERVIEWER
Could you tell us about the notorious Kharafish group? Who belongs to it, and how was it formed?
MAHFOUZ
We first became acquainted in 1943: Mustafa Mahmud, Ahmad Baha al-Din, Salah Jahin, Muhammad Afifi. We would hold discussions on art and on current political issues. Kharafishmeans "hoodlum"—those types found on the fringes of demonstrations and who start looting at the first opportunity, they are the kharafish. Ahmed Mazhar [one of Egypt's leading actors] gave us the name. At first we used to meet at Muhammad Afifi's house. Sometimes we would go to a place called Sahara City, near the pyramids. Now we go to the film director Tewfiq Saleh's place because he has a balcony on the tenth floor, facing the Nile. There are four or five of us left.
INTERVIEWER
Do you have much contact with the younger generation of Egyptian writers?
MAHFOUZ
Every Friday evening I attend a session at the Casino Kasr el-Nil, to which new writers are invited. Many come: poets, writers, literary types . . . Since I stopped working for the government in 1971 I have had more time for friends.
INTERVIEWER
What role did the political situation prior to 1952 play in your life?
MAHFOUZ
I was about seven when the 1919 revolution took place. I became more and more affected by it and more and more enthusiastic about the cause. Everyone I knew was for the Wafd Party and freedom from colonization. Later I became much more involved in political life as an outspoken follower of Zaghlul Pasha Saad. I still consider that involvement one of the most important things I have done in my life. But I've never worked in politics, never been a member of an official committee or a political party. Although I was a Wafdist, I never wanted to be known as a party member; as a writer I wanted the total freedom that a party member can never have.
Want to keep reading?
Subscribe and save 33%.
Subscribe Now
Already a subscriber? Sign in below.