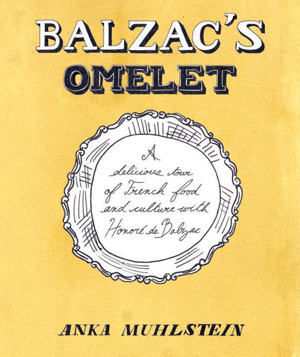 For anyone who loves to read, or eat, or both, Anka Muhlstein's terrific Balzac's Omelet is a must: the historian takes on the evolution of food in fiction—specifically Balzac's—with results that I could (but won't) call mouth-watering. I'm a total food-history nerd, but I don't think you'd need to be to enjoy what's ultimately a treatise on the making of modern French culture. —Sadie Stein
The subject of summer dresses seems to be everywhere. Geoff Dyer
described
the "perfect summer dress." And the
Times
did some serious investigative reporting
on the fashion
. But let's not forget the classic short story by Irwin Shaw, "
The Girls in Their Summer Dresses
." —
Thessaly La Force
Fist bumps to David Chang and McSweeney's for their new food magazine Lucky Peach. Naturally, the first issue is on ramen. —Cody Wiewandt
I'm anxiously awaiting the Los Angeles Review of Books' next installment of Mike Davis's serial "The Ghost of Wrath," an account of the deliciously evil original LA Times publisher Harrison Gray Otis. —Ali Pechman
I'm from Ohio, but I'm not from Donald Ray Pollack's Ohio. His new book and first novel, The Devil All the Time, is as scary as it is good. —C. W.

I'm quite enamored with Worn Journal, a smart, sassy, Toronto-based, antifashion mag with an emphasis on used clothing. I just got the latest issue and am finding it a total delight. —S. S.
It's summer, and there's not a cornfield or a mosquito-infested pond in sight. If, like me, you've got the big-city blues, try paging through the lush architectural renderings in Marion Mahony Reconsidered for a respite from the skyscrapers and the carefully allocated greenery. —Clare Fentress
Were you one of those people who hated summer camp? Or were you the kind that really, really, really loved it? Slate has a breakdown of the types. —T. L.