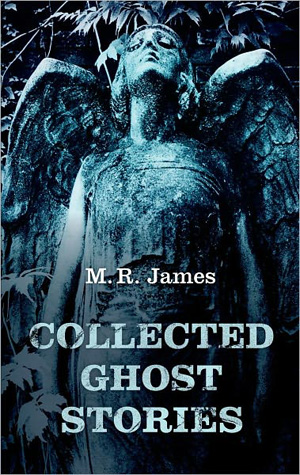 I absolutely love ghost stories. What luck that Collected Ghost Stories by M. R. James showed up in the office! I snatched it up greedily and I've been reading one every night. —Sadie Stein
It's a truism that art and politics rarely come together without shortchanging at least one, but every once in a while there's a sublime exception to the rule. Neutral Milk Hotel frontman Jeff Mangum's performance at Occupy Wall Street was one. "Sing if you know the words." I did. —Peter Conroy
Mice couriers, man-tree love, sushi-chef assassins, hydro-powered-car chases, propagandist skywriting, a sinister banjo contest, Internet 5.0, and a mystery drug made from dead trees. Matthew Thurber's weird and wonderful 1-800-Mice is the Gravity's Rainbow–Sherlock Holmes–Professor Sutwell–Inspector Clouseau–Silent Spring of comics. If you don't believe me, behold the rap. —Nicole Rudick
If you have never seen nor heard of the British television series Black Books, I highly recommend checking it out. It ran from 2000–2004 and depicts a mostly inebriated foul-tempered Irishman, Bernard Black, who runs a small bookshop in London with his goofy assistant Manny and their loopy friend Fran. —Lauren Goldenberg
This is one of the more complex and beautiful tributes to Steve Jobs I have read. —Artie Niederhoffer
Who is Satoshi Nakamoto? I'm intrigued by this investigation on the origins of the Bitcoin. —Natalie Jacoby
I have a certain fascination with The Financial Times's advice column, which I read with anthropological zeal. Agony Uncle Sir David Tang, "founder of ICorrect, globetrotter and the man about too many towns to mention," pulls no punches on subjects of etiquette. Take last weekend's question, from a reader who writes that, "I find that the classiest thing to do with shades is to push them up over your forehead. But it does get complicated if you're using hair product." Tang's response is swift and unsparing: "To push your sunglasses over your forehead is pretentiously après ski and distinctly Eurotrash. It is also effeminate for men to do so. Only Sophia Loren could get away with it. So I don't know what you are talking about when you call the habit 'the classiest,' which you seem not to be. And forget about hair product. There is a greater danger for those wearing a toupee or wig, as sunglasses could push it back to expose a large shiny forehead, reminiscent of that shudderingly shocking Telly Savalas." —S. S.
Reading Frank Bill's Crimes in Southern Indiana is not entirely unlike being hit by an 18-wheeler.  Two sentences in, there's already a drug deal gone bad and a gun pointed at a dealer's unibrow. Crimes never lets up (though bodies start piling up), but the real strength of the book is how Bill insists on giving three dimensions to life at the desperate ass-end of the American Dream—without once veering into romanticization or voyeurism. You sure as hell wouldn't want to live anywhere near the towns in these stories, but you can't help admiring the guy who's been there and come back to tell the tale. —P. C.
Nicole passed a handsome red book my way: The Penguin Anthology of 20th Century American Poetry. Edited by Rita Dove, it's a definitive collection, featuring poems by more than 150 poets, from Robert Frost to Gwendolyn Brooks, Wallace Stevens, Anne Sexton, Amiri Baraka (LeRoi Jones), Charles Simic, Brenda Shaughnessy, and many, many more. —Jessica Calderon
I am mesmerized by this video clip of Tiny Tim's 1979 appearance on The Tonight Show Starring Johnny Carson. —N. J.
The Guardian published a great interview with Maurice Sendak this week. It caught my eye because of this quote on his opinion of e-books: "I hate them. It's like making believe there's another kind of sex. There isn't another kind of sex. There isn't another kind of book! A book is a book is a book." —L. G.