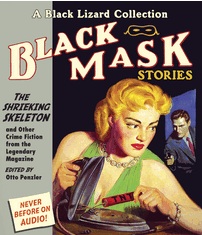 In what might be the ultimate honor, it has been proposed that the Internet pay tribute to Ray Bradbury. Says The Guardian, "Tim Bray, a fan of Bradbury's writing, is recommending to the Internet Engineering Task Force, which governs such choices, that when access to a website is denied for legal reasons the user is given the status code 451."
Happy birthday, Yves Bonnefoy!
Letters to young poets. (And novelists, playwrights, and journalists!)
Buy Bret Easton Ellis's apartment. If you dare. To spend a lot.
It is Audiobook Week, and in its honor, you can win a classic pulp noir.