Jill Talbot's column, The Last Year, traces in real time the moments before her daughter leaves for college. The column ran every Friday in November and January. It returns through March, and then will again in June.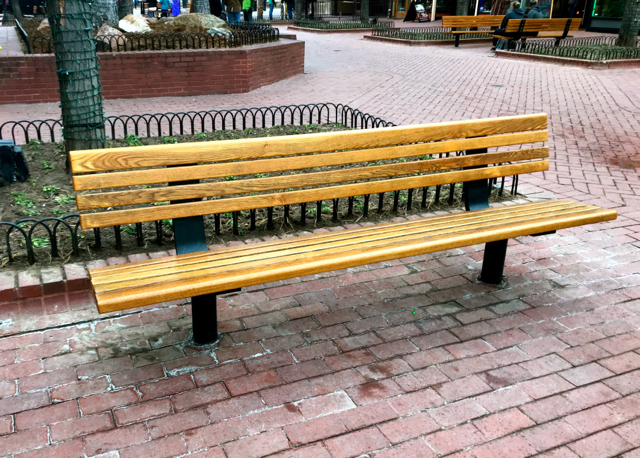 I'm aiming my camera at a bench on Pearl Street in Boulder, Colorado. The red-brick path is lined with outdoor shops, galleries, and breweries. Boulder Bookstore. The clouds draw their curtain, a gray weight. The Flatirons are weighted, too, diagonal slabs of sandstone towering like three growing spikes on a graph.
Eighteen years ago, I sat on this bench.
I wait for strangers to step out of the frame. They pass or linger in lace-up boots and parkas, jeans and huddled laughter—all intruders, because while I stand on this brick street in winter, it's really a long-ago afternoon in June.
In "Street Haunting," Virginia Woolf asks, "Is the true self this which stands on the pavement in January, or that which bends over the balcony in June? Am I here, or am I there? Or is the true self neither this nor that, neither here nor there, but something so varied and wandering that it is only when we give the rein to its wishes and let it take its way unimpeded that we are indeed ourselves?"
Maybe we go back to places not to ask questions, but to realize we don't have them anymore. Read More