Jill Talbot's column, The Last Year, traces the moments before her daughter leaves for college. It ran every Friday in November, and returns this winter month, then will return again in the spring and summer.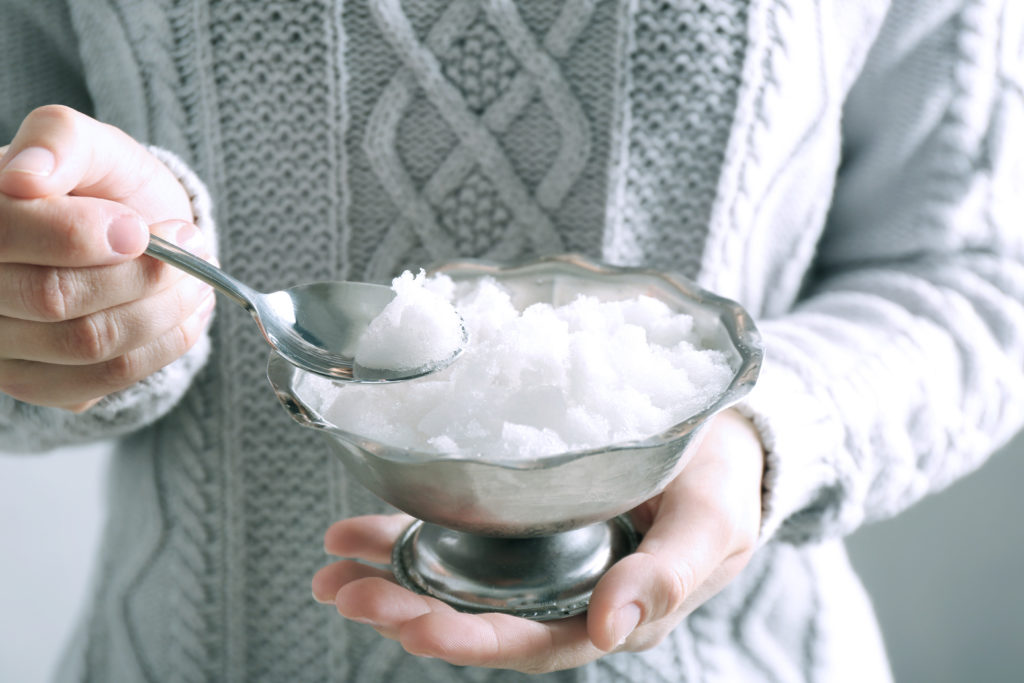 A silver mixing bowl, that's what I remember my mother handing me. I was five. My first snow ice cream. For five years, my daughter and I have lived in this Texas town. For five years, no snow. But this morning, snow rushed down as my daughter slept. I snuck outside and cupped enough from the hood of her car. Milk, vanilla, sugar, and a pinch of salt. My mother's bowl.
This is not missing. This is us, living.
Read earlier installments of The Last Year here.
Jill Talbot is the author of The Way We Weren't: A Memoir and Loaded: Women and Addiction. Her writing has been recognized by the Best American Essays and appeared in journals such as AGNI, Brevity, Colorado Review, DIAGRAM, Ecotone, Longreads, The Normal School, The Rumpus, and Slice Magazine.