In Tash Aw's new column Freeze Frame, he explores how his favorite masterpieces of Asian cinema have influenced him.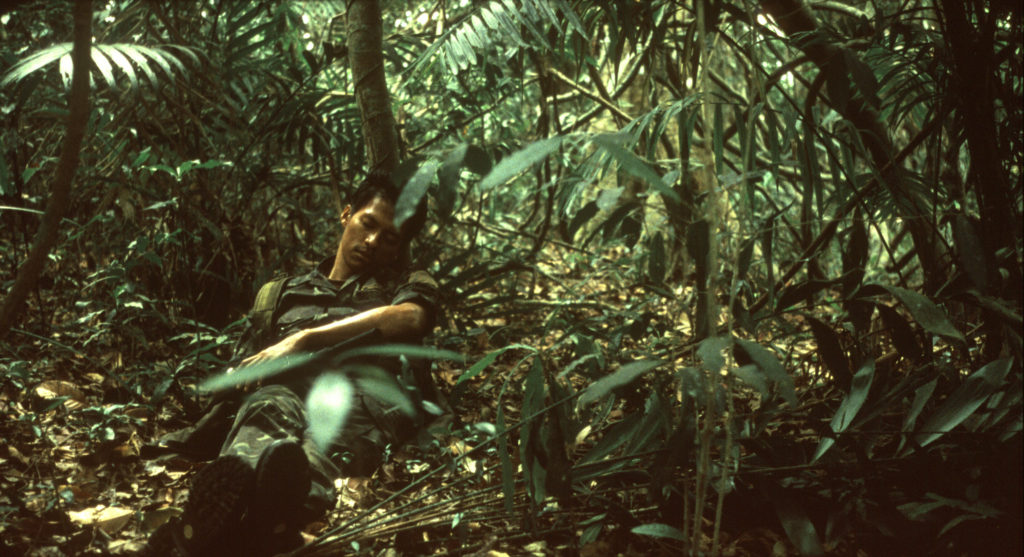 The story of Apichatpong Weerasethakul's Tropical Malady (2004) seems simple enough at the outset: a handsome soldier stationed in a rural community on the edge of the forest in northern Thailand meets a young village man. Their lives are by and large carefree, filled with an innocence that feels entirely fitting with the peace and splendor of the countryside around them—the tawny deciduous jungle punctuated with lakes and rolling grassland, the mountains that stretch to Laos and Myanmar in the distance. They listen to pop music, stroll around the night market in the small local town, visit cave temples, spend quiet afternoons sheltering from rainstorms in a sala overlooking a tranquil pond. They fall in love.
Though they never manage to articulate their emotions, we are left in little doubt as to how they feel about each other after an hour of slow-burn desire, during which Tong, the younger, more inexperienced of the two, begins to figure out that this new relationship is not quite the laddish one he expected it to be. Keng, the soldier, is much more direct, familiar with same-sex relationships and comfortable in his queer masculine identity. (In one of their outings to the local town, he flashes a knowing smile at the buff aerobics instructor conducting public classes in the main square, a brief half-second that carries the weight of a whole history of off-camera, off-script liaisons.) But even as he courts Tong in an almost old-fashioned, mostly nonsexual manner, it's clear that he has never before been in such a position of vulnerability. His longing for Tong is new and unknown. At the end of one long dreamy evening together, they finally express their physical desire by kissing each other's hands—in fact not just kissing but licking, gnawing, each almost eating the other man's fist. As Keng rides home, the night seems magical and unending, filled with color and music.
And then, the night is over.