In Tash Aw's column Freeze Frame, he explores how his favorite masterpieces of Asian cinema have influenced him.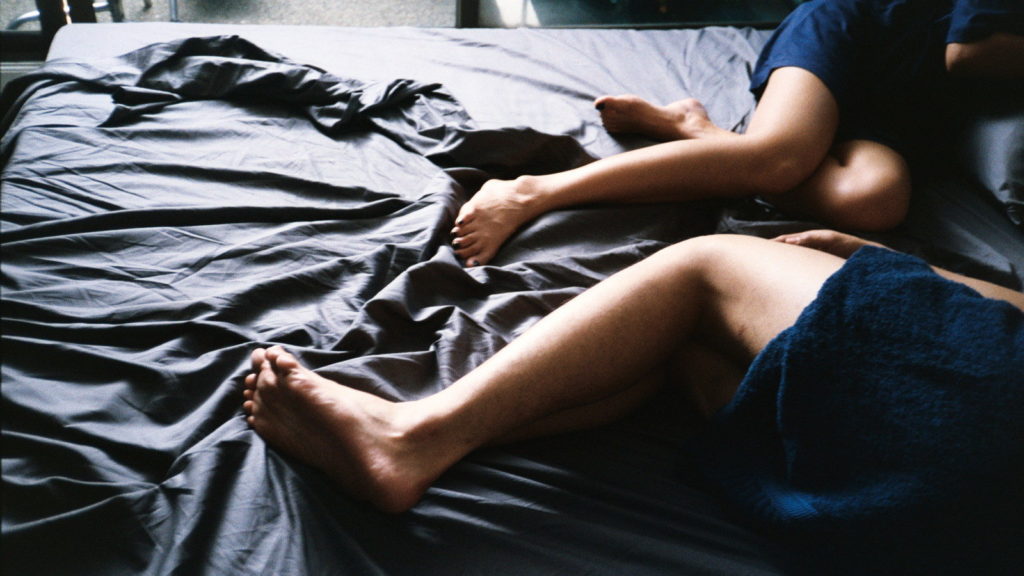 I was born in a region fractured by civil uprising, in a time of violent protest and revolution that would color almost all of my childhood and teenage years. Throughout the seventies, the struggles in Vietnam, Laos, and Cambodia, played out on an international stage, dominating the news. Away from the headlines, smaller struggles would flare up in Jakarta or Bangkok or Manila, and we got used to seeing news images of students taking to the streets, or of burning cars in front of buildings with barbed wire. In the relative calm of Kuala Lumpur, these reports hovered constantly in the air but were largely absent from conversations at home. The events took place in the capitals of our closest neighbors, in cities that looked like ours, filled with people we knew. The papers would arrive, my parents would flick through them without comment, and I would read them myself later, trying to figure out what I could. At the earliest age, I understood that instability was so much a part of our lives that it wasn't worth talking about.
It was not so much that we had become inured to trauma by our own experience of poverty and deprivation—a theory frequently offered by people of my parents' generation. As an adolescent I began to form my own critique of Southeast Asian politics, railing against our reticence to address the catastrophic events in the region ("You young people, you don't know what real suffering is, talk to us about revolution once you know what it means to starve"). We were trying to deny the truth: that our own peace was fragile, too newly attained for us to feel that it would stay for long. Malaysia was still recovering from the killing of hundreds of its ethnic Chinese citizens in the riots of May 1969—a subject rarely discussed in public or in private. In Indonesia, Suharto's New Order was struggling to maintain a semblance of normality after the massacre of an estimated one million people during the coup of September 1965. It felt as though violence on a national scale could erupt at any moment. On my way to class one day (I was still in primary school), I saw on the front pages of the newspapers Benigno Aquino's body on the tarmac at Manila airport following his assassination. In the way that we, a traditional Asian family, were superstitious about talking about death for fear of inviting it into our homes, we were afraid of dissecting the turbulence elsewhere in the region, in case it somehow pushed through the cracks and filled our own lives again.
But when I recall this period—from the mid-'70s to the fall of Marcos in 1986—what I remember is not the danger but the sense of optimism. We should have been paralyzed by fear, but instead our days were filled with a glorious normality. We went to school, we saw Star Wars at the cinema, we discovered burgers and french fries. Malaysia, like many of its neighbors in Southeast Asia, was just at the start of two decades of rapid economic growth, and perhaps it was precisely this deliberate silence about the trauma, both recent and continuing, that allowed us to enjoy that moment. Look away from suffering long enough and soon it'll cease to exist; we can make anything disappear if we simply deny its existence. Or perhaps our memories are selective. When we creep back into the recesses of our political memory to try and fashion a narrative from it, what are we trying to do? We wanted so much to be middle class, and for violence and oppression to belong to our past rather than our present, that we retained only what was pleasurable.
Anocha Suwichakornpong's second feature-length film, By the Time it Gets Dark, is ostensibly a story about the brutal crackdown on student demonstrators at Thammasat University in Bangkok in 1976—the year of the filmmaker's birth, forty years before the film was released—but its unpredictable, twisting narrative doubles back on itself in such strange ways that it becomes an interrogation of collective memory, a questioning of the role of history in contemporary Southeast Asia. The premise appears simple: two women arrive at an isolated house in the countryside, relieved to be there yet not entirely at ease with each other as they admire the spectacular views of the dry northern landscape. They have the clothes and demeanor of Bangkok dwellers, and we soon learn that they are there to tell the story of the Thammasat University killings. Taew, the older woman, was a leading figure in the student protests of the time, and has since become a celebrated writer. Ann, the younger, is a filmmaker, and spends the following days organizing oddly formal interviews with Taew, recorded on her camera, trying to piece together enough information to write a screenplay for a film based on the killings.