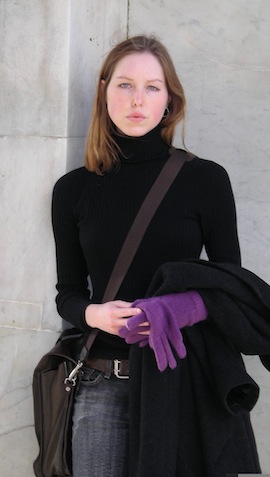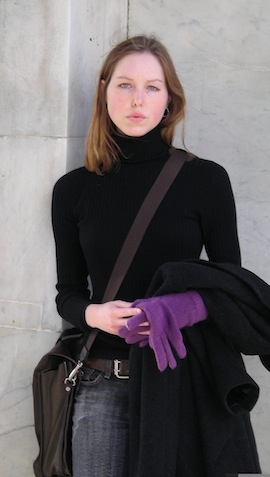 April Ayers Lawson's short story "Virgin" appears in our new issue. It is Lawson's first appearance in a magazine with national circulation. Last week she was kind enough to answer a few questions from her home in Greenville, South Carolina.
In "Virgin" you describe sexual frustration and desire very convincingly—and very specifically—from a man's point of view. How did you do it?
Close observation. Male frustration seems to me more focused, more linear, than female frustration. This interests me a lot. Also, I enjoy asking men about what they think it means to be a man. I like to hear about the women in their lives—how they view their mothers, sisters, girlfriends, wives. I like to try to understand what it means to be "manly," what it means for a man to think he's failed to be manly. The more I understand men, the more I understand women.
Also, when a story is about women—I consider the story to be mostly about the women—it makes more sense to me to feel them from the perspective of a man.
Did you ever feel out of your depth?
The perspective came naturally. If it didn't I'd have aborted. When I write I'm doing it as an act of discovery. Also to get high. What I'm writing should feel at least as real to me as what's physically around me. It should rise out of and also sustain a heightened sense of emotional reality. Otherwise, no point, no pleasure.
The stories of yours that I have read are all set in the South among Evangelical Christians. Do you write with a Southern Christian reader in mind? Read More