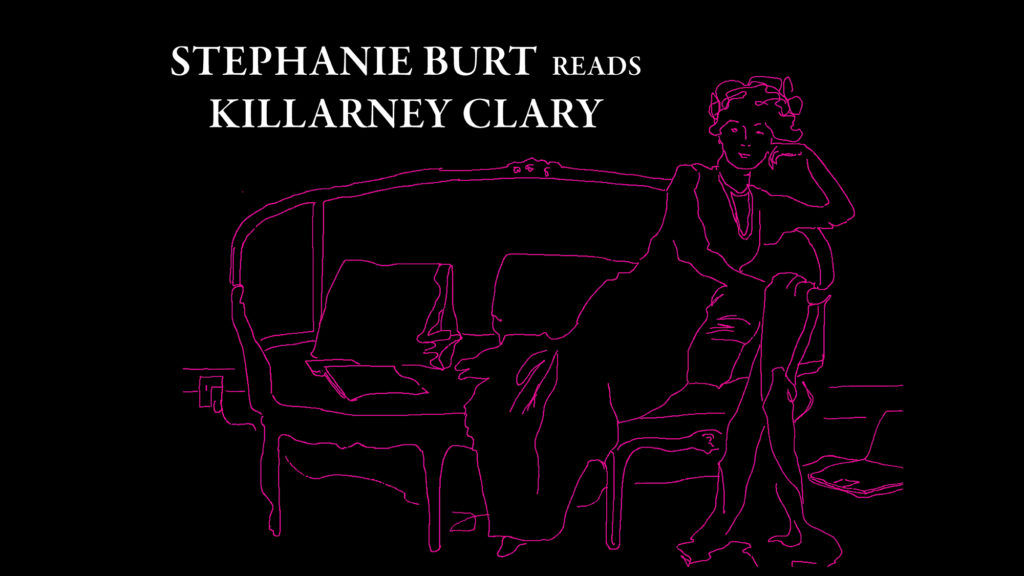 In our new series of videograms, poets read and discuss the poems getting them through these strange times—broadcasting straight from their couches to yours. These readings bring intimacy into our spaces of isolation, both through the affinity of poetry and through the warmth of being able to speak to each other across the distances.
"Untitled [There are more of us]"
by Killarney Clary
Issue no. 88 (Summer 1983)
There are more of us. We came out of a time when birth was happy.

We are prizes. Perhaps we shouldn't have been so important, so healthy. If any of us suffered war, we were pained less by the enemy than our ability to kill him.

Our number seems a useless power. We were sold on dis-satisfaction—now we're sold families but they're no sign of survival this time.

I am very lucky but that's not life. And maybe no more than any person born in any year, I want but don't know what, feel unsettled in a sea of similarly restless faces. The breadth of possibility makes choosing seem evasive. We decide but we are slow and small with doubts.

It was 1954 when my parents moved to have room for me. I remember a box my mother packed for me to store at school, filled with canned milk and soup and Hershey bars.

Two thousand good nights. My checked uniform on a hook. My face to the hall light because that felt like a day in the sun. Not fear, not loneliness, but my preference for sleeping near the window and near the floor, humming.
Stephanie Burt is a professor of English at Harvard University, coeditor of poetry at The Nation, and the recipient of a 2016 Guggenheim Fellowship for poetry. Her work appears regularly in The New York Times Book Review, The New Yorker, London Review of Books, and other journals. She lives in Massachusetts.