Killarney Clary
Issue 88, Summer 1983
There are more of us. We came out of a time when birth was happy.
We are prizes. Perhaps we shouldn't have been so important, so healthy. If any of us suffered war, we were pained less by the enemy than our ability to kill him.
Want to keep reading?
Sign in—or sign up for a free trial…
Free Trial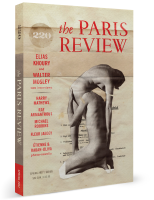 …or get your subscription now!
Subscribe