On Dolly Parton's My Tennessee Mountain Home.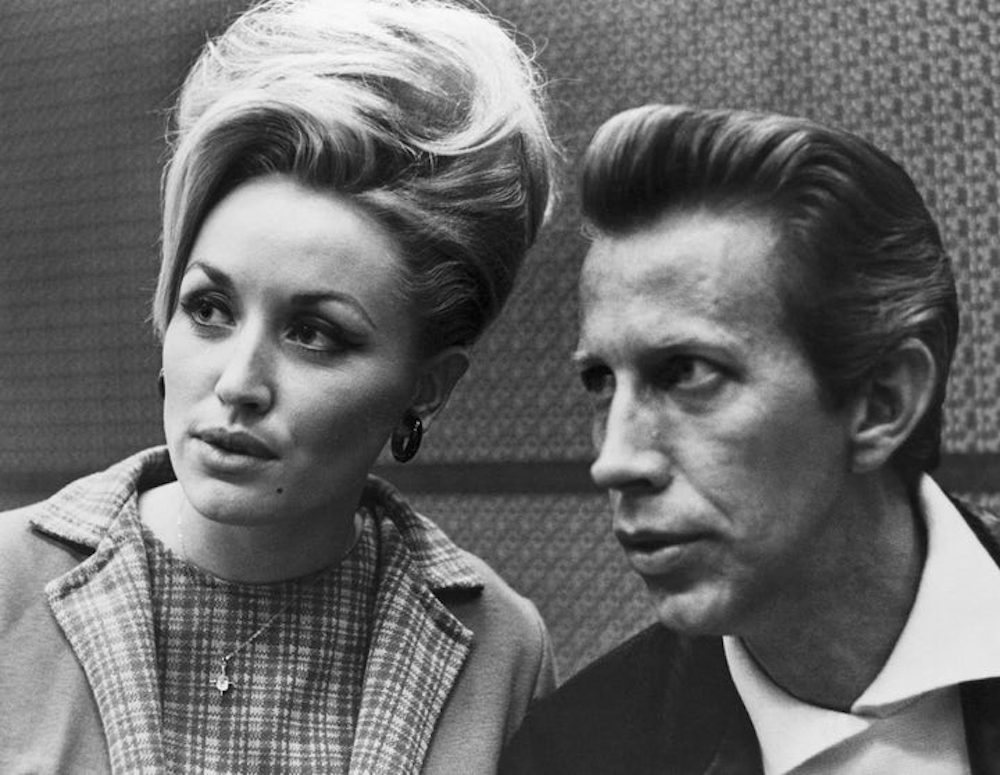 What Novalis says about philosophy—that in reality, it is a homesickness—is true also of country music, though philosophers and country singers have different ideas about what home is. In philosophy, home is a state of perfect understanding. Philosophers, Novalis writes, long to "be at home everywhere." Country singers, on the other hand, long not so much for the outside world—or, for that matter, the world to come—but rather for the world as they once knew it, typically in childhood. The philosopher hopes for a home she's never seen while the country singer mourns for the home she may never see again.
Of all the homesick country albums by all the homesick country singers, few explore homesickness more searchingly than Dolly Parton's My Tennessee Mountain Home. In eleven bittersweet songs, lasting a little over thirty-three minutes total, Dolly revisits the fraught days after she first moved to Nashville, when the future was a stranger, the past a dear friend, and the present a disorienting swirl of memories and dreams.
The circumstances surrounding the making of My Tennessee Mountain Home are worth noting. The album was Dolly's eleventh solo release, and yet it was sort of a second debut. In the six years since the first, 1967's Hello, I'm Dolly, she had become best known not as a soloist but as Porter Wagoner's duet partner and deferential sidekick on the popular syndicated TV program The Porter Wagoner Show. 
The two were the oddest of showbiz couples. Porter was a lanky, dog-faced crooner. A fixture of country radio through the fifties and sixties, he was at his most compelling in front of a camera. He wore sequined suits, bolo ties, and a blonde pompadour. He had cornball charm and ductile made-for-TV expressions. His eyebrows, high and arching, had minds of their own.
With Dolly, who joined the show in 1967, Porter found an amiable foil. Her blonde wigs and bright dresses, every bit the match to Porter's farm-boy glam, seemed less like compensation for a lack of talent than the visible manifestation of an inner might. The tension between them was palpable. Alongside Dolly, Porter was like a kid with a crush: giddy, cartoonish, charmingly pathetic.
It made for good TV. The show, which at its peak reached more than three million viewers, still bore Porter's imprimatur, but Dolly was the star. Her vocals, delivered seamlessly through a quicksilver smile, were fit, all at once, for the corner bar, the choir loft, and Carnegie Hall. They turned everything they touched, Porter's Midwestern deadpan included, into glitter.
By the early seventies, it was clear that Dolly would need to shed Porter if she wanted to reach the first ranks of country stardom and venture into the world of pop. First, however, she needed confidence as well as the assurance that making a change didn't have to mean betraying her roots. James Baldwin once said that he had to finish Go Tell It on the Mountain, his autobiographical novel about growing up in the church, before he could write anything else. Likewise, My Tennessee Mountain Home is a tribute that doubles as an excision. It put Dolly in touch with her rootstock while also clearing the ground for her relaunch.
My Tennessee Mountain Home wasn't the first time Dolly had made music about her upbringing. "Back through the years I go wanderin' once again / back to the seasons of my youth," begins "Coat of Many Colors," a hit single from 1971 about her mother's sewing and the severe blessings of growing up poor. But never before had her album-length projects been so focused. There's not a single love song on Mountain Home, not a sacred song, not a standard. The album cover features a Polaroid of the shack in the Smoky Mountains where Dolly was raised, and the songs open the door and step inside.
Dolly sings about her mother's kitchen ("Old Black Kettle"), her father's clothes ("Daddy's Working Boots"), anxious nights and cold winters ("In the Good Old Days (When Times Were Bad)"), her brothers and sisters ("The Better Part of Life"), and even the country doctor who came to the house to deliver her ("Dr. Robert F. Thomas"). The songs are sentimental, sometimes cloyingly so, but that's the point. Mountain Home, at heart, is a record about nostalgia and the human tendency to glorify what's already gone until we get a hold of the next good thing.
Dolly's wistful compositions are elevated by the descriptive power of her songwriting, which can make a marvel of even the most banal childhood episode. "Sitting on the front porch," the title track begins, "on a summer afternoon / in a straight-backed chair on two legs / leaned against the wall." The lyric is about nothing but sitting in a chair, and yet it's hard not to hear in the chair's slow tilt a faint whisper of the very leave-taking that, all these years later, has given rise to the song. The kid isn't content to sit in the chair the proper way. She's bored and a touch impertinent, so against the wishes of her parents, perhaps while they're not looking, she leans back on two legs. She's less grounded now, not flying but not idling either, even as she's still braced by the wall.
It's all there: past and future, dream world and real world, safety and risk. The lyric incarnates the dueling sentiments—the need to leave, the desire to stay—that Dolly lays out in the album's opening track, a dramatic reading of a letter she posted back to her parents once she got to Nashville. "I cried almost all the way," she says, "and I wanted to turn around a few times and come back, but you know how bad I've always wanted to go to Nashville and be a singer and songwriter, and I believe that if I try long enough and hard enough that someday, I'll make it."
Although these songs are full of praise for a simpler way of living, there's nothing spare about their production. The album typifies the Nashville sound, a studio aesthetic built upon a contradictory assumption, namely that country music—that is, music from a poor, rural, slightly rusty perspective—should be rendered flawlessly and with a polish.
Produced by Bob Ferguson at RCA Records' Studio A, Mountain Home features a who's who of ace session players: Bobby Thompson on guitar, Johnny Gimble on fiddle, Pete Drake on pedal steel, the blind and brilliant Hargus "Pig" Robbins on piano. A lonesome harmonica moans. A harp frames everything in the mist of flashback. The nearly too good to be true sonics feel in keeping with the spirit of Dolly's project. Just as the homesick mind will turn a shack into a mansion, Ferguson turns Dolly's revelries into overwrought anthems. Throughout, her voice is warm and intimate but, like a campfire in a dry forest, liable at any moment to flare.
In isolation, these songs can seem mawkish, naive. Taken together, though, they form a tough-enough narrative. It goes something like this: Dolly leaves home ("with a suitcase in my hand / and a hope in my heart"), Dolly misses home ("Remember all the fun we had / back when they say times were bad"), and Dolly returns home ("We're all together once again / for the first time in I don't know when") only to find that home isn't the same as when she left it ("[Mama] says it sure is lonesome now / since all of us kids are all growed up and gone").
Mountain Home concludes with a barn burner called "Down on Music Row." On first listen, it feels a little misplaced, for the subject here isn't nostalgia but fortitude through disillusionment. In a series of humorous anecdotes, Dolly rehashes the hoops she had to go through to find a receptive audience for her songs. "They said that I could leave a tape," she writes of an encounter at a record label, "but they'd suggest I didn't wait / 'Cause everyone was awful busy / Down on Music Row."
From Waylon Jennings's "Are You Sure Hank Done It This Way" to Jason Aldean's "Crazy Town," there's a long and ever-expanding list of country songs about the rigmarole of the music business. What sets Dolly's entry apart is its mix of willful resignation and playfulness. The song evokes an old-timey hoedown. Mountain Home's swooning sentimentalism has been shoved aside. Just as time has chastened Dolly's memories of her childhood home, the years have also tempered her desire to make it in Nashville on Nashville's terms. "Down on Music Row / down on Music Row," she sings in the chorus, belting the words as if simulating an audition, before toning it down to deliver the finger wag: "If you want to be a star / that's where you've got to go." She sounds liberated. It's as if here, at the end of the album, her homesickness having been flagged not merely as a powerful feeling but also as a shorthand for the human condition, she has finally slipped out of homesickness's hold.
Dolly would quit The Porter Wagoner Show in 1974. She would immortalize the split in "I Will Always Love You," the second single from her first bona fide post-Porter release, Jolene. A few years after that, in a prime-time interview done in the midst of a stadium tour, she would tell Barbara Walters, "I want to be able to walk into any place and [hear people] say, There's Dolly." She's sitting on a tour bus when she says these words, but you get the sense she's still that girl on the porch, leaning her chair back against the wall and longing, like a philosopher, to be at home everywhere.
Drew Bratcher was born in Nashville. He received his M.F.A. from the University of Iowa. He lives in Chicagoland.