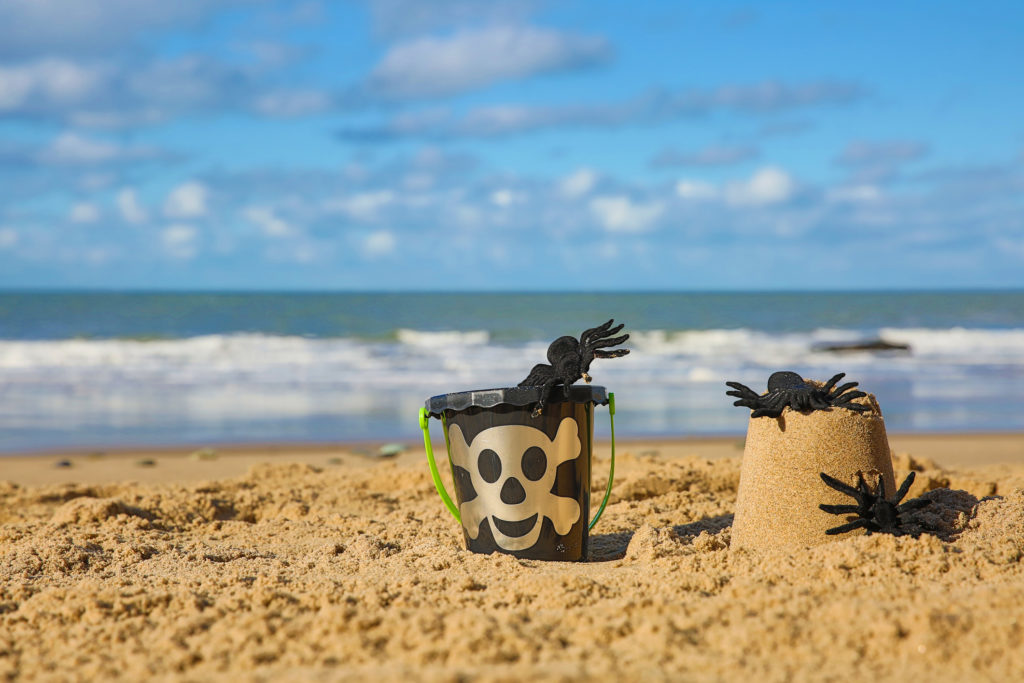 The sun is out, the shoes are off, the legs are sprawled upon the color-blocked terry cloth, and your vacation book is open. It's not my intention to be the black spider crawling across your beach towel.
Every summer, seasonal reading lists hail the "fun" page-turner and use their ease to jeer at the "challenging" read—how dare a book do something freaky with language, structure, or content in the midst of so much natural light? Listen, I know the stakes: to denounce a plot-driven summertime read is to announce oneself too loudly as a serious person. In my case, a serious Slavic, lesbian, now-French woman with—way to ruin the vibe—short hair.
All right, I partake in recreational seriousness in the warm climate (my favorite melon is melancholia), but I will not apologize. I crave untraditional texts for my leisure, and I have a feeling (despite my existential leanings) that I am not alone.
A pleasure read is there to help us take pleasure, and the pleasures of summertime include: the lushness of loneliness, the daze of our flesh, the ease of nature, the horniness of an afternoon, the carefree blur of warming temperatures, the rhythm that slows and flirts with the long hours. I understand that some prefer their seasonal delights within the undemanding pages of a well-cued story line, where love is closer than you think, journeys are life lessons, the murderer is one you should have guessed, and good defeats evil with magical accessories. Blessed be your joy, but it is not mine. The books that bring me true pleasure are the weirdly formatted ones, the rhythmic ones, the ones that feel too much, that behave oddly within the chapters, that are soft-spoken or stutter and have an accent—and whose stories feel like other ways of being.
It's true, one year one of my summer reads was the bilingual Spanish-English edition of the New Testament (midnight-blue jacket puckered like ostrich leather, pages as thin as onion skin), not cover to cover but rather column to column. I read out loud, dipping from Spanish to English (though I don't speak Spanish and I'm a Jew), listening to my half voice shift from meaning to melody in the thick heat at the cusp of the ocean.
There is a special kind of love that exists in the summertime, not in relation to a lover but to our own mood: the way we feel around for the fine and luscious sensation of ourselves.
As Heidegger wrote, "mood is precisely the basic way in which we are outside ourselves … Moods open up experiential space."
By liberating storytelling from its accustomed etiquette, unconventional reading can give us space to be sensual, to connect with our otherness, not just via subject matter but through atmosphere, to indulge in this other light, this other flow of time, this other body.
These are a handful of books I'd recommend when the other handful is of sand: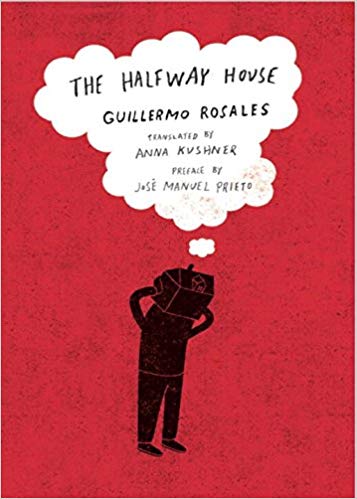 The Halfway House, by Guillermo Rosales, translated by Anna Kushner, is a slim 121 page masterpiece guaranteed to evoke one of the most unique and fine-tuned summertime feelings: an effortless, hypnotic heartbreak.
The Cuban Rosales, a lifelong misfit who was diagnosed with schizophrenia when he was young, garnered early fame for one of his first novels, El juego de la viola (Leapfrog). But the Castro regime suppressed his work, condemning it as "morose, pornographic, and … irreverent" (my three literary graces). This led Rosales, as he claimed, to start losing his mind. He fled Cuba's totalitarianism for Miami in 1979, where he experienced an equal bleakness—the relentless indifference of an abuse-based society. Homeless and mentally unstable, he ended up in a halfway house full of other exiles and civil throwaways.
The Halfway House follows Rosales's alter ego, William Figueras, a well-read young Cuban man who finds himself in the Miami heat, a "crazy, nearly toothless, skinny, frightened guy." He's taken to a boarding house of the shipwrecked and psychotic, where he encounters "Tato the ex-boxer," "Ida the grande dame come to ruin," "Eddy the nut who is well-versed in international politics," and the abusers who run the establishment.
Figeuras navigates a circus-like disregard for human decency until he meets Frances: "there's a new crazy woman sitting in front of the [TV] set. She must be my age." Frances herself is in a highly sensitive mental state. An eerie romance ensues:
 I reach my hand out to the loca and put it on her knee.

"Yes, my angel," she says, without looking at me.
Rosales addresses the ambiguity of abuse, passivity, and powerlessness with such weightless prose, barely an adjective or adverb in sight, that there's a light-headedness that emerges, a singular and summery pang.
In 1993, in Miami, at the age of forty-seven, Rosales destroyed most of his writing before committing suicide. The only two remaining works were El juego de la viola and The Halfway House (posthumously published).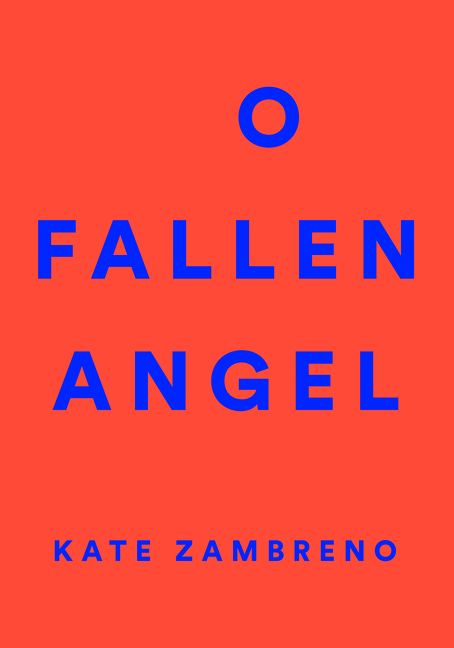 Speaking of the collapsed American dream, there's something undeniably summerish about Americana. Kate Zambreno's first novel, O Fallen Angel, through which the author was discovered when she won the "Undoing the Novel-First Book Contest," is unlike any other dystopian treatments of the topic I have read (and I don't even like dystopian fiction, by the way).
It's as if Nirvana and Francis Bacon remade A Rebel Without a Cause using commercial jingles.
The novel takes off on a trio cycle of monologues. There's MOMMY, a Midwestern housewife, psychoactive on family values: "lots and lots of pink roses her favorite Yes Mommy loves roses she loves pink pink roses … Mommy loves to fragrance everything roses because Everything's Coming Up Roses! She uses Wild Rose Shampoo and Wild Rose Laundry Detergent and Wild Rose Room Sanitizer … " There's MAGGIE, Mommy's fallen angel, a bipolar dropout and runaway, pharmaceutically drugged and dazed on minimum wage with an addiction to sadistic boyfriends, struggling between giving up or getting help: "Maggie turned herself into the Authorities. Begging for Bellevue and Bedlam and Bible Study. Instead she got a photocopied handout on panic attacks and a list of shrinks that carried her father's insurance … Maggie, snap out of it! Maggie come back to Earth we need you to take these nice people's orders!" And then there's MALACHI, a homeless and sun-stroked prophet holding signs at the highway curb: "A shine. A sign … an ad for a 1-800 number. A busty black woman looks at him. She is Large and Lovely … A book of matches from the gas station off the highway. A Book of Matches. He must match them together. A Book of Fire."
Lidia Yuknavitch, who wrote the introduction to the reissue, explains that this novel "make[s] me feel like something radical has happened to me." I'll join her on this.
If prayers could play chicken in dust-covered cars toward the cliff's edge, if angels could mosh pit with household appliances—delirious, uncanny, the tragedy is ecstatic, each sentence pushes you to the next, each chapter to the following. This is the page-turner of experimental work.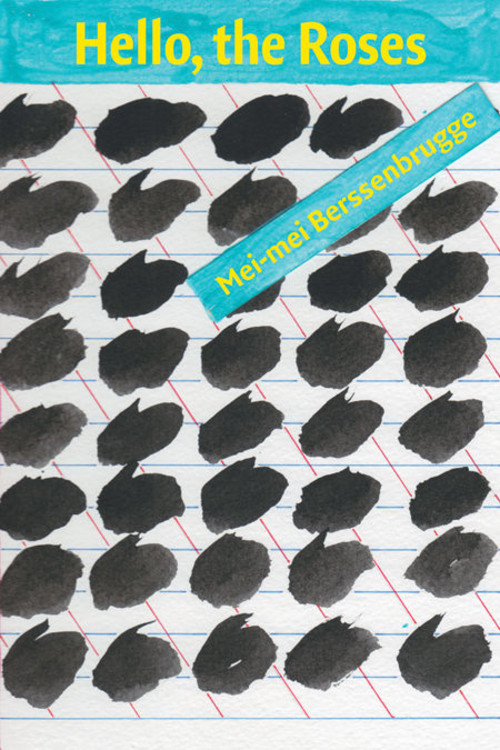 After you've gotten your heart racing and broken in that delicious summertime way, Hello, the Roses, by Mei-mei Berssenbrugge, is the calming counter-stretch read: "Hue accumulates around my intense desire to recall."
Berssenbrugge, who was born in Beijing, to Chinese and Dutch American parents, and raised in Boston, offers an unhurried and purely experiential read in this poetry collection. From meditative, minute contact with nature, "I love the transformations in the outline of a tree in strong wind," to mind-prickling notions: "There, a butterfly is a live portion of earth flying, deer a portion of its leafy surface," Berssenbrugge uses her English in a multilingual way.
With hints of Walt Whitman and Diane Ackerman's A Natural History of the Senses, she combines phenomenology, karmic physics and quantum physique, so that boys in the nighttime "linger with fluidity," spiderwebs have "magnetic significance," "frogs give to myth a dimension of real energy," and "a swamp becomes a wish machine."
One look at the cover (designed by her husband, the painter Richard Tuttle) will give you an accurate visual transposition of her writing.
After you've properly lounged, you may feel your limbs ready to let loose with a sort of musical anarchy. I got you covered. Though still little known to an Anglophone audience, the Argentinean Gabriela Cabezón Cámara has garnered much excitement for her work in Latin America. Her debut novel, Slum Virgin—I know, no need to explain further with such a stunning title, but I will—was chosen as the book of the year in Rolling Stone (Argentina) in 2009. A near eight years later, the incredible new small publishing house dedicated to translating contemporary Latin American authors, Charco Press, has brought it to us in English.
Quity (Catalina Sanchez Quit), a journalist, and Daniel, a Kirlian photographer (camera which captures auras), arrive at the mucky shanty town of Buenos Aires to get a glimpse of the talk of the region, a supposed holy transvestite named Cleopatra, who after a near death via gang rape involving the local police is visited by the Virgin, who heals her wounds and gives her guidance to lead her slum community out of despair. And so, the self-proclaimed "dick-sucking daughter of Lourdes" begins to reform the slum as guided by her communication with the Heavenly Mother and starts to exhibit somewhat supernatural influence over the local police, mafia, and the Church.
Quity and Cleo begin to fall in love, but corruption, revenge, natural disaster and holy intervention spiral out of control to the thumping of cumbia music. "I put a knife under my pillow. Daniel bought me a machine gun that slept at my side like a girlfriend, I put grenades on top of my duvet … "
The novel dances through language and story with shantytown slang and classical references, from carnal impulse to divine irreverence.
"Everyone wants to be loved, even rocks want to be loved."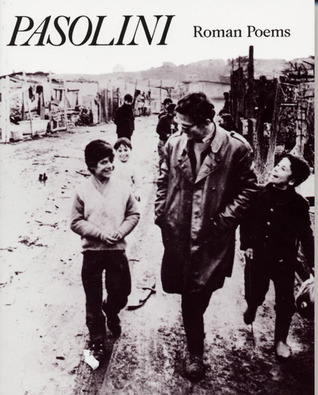 You can continue to savor lyrical disobedience, another of the season's pleasures, with Pier Paolo Pasolini. Perhaps best known for his films, Pasolini was a poet first (and all around Renaissance man: he also wrote novels, social and cultural criticism, and was an accomplished painter). He fled rural Italy to Rome at the age of twenty-eight, after being expelled from the Italian Communist Party for "moral and political unworthiness" (i.e., gay stuff). Roman Poems, a collection of his early work during his most impoverished years, is like a walk through the streets of Rome at dawn with "gangs of errant boys" and all those strangers with "their innocent low delights, / their miserable ends" in " … the gold of day stirring garbage smells."
Pasolini's politics are melodious, aroused ("Sex, the consolation for poverty!"), with gusts of simultaneous despair and great compassion for humankind: "Stupendous and miserable city / you taught me what joyful ferocious men / learn as kids, / how to be tough and ready / in the confusion of the streets / addressing another man, without trembling, / not ashamed to watch money counted / with lazy fingers by sweaty delivery boys, / against facades flashing by / in the eternal color of summer … "
And this pocket-size edition by the brilliant City Lights Books is bilingual (translated to English by Lawrence Ferlinghetti and Francesca Valente) so you can try out my New Testament trick and read from language to language as well as poem to poem.
Pasolini's controversial life in Italy met with an equally controversial death, a still-not-fully-resolved murder (most likely a mafia revenge killing), but his poetry remains a solstice of tenderness in an unjust world: "The precocious first smell, / of overflowing spring / undoes every defense in the heart."
And last, there should be a book that can match the way our eye wanders when it's half closed. A book to loosen the syntax of our thoughts into ripples of simultaneous memory and daydreams, until we feel like a wave—rolling, crashing, repeating.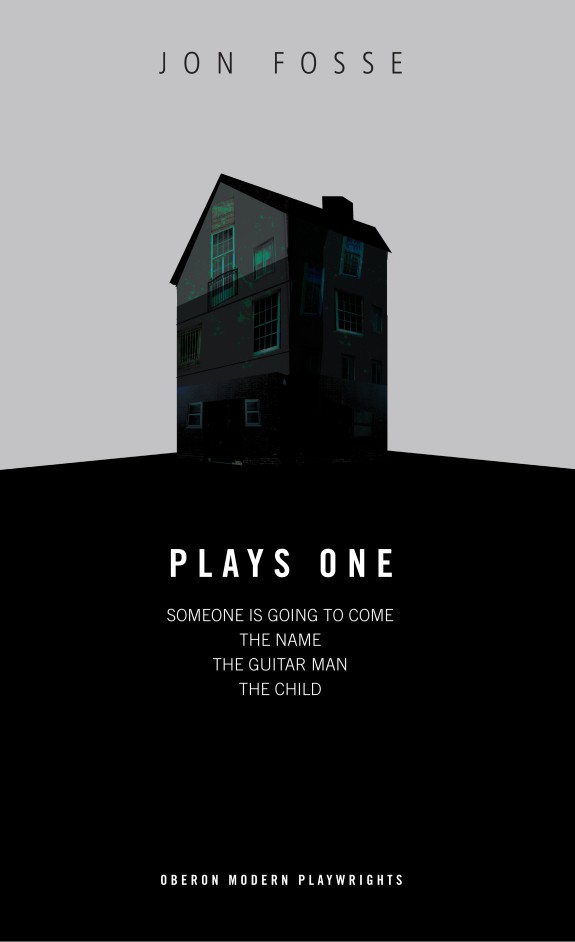 Well there is. And his name is Jon Fosse, the Norwegian playwright lauded as the Scandinavian Beckett of the simplest human longings. Sparse, trancelike, Someone Is Going to Come is exactly like being a wave. You can find it in Oberon Modern Playwrights' PLAYS ONE collection of four of his plays, translated by Gregory Motton and Louis Muinzer.
A couple moves away to a remote house by the sea to escape city life:
SHE
A beautiful old house
Far away from other houses
and from other people

HE

You and I alone

SHE

Not just alone
but alone together
. . . . . . . . . . . . . . . .

HE
And no-one is going to come
But then, someone comes. A younger man to whom this house belonged in fact, who had sold it and moved into a more suitable place for himself, ironically becoming their nearest neighbor. He came by just to say hello and see the house. After he leaves, however, the anxiety gathers like a sheer film between the couple.
SHE

And there we have the sea
Just the sea
And there isn't anyone here
I can only see the sea
Nothing else

HE

You don't see anyone?
Will the young man come back? And does one of them secretly want him to return?

HE

When will you phone him

SHE

I'm not going to phone him

HE

Then why did you take
his telephone number
The couple ebb against each other's yearning and worry, like water pulling layers of sand back and forth.
HE

… the sea
with all its waves
the sea
is white and black
with its waves
with its soft dark
depths
And we only wanted
to be with each other.
Fosse is the master of the acute sensation of something already passed grazing something on the brink of coming to life. An absolute must read, especially in the proximity of water.
As I round up this list, you may be feeling like something essential is still missing. Trust your gut, you are right. No summertime laziness is complete without summertime lezzie-ness (and you thought I was no fun …), so also check out my list of lesbian pulp fiction for the Sapphic stirrings you'll need your sunglasses for.
Happy summer reading, my fellow spiders!
Yelena Moskovich is the author of The Natashas and the forthcoming Virtuoso. She is also one of the curators and exhibiting artists of the Queer Biennial of Los Angeles this year.