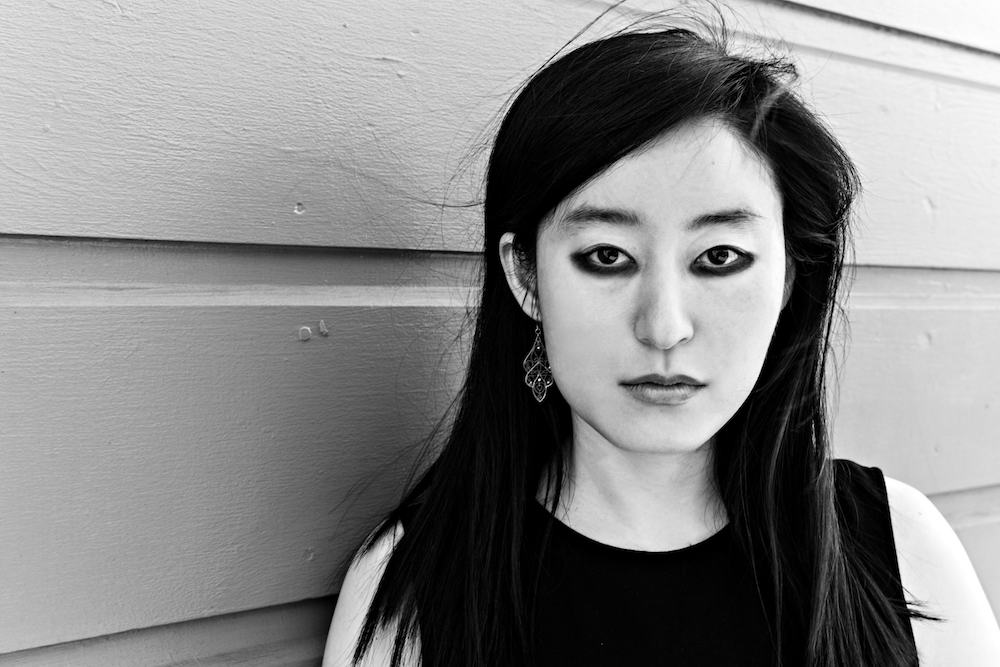 It may be the humidity this week, but I've felt as though in a fever dream while reading R. O. Kwon's remarkable novel, The Incendiaries. Every page blooms with sensuous language—"paper-lantern strings pearled the lawn"; "plates leaped from the shelves, white fragments like giant teeth gnashing toward us"; "lawns floated wide, like magic carpets"—and the book's mood is otherworldly, even if its setting, a wealthy college in the Northeast, isn't. Chapters are distributed among three characters: Will Kendall, a scholarship student and lapsed Christian; Phoebe, a wealthy student guilt-ridden over her mother's death; and John Leal, a would-be cult leader. Each plays out a different form of fanaticism, one no less dangerous than another, and Kwon weaves her characters' lives together with one hand while unraveling them with the other. These are characters in quiet crisis, burning, above all, to know themselves, and Kwon leads them, confidently, to an enthralling end. —Nicole Rudick
I have mentioned in staff picks past that I love going to the movies, and so I recently had the unique and lucky experience of feeling personally addressed by Donna Masini's new poetry collection, 4:30 Movie. The overarching metaphors of film and movie-going appear gracefully in Masini's poems, in which she reckons with the loss of a loved one to terminal illness. We go to the movies for many reasons, and often it is to experience a momentary reprieve, an escape—again, for many reasons. In the moments after we leave the theater, there lingers that feeling of removal from reality. Whether you've been grieving or escaping or just passing time, that period is strange and wonderful. Masini's first poem, "Lights Go Down at the Angelika" renders it perfectly:
You're almost here. But what you want
is the after. How yourself you are now
walking into the night, full moon over Houston Street,

at the bright fruit stand touching the yellow
mums. Here you are: Woman With Cilantro
listening to the rattle of the wrap,
the paper sound paper makes after you
have heard movie paper. Apples are more apples.
Paper more paper. Cilantro, its sweaty green self.
—Lauren Kane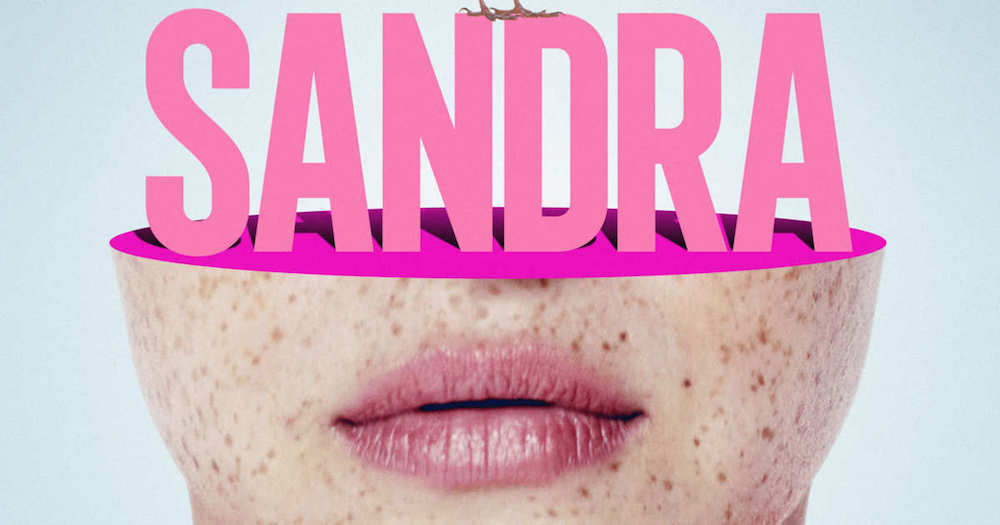 Tucked somewhere between the true crime, comedy, and true-crime-comedy podcasts on my phone is Gimlet Media's Sandra, a sci-fi-thriller starring the voices of Alia Shawkat, Kristen Wiig, Christopher Abbott, and Ethan Hawke. As I was perusing the farmer's market last Sunday I began listening to the first episode and by the time I was cooking dinner, I had arrived at the breathless end, still hungry for more. The story centers on Helen, a young woman who aches for a life other than her own. She has just started a new job at Orbital Teledynamics as one of the many people behind the curtain of Sandra, an A.I. akin to Siri or Alexa. Listening to Sandra is like watching a particularly elegant episode of Black Mirror—there's a fervent desire to know what comes next, tinged with the queasiness that it can't be good. I won't say any more. You'll have to hear it for yourself.  —Eleonore Condo
Christ Stopped at Eboli is a study in traps: Carlo Levi enters the book in handcuffs as a political prisoner exiled for crimes against a fascist regime. The book is a memoir of Levi's time as a political prisoner in Gagliano, a town tiny to the point of inanity in which I gleaned a family resemblance to the bleaker hallucination of Fellini's and Antonini's Italian countryside and the more dizzying patterns of Calvino's Invisible Cities. The aristocracy of the town all hate each other because of perceived crimes committed in the eighteenth century, and the peasants to whom the book is dedicated live in the hopeless cruelty of bureaucracy. They are asked to kill all their goats because the government has decided to focus on the growth of grain, a crop to which their drought-drenched hills are ill-suited. Spells and philters haunt the town, and Levi is warned by many townfolk against the potions of local witches, including his housekeeper. "New Yorkers" speckle the story. That is, Gaglianos who had gone to New York with hopes and aspirations, who return and slip into the Brigadoon of hometown sweethearts, bad harvests, and narrowing horizons. Two years into his exile, Levi is released by distant dictate. The other prisoners are gone by morning. Levi lingers on for ten days—the tiny prison of passions, grudges and poverty had become his home. —Julia Berick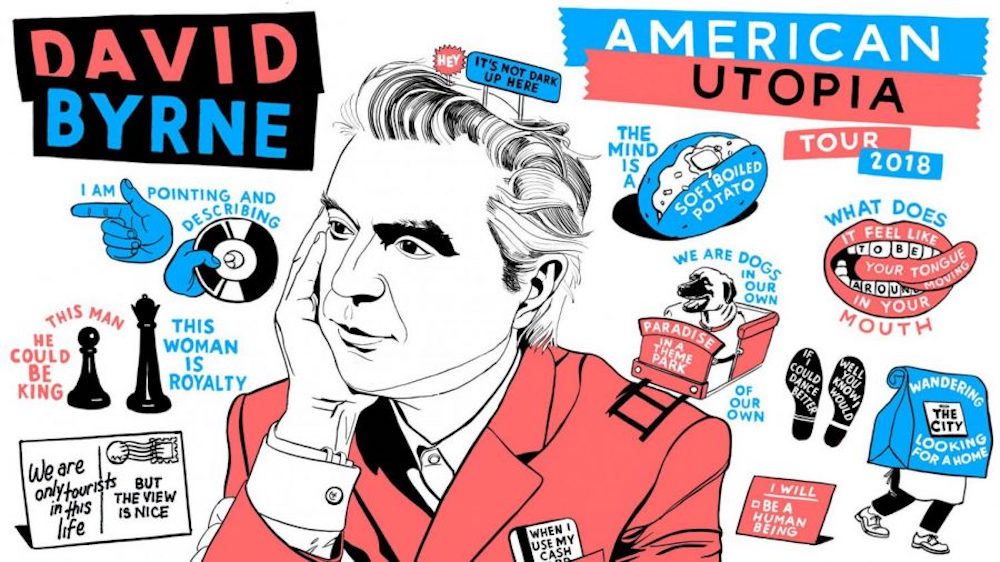 In David Byrne's 2008 Creative Time installation, "Playing the Building," he reorients an antique organ to "play" the beams, columns, pipes, and other dusty/rusty architectural elements of the massive Battery Maritime building via a complex system of wires. Having spent some time there—several weeks of Fridays, in fact, as a Creative Time volunteer—trying to discern the organization of wires and keys and what went where, I was surprised to hear that the tour for his most recent album, American Utopia, was wire-free. When I first read that, I thought "unplugged," which made me think Nirvana (I am from Seattle, of a certain era, after all), but American Utopia is the opposite of Kurt and his cardigan: a dozen musicians, entirely mobile by way of wireless pickups and a smartly divided drum kit (there were six percussionists, plus the one broad-shouldered man who proudly marched a keyboard for several hours) paraded around the stage. And what a parade it was: through the new album and old favorites, through song and dance (the backup singers had some serious moves), through a smart light show that turned the gray-on-gray set and costumes (matching suits) into a veritable kaleidoscope. I caught American Utopia in western Canada, of all places, but Byrne and his posse are in Chicago this weekend, and back on the East Coast later this summer. It's worth seeing him, if you can. Byrne's might be the only utopia we have at the moment, but it's a good one. —Emily Nemens
New York Review Books just published the first-ever English translation of The Seventh Cross, a novel by Anna Seghers. It tells the story of seven political prisoners who escape from a concentration camp-like Nazi prison. A multitude of voices gets their turn as the escapees flee across Germany and pass through the rest of their lives. The prison break, and getaway, gives the novel its thriller-style plot but also allows Seghers to slow down, in moments, and climb into the psyche of common German citizens—a gleeful shepherd, a widowed seamstress, an aging paperhanger. In the process, she explores how the era's groupthink, mass distrust, and pervasive totalitarianism changed the way good people think and react while living under a despotic dictatorial state. —Jeffery Gleaves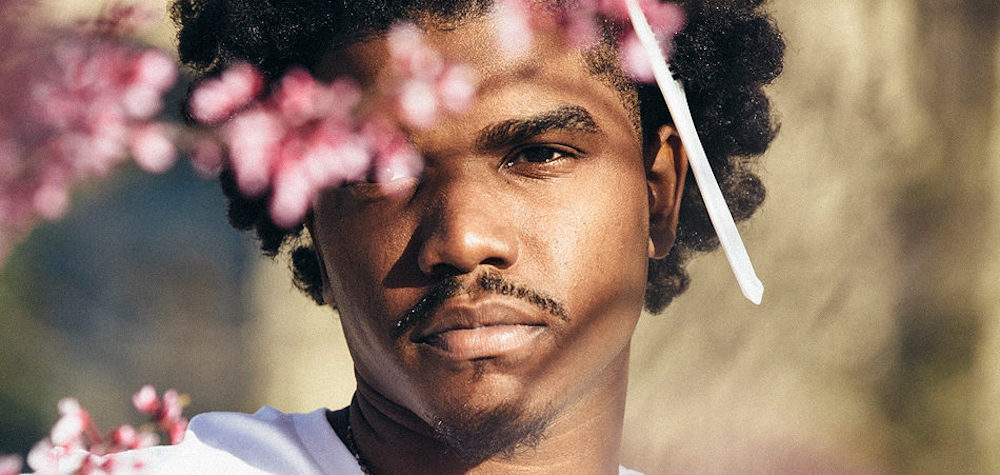 In the midst of Drake and Pusha T's muddled post-millenium rap-and-notes-app beef, I would like to offer an alternative to replace Drake altogether: Smino, a St. Louis–born, self-described "country motherfucker" who walks my favorite line between dreamy R&B and demanding hip-hop. From what I can tell, Drake's music is attractive because it offers relatable, if selfish, emotions over unobtrusive beats and singable hooks. Smino offers complicated and nuanced lyrics, often also about sex and relationships, accompanied by an unfailing insistence on having fun with making music. After a particularly complicated riff at a show last night at the Music Hall of Williamsburg, he paused to say into the microphone, "That shit feel good, don't it?" And of course it did, just like it feels good to bounce home listening to "Anita," one of the most popular absolute jams of the many on last year's blkswn. I'm just trying to offer solutions; I loved "Nice for What" as much as the next girl, but the longer this concert last night went on, the less worth it it felt to deal with Drake's constant whining just for the sake of bounce remixes of Lauryn Hill. —Eleanor Pritchett