This is the third installment of Valerie Stivers's Eat Your Words column.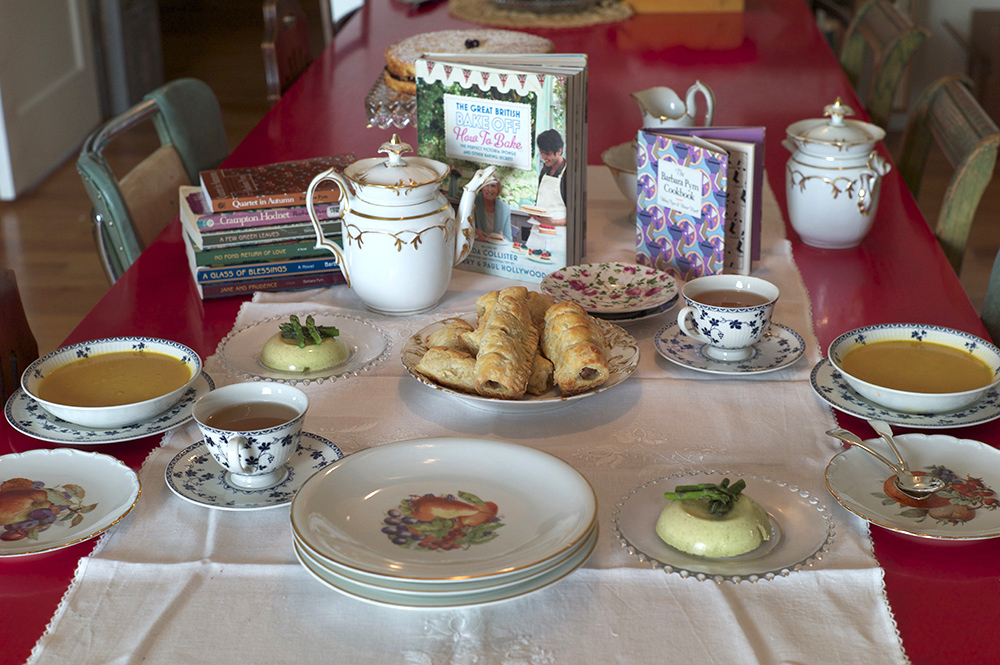 In my alternative literary universe, people who wish to read romances would be given one option only: Barbara Pym (1913–1980), an English writer whose dry, hilarious, unsentimental 1950s novels of spinsters and curates, office girls, bored wives and nebbishy male intellectuals are as insightful about the gender wars today as they were when written. Readers would start with Excellent Women, Pym's best-known work, move on to second-best Jane and Prudence, and take special caution with Quartet in Autumn, a later, darker work written after Pym's fall into obscurity. All materials would be issued in vintage Plume editions from the 1980s.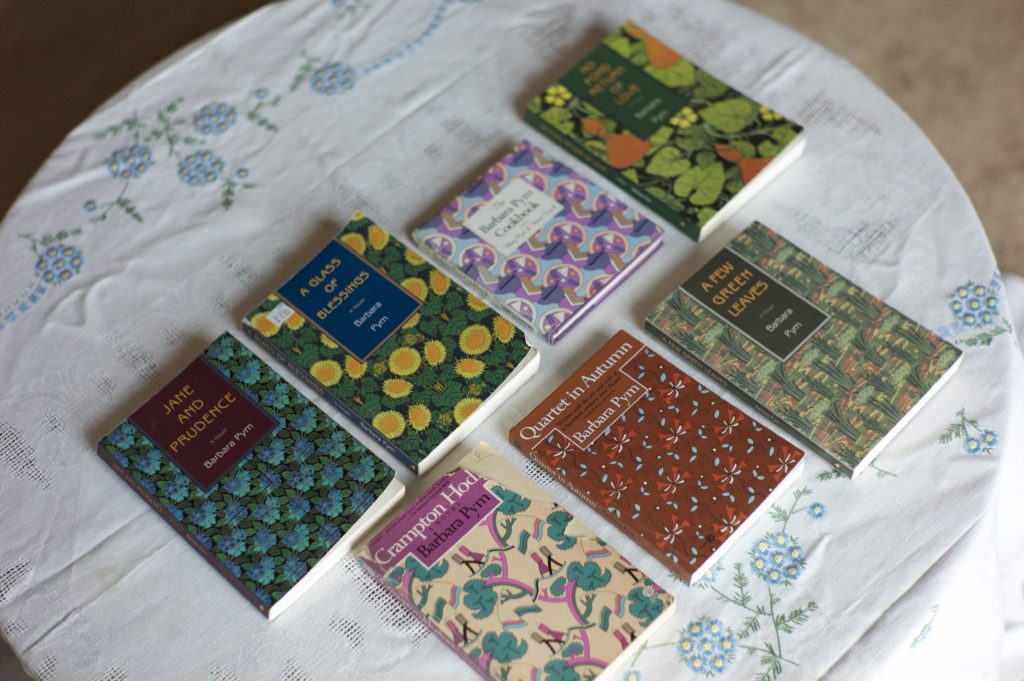 As domestic comedies, Pym's books make great use of food, though her women are likely to be poor or bewildered cooks, and the meals are as often absurd as they are comforting. In Crampton Hodnet, a husband announces an affair while topping and tailing gooseberries for a pie. In Jane and Prudence, the cosmopolitan Pru considers herself sophisticated because she rubs garlic on the bowl before dressing the salad. And though Pym herself was not a consummate cook, her food writing inspired her sister, Hilary Pym, and friend Honor Wyatt to publish a cookbook based on her works after her death in 1988, with excerpts to accompany the recipes. Hilary Pym explains:
This book may not come as a surprise to readers of my sister's novels, who often comment on her many references to eating and food: carefully prepared meals (successful or unsuccessful), restaurant lunches, gourmet dishes, solitary suppers (actual or in prospect), Sunday family dinners, packed lunches and party food, teas of all kinds, breakfasts large and small …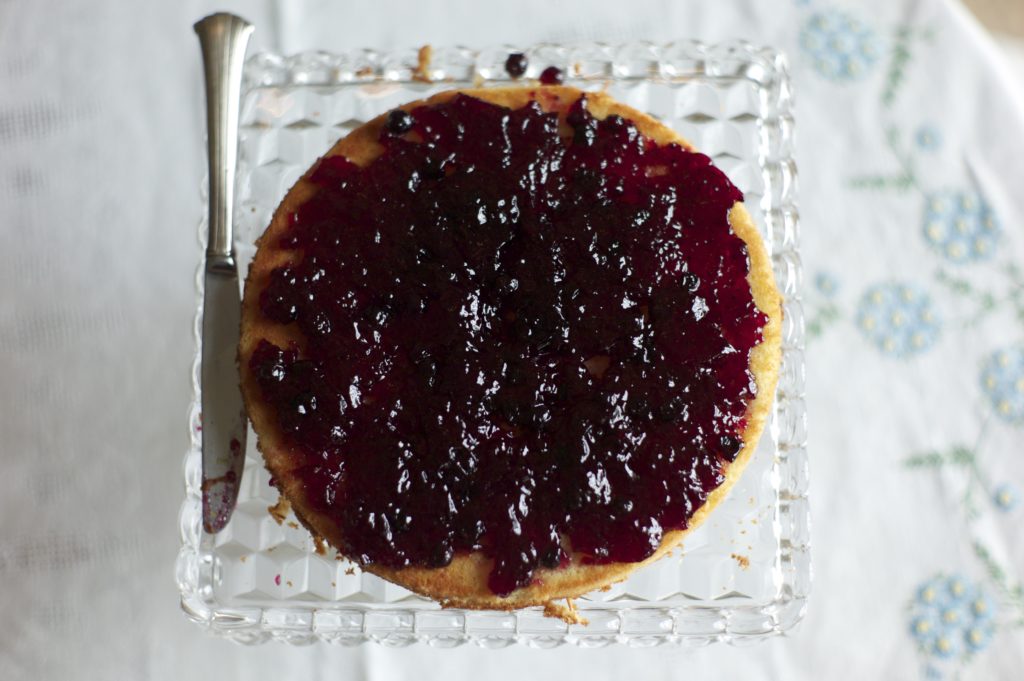 For me, cooking à la Pym was also an opportunity to explore the humor in British cuisine from the 1950s, an unloved era. I chose asparagus mousse (a quintessential weird vintage dish; my children cried at the sight of it), a carrot soup based on a Pym recipe that I spiffed up and made appetizing, and sausage rolls, which were more of a breakfast pastry than I was expecting, though they looked very cute in the assembly process. I also made a Victoria sandwich cake from one of Pym's classic tea spreads, a challenge item that's always tripping people up on the Great British Bake Off. My husband took the photos (harried, between business calls) creating a humorous domestic scene Barbara Pym would definitely have approved of.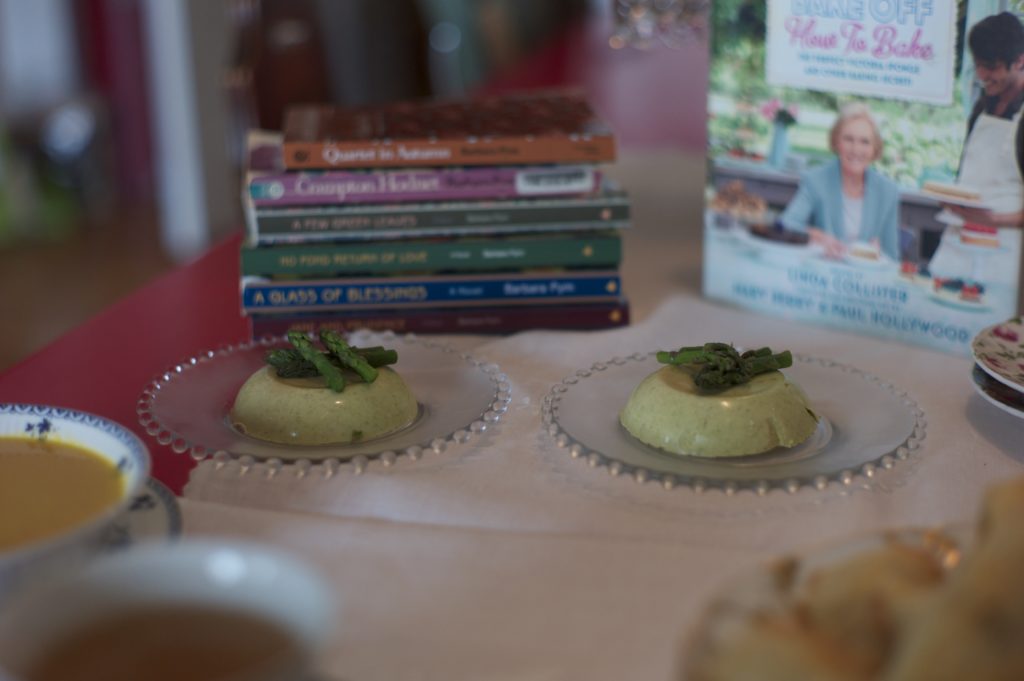 Asparagus Mousse
Adapted slightly from the Barbara Pym cookbook. The quotations in italics are from the cookbook.
"Rollo Gaunt, in An Academic Question, recalled 'a memorable asparagus mousse' eaten 'in that delightful French restaurant, chez something or other.' "
2 bunches of asparagus, trimmed and steamed
3/4 cup of water
1 oz (one four-packet box) gelatin, softened in 1/4 cup cold water, then added to 1/4 cup hot chicken or vegetable stock
1 cup cream (or 1/2 cup mayonnaise and 1/2 cup cream)
juice of 1 lemon
salt and pepper to taste
Reserve a few asparagus tips for garnish.
Put the cooked asparagus and water together in the blender and puree.
Add the rest of the ingredients and pulse till combined.
Place mousse in an oiled mold or individual dishes and refrigerate about 4 hours until set.
Invert and garnish.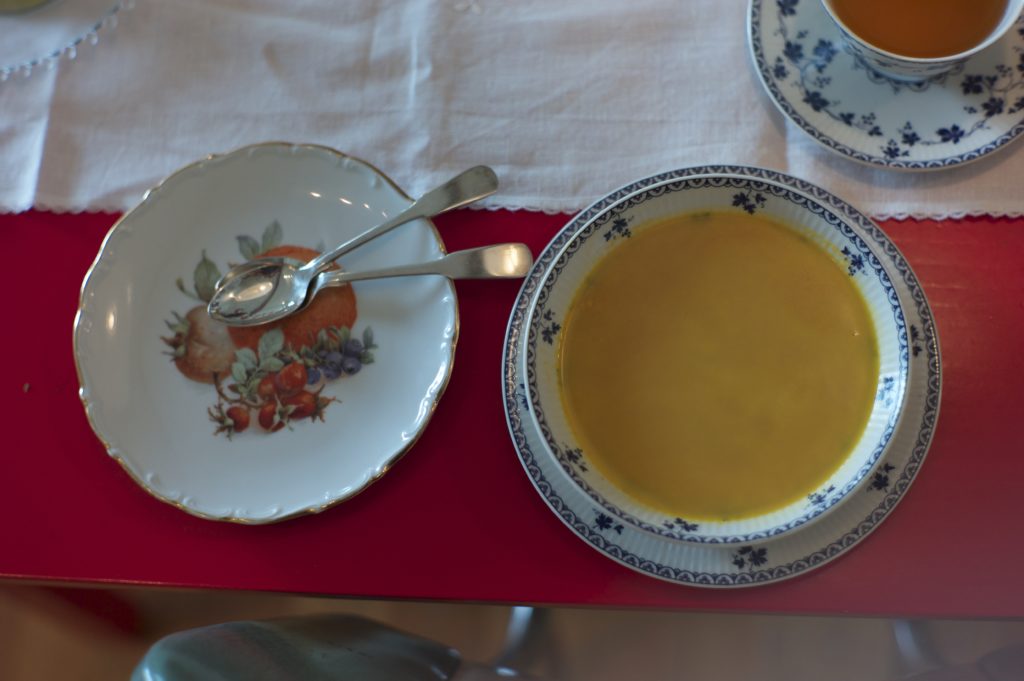 Rainbow-Carrot Soup with Winter Clementines
" 'I thought perhaps a cold meal, but I've made one of my soups,' Lenora was saying 'just for your first evening back. Then Humphrey wants us to go round for coffee and drinks. But first let me show you your own little kitchen … ' —from The Sweet Dove Died
1 pound colorful farmers market carrots, chopped
1 onion, chopped
1 clove garlic, minced
4 tbs oil
4 cups chicken or vegetable stock
salt and pepper to taste
juice of 4 clementines
zest of 2 clementines
1 tbs maple syrup
1/4 cup heavy cream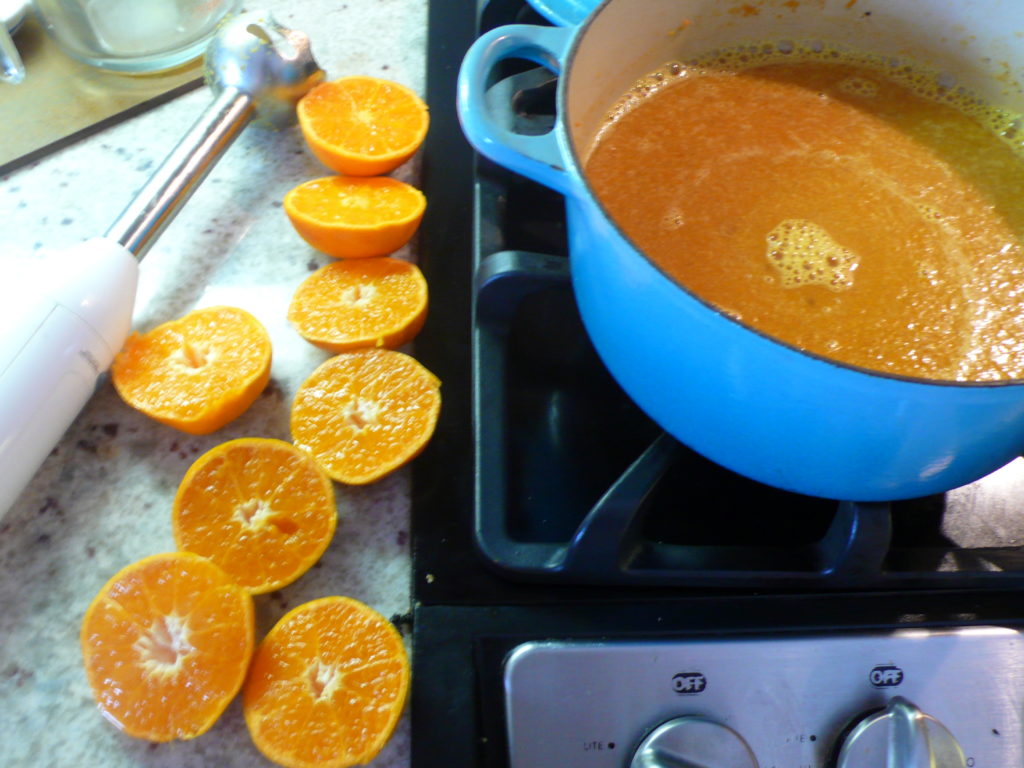 Cook the carrots and onion in the oil or butter on low heat until softened and beginning to brown, about 10 minutes.
Add the garlic and sauté until the raw edge is off, 2 to 3 minutes.
Add the stock, season, and simmer until the vegetables are tender.
Let the soup cool slightly then puree in a blender, or use an immersion blender.
Put through a sieve if you want the soup to be silky-smooth and fancy.
Add the orange juice and grated rind and return to stove.
Reheat, add maple syrup, taste, and adjust seasoning.
Stir in heavy cream to finish.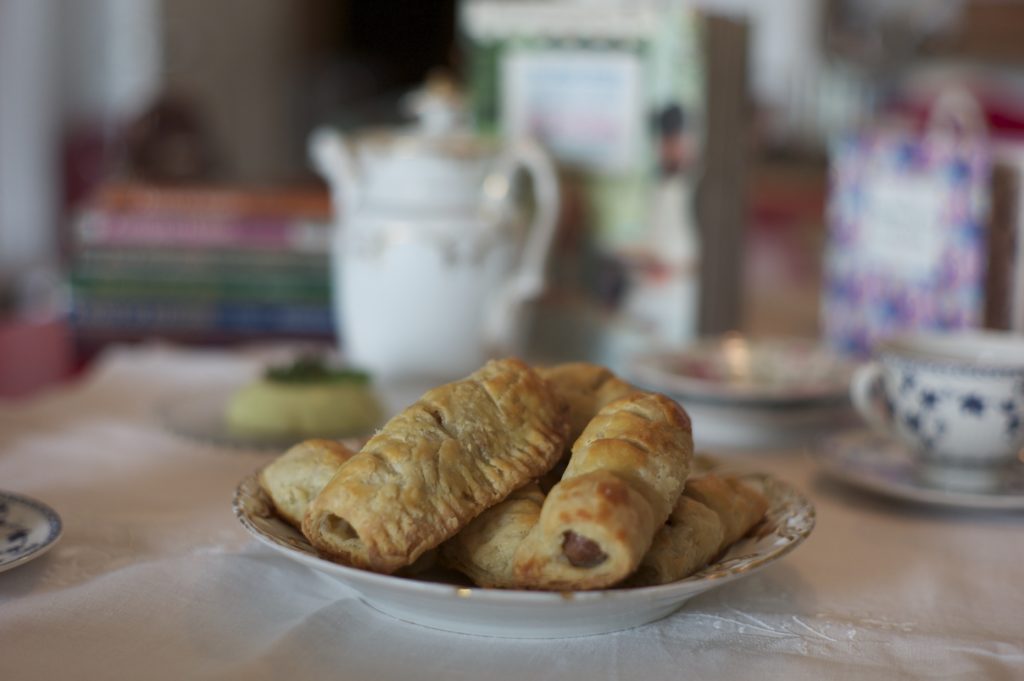 Sausage Rolls
"To have a 'light hand with pastry' was, and still is as Sister Dew pointed out in An Unsuitable Attachment, something to be admired. In Ianthe Broome's case, it was her sausage rolls that passed the test."
1 lb sausage meat
1 recipe of pastry dough
1 egg beaten with 1tbs warm water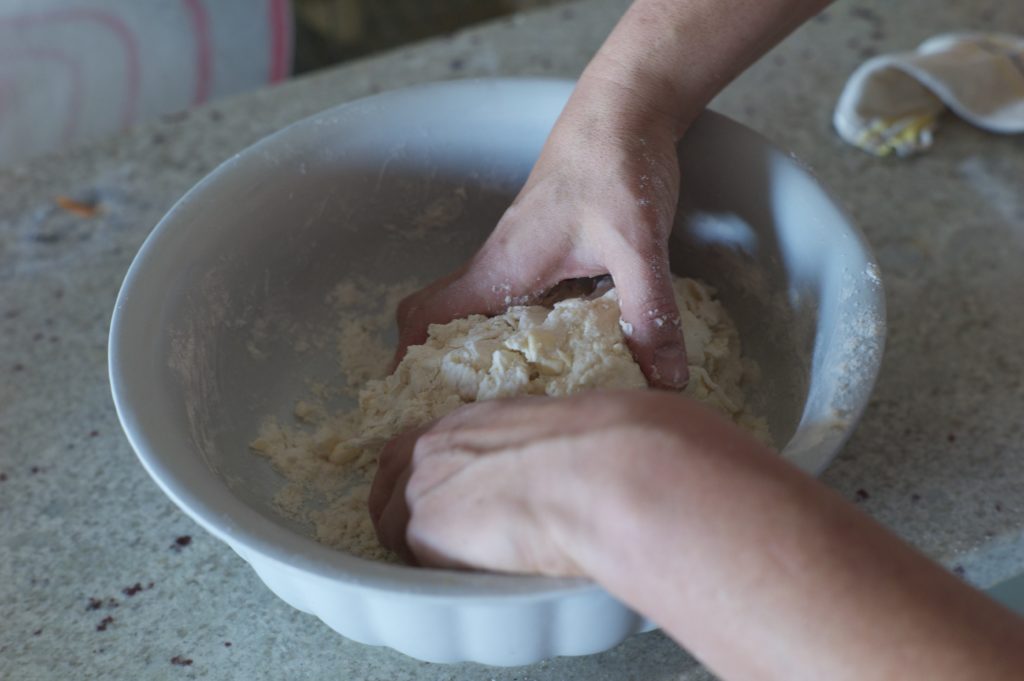 To make the pastry dough (do the night before):
This is the Smitten Kitchen all-butter pie crust, minus the sugar. After years of struggle, I can make a good pie crust, and the secret is keeping it cold, cold, cold throughout the process and letting it rest in the fridge overnight, or even longer … like up to a week—or two, if you get busy … before using. Shh.
2 1/2 cups flour
2 sticks of very cold butter
1 tsp salt
1 cup very cold water in a measuring cup, with ice cubes in it.
Cut up the butter, still on its paper, then put back in fridge.
Whisk together the flour and salt in a large bowl, and then place in the fridge to chill 5 minutes while you do other things. Can put the butter on top at this point.
When the ingredients have chilled, take the bowl out of the fridge and, using a pastry cutter, cut in the butter till the mixture is something between pea size and rough cornmeal size. Err on the side of larger pieces. Rechill 5 to 10 minutes.
Add 1/2 cup of the water, then, using your hands, crunch the dough till it just comes together, adding more water in small amounts as necessary.
Wrap in saran wrap and chill, ideally overnight.
To assemble:
Preheat the oven to 400° F.
Prepare the egg wash and set next to the assembly area.
Pre-prep freezer space. You'll need to freeze the rolls for 10 minutes before cooking; if your baking tray fits in the freezer, that's convenient, otherwise set out plates upon which to freeze the assembled rolls.
Take the sausage meat out of its casing and shape it into tubes, less than 1 inch in diameter and of varying length, whatever is convenient, you'll be resizing them as you assemble. Set aside next to the assembly area.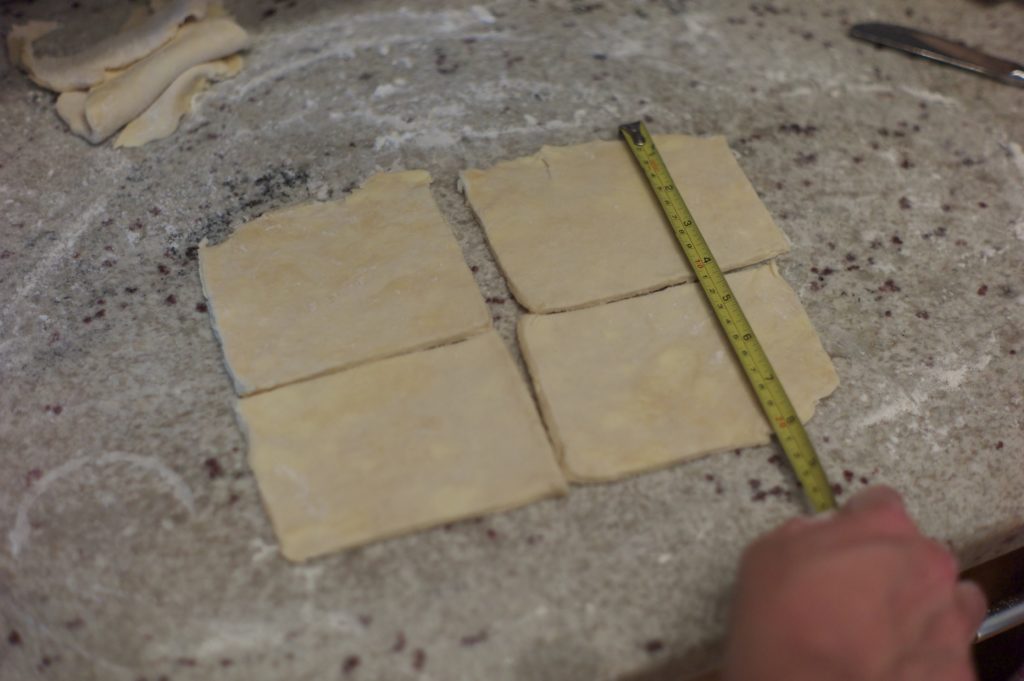 Roll out the pastry dough (I found it convenient to divide in half, first) on a well-floured surface, sprinkling more flour as needed to keep things from sticking, and aiming for a long rectangle, 8 inches top to bottom and less than a quarter-inch thick. It won't be exactly rectangular, so trim with a knife to even it up when you're done. It helps to use a measuring tape, since 8 inches is less than you might think.
Cut lengthwise so that you have two long strips of dough, 4 top to bottom each.
Cut the strips into 4 to 6 inch pieces, depending on what size you'd like the finished rolls to be.
Working horizontally, place the tubes of sausage meat in the center of the strips of dough.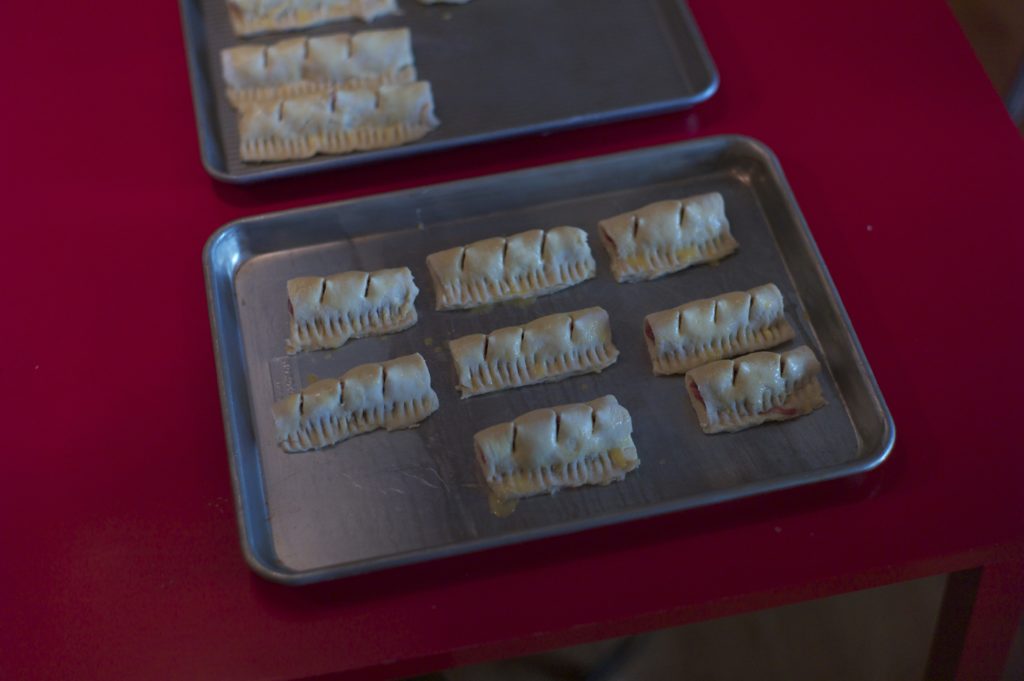 Still working horizontally, moisten one edge of each roll with egg wash, and then fold the dough over and seal.
When the rolls are assembled, pop them in the freezer for 10 minutes. This will ensure that your crust bakes up light and flakey.
Remove from freezer, crimp the sealed edge with a fork, snip 2 to 3 vents in the top with scissors (this is the fun part!), and brush with egg wash.
Bake on a tray for 20 to 25 minutes, until the dough is golden and the sausage cooked through.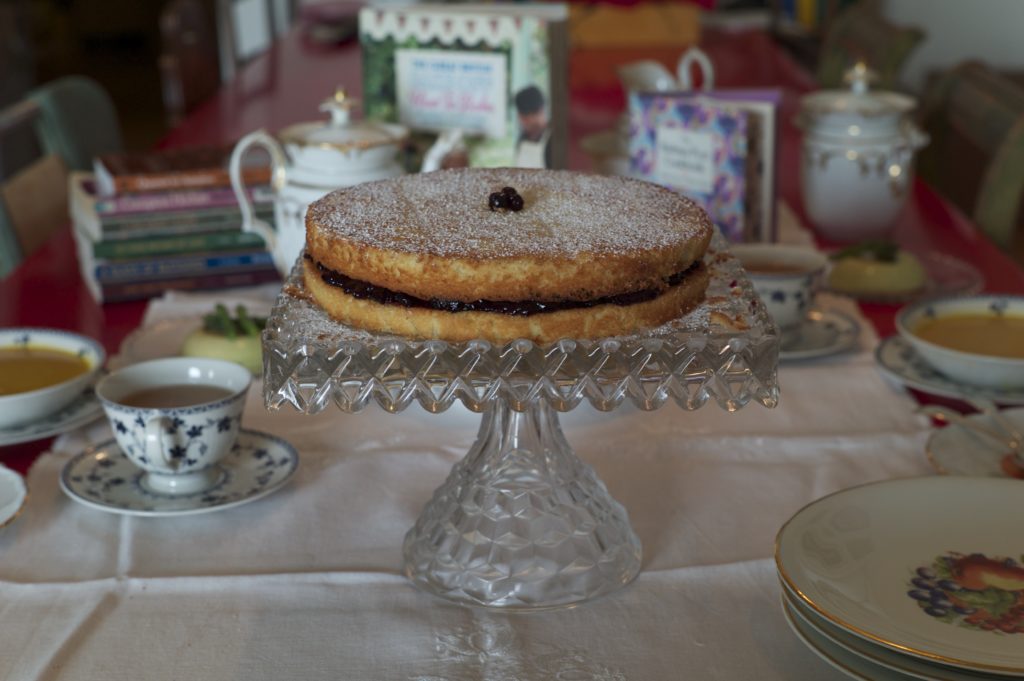 Great British Bake-Off Victoria Sandwich Cake
"The things people say:
I never read novels
I never watch television
I never eat jam
I never have tea"
—A Very Private Eye
The Pym cookbook has a recipe for that most classic of English tea cakes, the Victoria sponge, but the one I used is from The Great British Bake Off: How to Bake the Perfect Victoria Sponge and Other Baking Secrets cookbook. Be forewarned, a Victoria sponge is one of those alchemy items that has to come together with careful technique. Do not rush, do not get distracted, do not substitute anything for anything else, and you really do need caster sugar. If the batter curdles—as sometimes happens to contestants on the show—it's time to start again. (Don't do as I did and wonder, "How bad can it be?" and use it anyway … )
2 sticks unsalted butter, just softened enough to cream, about 1 hour out of the fridge
1 cup caster sugar (half of a 1 lb packet)
4 large eggs, room temperature
1 tsp vanilla
1 1/2 cups self-raising flour, sifted (or add 1/2 tsp salt and 4 tsp baking powder to regular flour)
1 tbs milk, room temperature
raspberry or other jam to spread between the layers (I used black currant)
confectioners sugar to finish
Preheat the oven to 350° F.
Grease and paper two 9-inch cake pans.
Beat the butter on high in an electric mixer until it's white and very fluffy.
Add the sugar in a slow stream, pausing frequently to let it beat in, and stopping occasionally to scrape down the sides.
Crack the eggs into a separate bowl, add the vanilla, and beat lightly with a fork to break up.
Still beating on high, slowly, slowly, one scant tablespoon at a time, add the egg mixture to the creamed butter, pausing to fully incorporate after each addition and stopping frequently to scrape down the sides. This is the secret. It took me 10 minutes to whip all the egg in.
The more egg liquid you add to the butter-cream mixture, the more likely it is to curdle, so slow down near the end and watch carefully. If the batter looks like it's starting to curdle, add a tablespoon of the flour and keep beating.
When all the liquid is incorporated, slowly sift the flour on top of the batter, folding it in gently as you go. Add the milk with the last additions of sifted flour.
The finished batter will look a little bit stiff and chunky; that's ok.
Pour as gently as possible into the two pans and tilt to spread—remember, you're keeping in as much air as possible.
Bake for 20 minutes or until golden brown, with the cake pulling away from the edges of the pan.
Cool and assemble, making the "sandwich" by spreading jam between the two layers of sponge. If your sponge is moist and delicate you don't need much jam as I used in the photo, a layer a quarter-inch-thick should suffice.
Sift confectioner's sugar on top.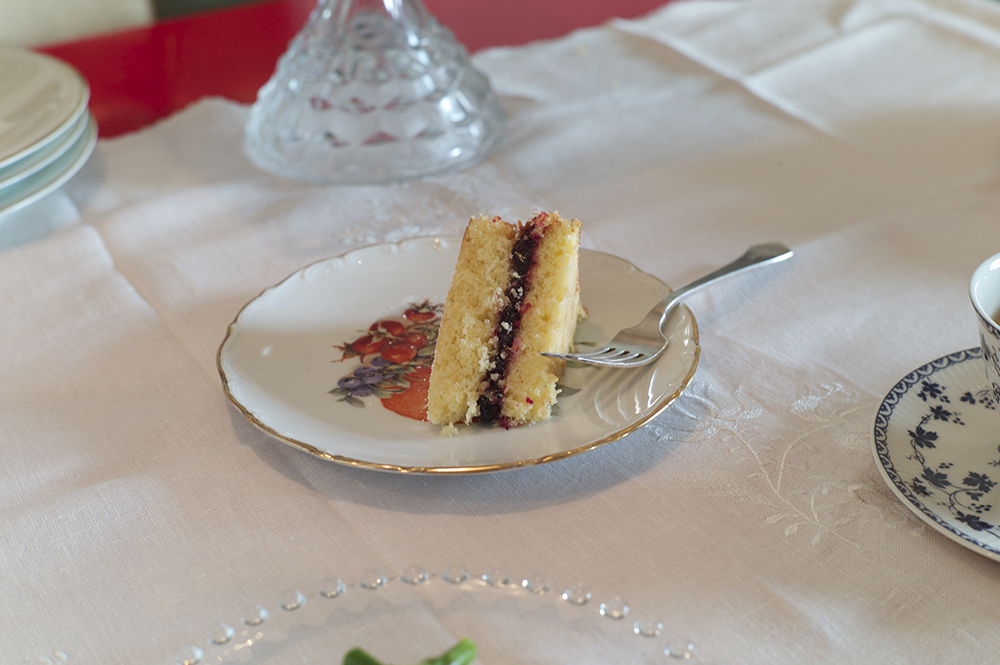 Valerie Stivers is a writer based in New York.
Read other installments of Eat Your Words here.