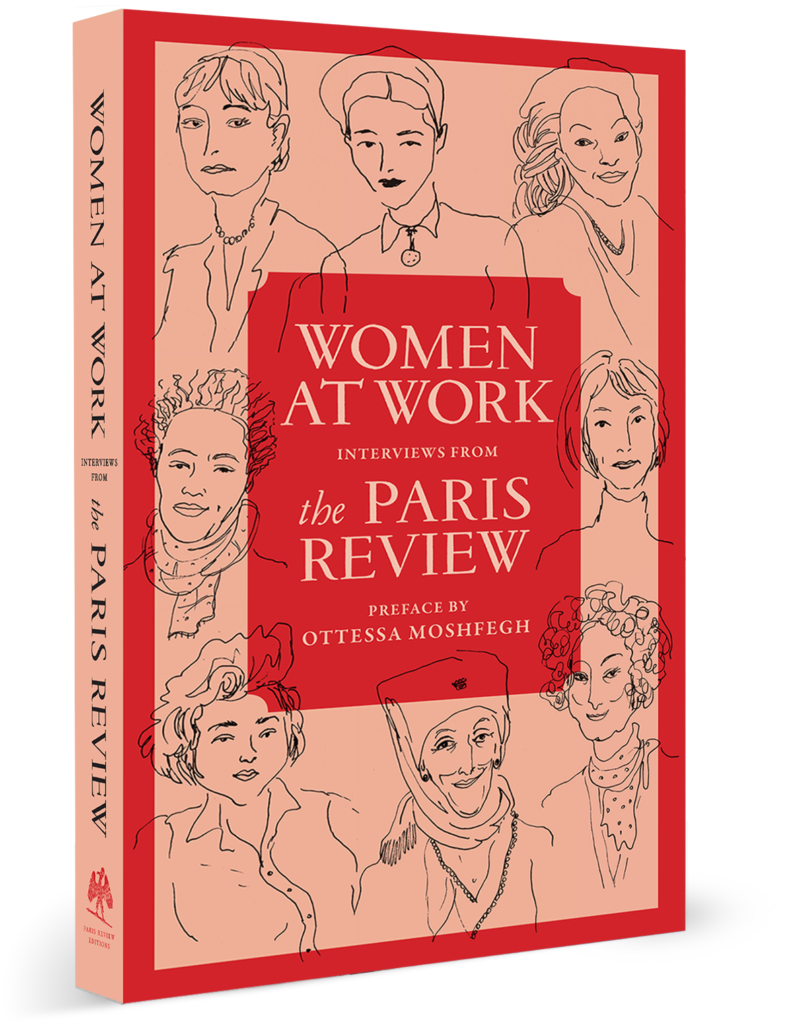 We are proud to announce Women at Work—our first collection of interviews in nearly a decade.
Introduced by Ottessa Moshfegh and illustrated by Joana Avillez, the twelve interviews in Women at Work span the history of The Paris Review, from Dorothy Parker (1956) to Claudia Rankine (2016)—by way of Isak Dinesen, Simone de Beauvoir, Elizabeth Bishop, Marguerite Yourcenar, Margaret Atwood, Grace Paley, Toni Morrison, Jan Morris, Joan Didion, and Hilary Mantel. Intimate, deep, full of surprises, these classic interviews will be a source of inspiration and instruction to writers, students, and anyone else who cares about the creative process, or about the specific challenges faced by creative women.
Printed on acid-free paper, in a limited edition of five thousand copies, Women at Work is available exclusively from The Paris Review, with all proceeds going to support the magazine.