In honor of the centennial of Thelonious Monk's birth, the jazz pianist and composer Fred Hersch shares a few thoughts on one of his heroes.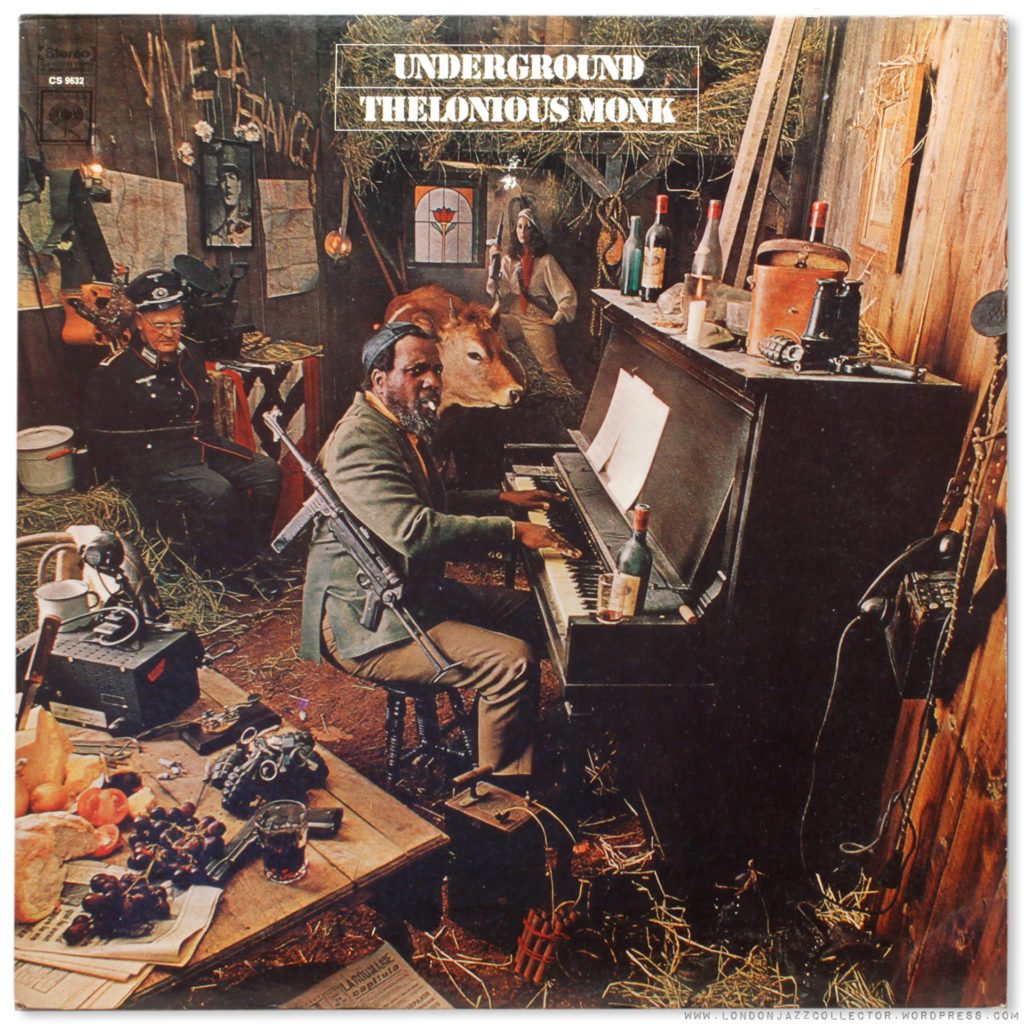 Thelonious Monk has been quoted as saying, "A genius is one who is most like himself." By that standard, Monk was an undisputed genius. He was among the inner circle of jazz musicians who pioneered bebop, along with the alto-sax master Charlie Parker, the trumpeter Dizzy Gillespie, the pianist Bud Powell, and others. They played together at Minton's Playhouse in Harlem in the early 1940s, and Monk emerged from that scene to create some of the most distinctive and enduring music in all of jazz.
Thelonious Monk (1917–82) has fascinated me for more than forty years. As a budding jazz pianist on the local jazz scene in Cincinnati, Ohio, in the early 1970s, I was hipped to him by some older jazz musicians, and intrigued by him in every way. As a jazz pianist and composer myself, I have performed something written by him in almost every concert or club performance of mine in the last twenty years.
Monk's works, some of them cryptic and difficult and others just plain fun, are designed as springboards for improvisation. Everything he wrote fits in a book of around a hundred pages—compare that to the volumes of work by Mozart, Bach or Beethoven! Yet his canonic compositions, which are subjected to reimaginings in almost every music style, still retain their essential "Monkishness." His tightly constructed themes and challenging harmonic progressions take years to master.
Many musicians and critics of his day were put off by what they heard as his "primitive" technique and spiky, percussive improvisations. He seemed to be able to "bend" notes—his playing swings with a slightly off-kilter quality. On top of that, he had a cryptic personality, unusual tics and habits (he wore odd hats and would get up from the piano in the middle of a performance in order to dance to the music). He was probably what we would now call "on the spectrum." If you want to get insight into his quirky persona, I highly recommend the documentary Straight, No Chaser. In that film, Monk is sweet, strange, and totally in his own world onstage and off.
His piano style can be traced to the legendary Earl "Fatha" Hines—who, along with Louis Armstrong, was one of the first truly great jazz soloists. Hines influenced the piano playing of both Duke Ellington (who was an underrated badass pianist) and Monk. His style differed from the more sweet and polished tones of master pianists like Art Tatum, "Fats" Waller, and Teddy Wilson. It had a sound that seemed "carved" out of whatever surrounded it. You could say that Monk was the first pianist who made me hear the space around the notes as well as the notes themselves. (This was enhanced by smoking first-rate weed while I listened to his records.) It was absolute music: you can take Bach and play his music with a steel-drum band and it will sound like Bach. And you can orchestrate Monk's solos and accompaniments for a salsa band and it will sound like Monk.
Unlike Beethoven or Chopin (who were both great improvising pianists), we have recordings of Monk playing everything he wrote. One might ask, Since he presumably played them the way he intended, aren't these performances definitive? Yes and no. Some pianists feel obligated to play Monk Monkishly: they use his pianistic devices and play loudly. I go at it by looking at the sheet music or learning his tunes by ear, I try to take his own playing out of the equation and just look at the musical DNA in the composition itself. Then I put it through my personal pianistic filter. You can't compete head-on with Monk, you have to be sneakier about it.
Monk was a large bear of a man, born in North Carolina and raised in the streets of the neighborhood on Manhattan's West Side that was destroyed to make room for Lincoln Center. I am a small, gay Jewish guy from Cincinnati. But we both value the use of space in our phrase making, we both improvise with the specifics of the musical material in whatever tune we are playing, and we both have a deep internal, personal sense of swing. We know the words of the American Popular Songbook songs we play so that we can interpret them with more wisdom, and we each have a singular (but very different) piano sound.
In 1999, I was perhaps the first solo pianist to be crazy enough to do an entire album of Monk's compositions. This was daunting to be sure, yet it allowed me to enter Monk's musical world in a much deeper way. For example, he plays his best-known tune, "Round Midnight," in a very deliberate manner, full of spiky dissonances. I decided to play it in a more "impressionistic" way, taking as my visual image a steeple clock cloaked in fog at the magic hour. His enigmatic blues "Misterioso" (great title!) is made up entirely of intervals of major and minor sixths. Instead of improvising on it, I decided just to use the pitches of his melody in five different "views," displacing the octaves across the whole keyboard and varying the tempo for each variation. Tackling his oeuvre taxed my resourcefulness, but it was a challenge that helped me grow as a pianist and as a musician.
Monk's hundredth birthday is today, October 10, 2017. There are countless musical tributes to him around the world acknowledging his genius. I prefer to honor him 365 days a year by playing his music in every set. It is endlessly rewarding and completely fun.
The jazz pianist and composer Fred Hersch is a ten-time Grammy nominee and is a recipient of a Doris Duke Artist Award and a Guggenheim Fellowship. He is the author of a memoir, Good Things Happen Slowly, and his most recent album is the solo disc Open Book.