Have a question for the editors of The Paris Review? Email us.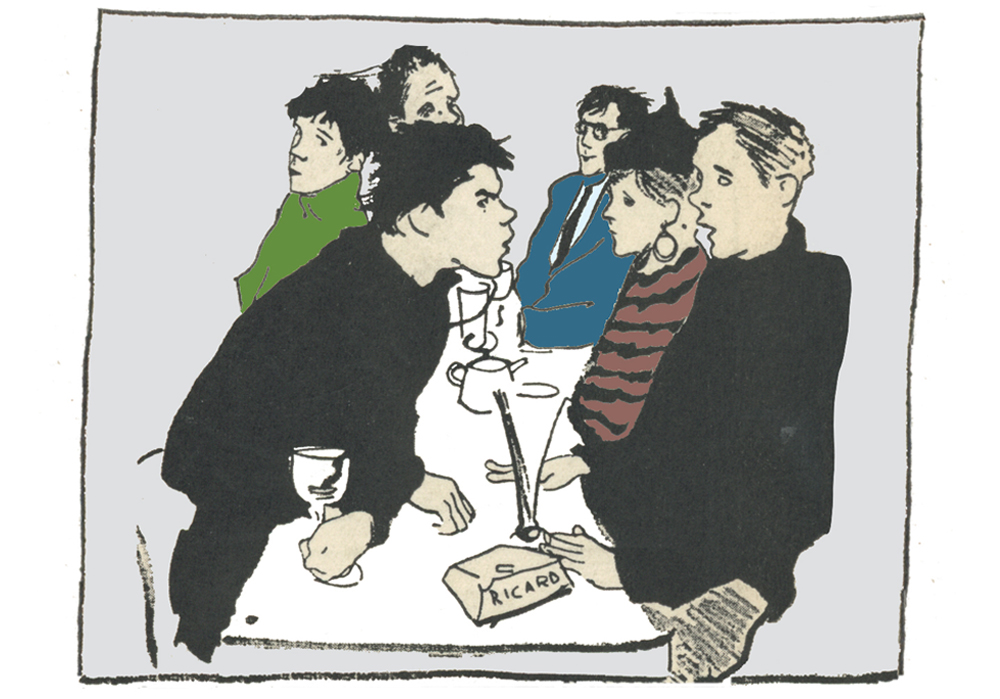 Dear Paris Review,
I'm the only child of a single mom, who's obviously been my best friend from the start. But here's the thing: after twenty-six years, she recently remarried—okay, it's been two years since—but I'm still "adjusting." I read Cassandra at the Wedding around the time my mom got hitched, and it was exactly what I needed. Could you recommend a few more of those sorts of novels … to see me through? Ones with kids wrestling with their parents' love lives or ones about mothers and daughters (nothing too cheesy, please), or—well, you get the gist.
Love,
A Mama's Girl
Dear Girl,
Off the top of my head, first I think of Mona Simpson's Anywhere but Here (1986), about a girl growing up as the confidante and caretaker of her reckless, volatile, romantic (and more than slightly crazy) single mother. Simpson published a chapter with the Review. You can read it here. Second, I think of Annie John, by Jamaica Kincaid—about a girl's painful individuation from the mother she adores. Third, I think of Swann's Way: it's not mother-daughter, but it is a novel—about love and sex and art and everything else—that begins with the pain of having to share one's mother. And my colleague Julia Berick—who came to the Review by way of our neighborhood bookstore, 192 Books—recommends How to Be Both, by Ali Smith, in which the grown heroine has to face up to her mother's extramarital crush.
She adds one more: "Agostino, by Alberto Moravia, is a tiny, perfect sketch of the birth and death of a boy's comprehension of his mother's sexuality. As soon as he realizes, its existence it is lost to him. But, in seeing his mother's sexual adulthood, he begins to approach his own. (And, of course, it's Italian.)"
*
Dear Paris Review,
Wedding season is almost over except that, for a twenty-eight-year-old, it is just beginning. I admit to having beyond my fair share of wedding angst, and rereading Cassandra at the Wedding seems not be helping. What can I pack, among the dry-cleaning bags that will change my whiskey-sour disposition to a bubbly mood?
Yours,
A Guest
Dear Guest,
For those who are scratching their heads, Cassandra at the Wedding is a novel by Dorothy Baker, first published in 1962, about a young woman going home to California for her twin sister's wedding. Long a cult classic, it was reissued five years ago by New York Review Classics and has since achieved something like Stoner status. That is, it's quietly become a book that lots of people love—without ever having had (or needed) a "moment" or some big revival. Just the fate you'd wish for a favorite book. And, clearly, it is a favorite with readers of the Daily.
But to your question, there is a very funny wedding story in Matt Klam's one story collection, "Sam the Cat." (It's a very funny book all around.) And maybe it goes without saying, but either of you Cassandra fans ought to read The Member of the Wedding, Carson McCullers's 1946 masterpiece, about a lonely twelve-year-old girl watching her older sister get married. It is a classic of matrimonial alienation and generally feeling left out.