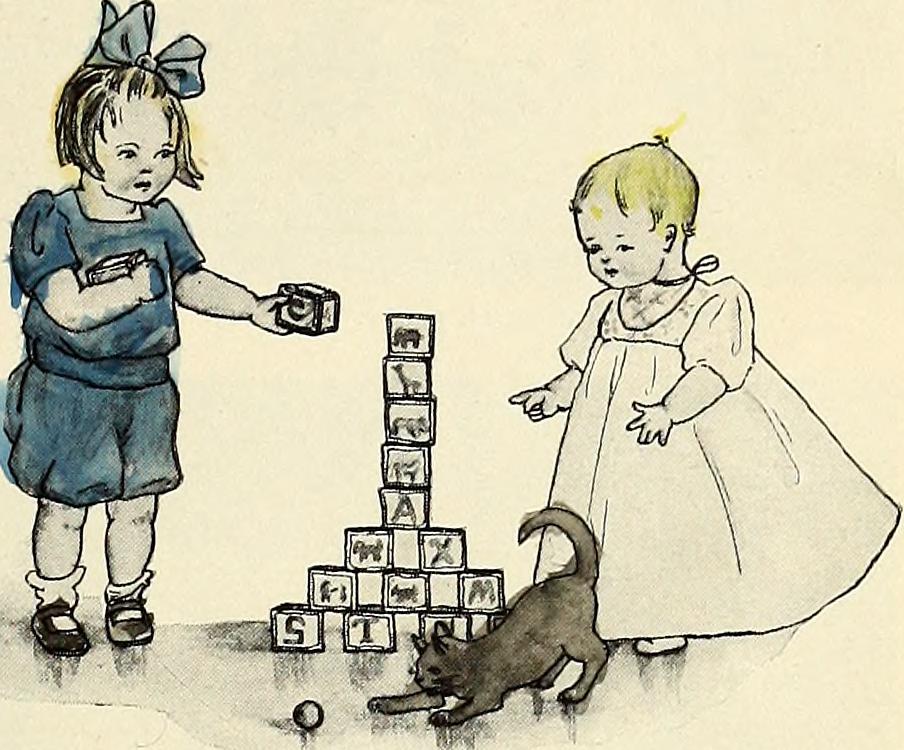 ***UPDATE—The contest has ended! Thanks to all who entered. Click here for the answers—and the winners.***
Ed. Note: every month, the Daily features a puzzle by Dylan Hicks. The first list of correct answers wins a year's subscription to The Paris Review and a copy of Dylan's new novel, Amateurs. (In the event that no one can get every answer, the list with the most correct responses will win.) Send an e-mail with your answers to [email protected] The deadline is Friday, July 1, at noon EST, when we'll post the answers. Good luck! 

In the spirit of summer homecomings, the puzzle returns this month to its lowly roots. As was explained in January, hink pink is a word game in which synonyms, circumlocution, and micronarratives provide clues for rhyming phrases. In the standard explanatory example, an "overweight feline" is a "fat cat." Hink pinks on that babyish level aspire to lend vocabulary building an air of fun, but more sophisticated puzzles are sometimes mulled over on road trips, in trenches, and in other settings where boredom and tension might be mellowed, to paraphrase Dryden, by the dull sweets of rhyme.
Players aren't restricted to monosyllables. A puzzle of disyllabic components is a hinky pinky, followed with decreasing dignity by hinkily pinkilies, hinklediddle pinklediddles, and hinklediddledoo pinklediddledoos. Even with longer puzzles, however, the goal, almost a mandate, is for each syllable to rhyme perfectly, though this perfection might depend on idiosyncratic stress and other slight fudges. Many of the puzzles below are possessive constructions along the lines of "Bob's jobs," but where pluralization seemed cumbersome, nearly perfect rhymes were tolerated ("Bob's job"). If you're spurred to dream up hink pinks of your own, keep in mind that answers shouldn't merely rhyme but also hold meaning as a unit, however whimsically. "Tree soda" might lead to "oak Coke," but joylessly. "Naturalist's soft drink" for "Zola's cola" is more in the spirit.
As always, the first submission of entirely correct answers wins the contest, but if no one gets them all, the prize goes to the entrant with the most correct answers.Tiebreakers between imperfect answer sets will be decided, appropriately, by they eeny-meeny method. No, they'll go to the earliest submission.
Hinky Pinky: A more fitting bird of prey.
Hink Pink: Compensated dissing.
Hinkily Pinkily: Paterson-bred rapper-singer cooks up snare for abominable Himalayan humanoid.
Hinky Pinky: Quotidian consumption of Graceful short-story writer.
Hinky Pinky: Koranic chapter found in subalpine French-Swiss mountains.
Hinklediddle Pinklediddle: Bachelorette PA spends much of her time delivering spool-like toys to star, feels like:
Hinky Pinky: DiMucci in his element.
Hinky Pinky: From whom pathbreaking British astronaut orders a pint.
Hink Pink: His mama don't like it, and she likes every long-necked diving bird.
Hinky Pinky: Somewhat Chanel.
Hinklediddledoo Pinklediddledoo: Eighteenth-century Swiss mathematician and Renaissance man works tirelessly on solo show of colored-wax drawings.
Hinkily Pinkily: New mom brags about milk production.
Hinky Pinky: Vulpine substitute.
Hinkily Pinkily: Three-point Warrior's excellent two-seated carriage.
Hinky Pinky: Stable Lamarr.
Hink Pink: Little Steven bids his Boss a casual German farewell.
Hinky Pinky: French train conductor accepts torn ticket.
Hinky Pinky: Hazzard County kingpin keeps track of interdental hygiene.
Hinkily Pinkily: Senegalese singer improves the grounds with elegant sunken barrier.
Hinky Pinky: NO REGERTS, or some other body-ink mistake.
Hinky Pinky: Zainab's Korean short ribs.
Hinklediddle Pinklediddle: Jersey senator's approval ratings plummet when he lights up grill earmarked for amnesiac regal blue tang.
Hink Pink: Bearded Supreme Court reject's hybrid utensil.
Hinky Pinky: Former prophylactic.
Hinkily Pinkily: When creating floral arrangements, Mimesis scholar wears monogrammed overgarment.
Hinky Pinky: Naked City photog's window-cleaning tool.
Hinklediddle Pinklediddle: Old-fashioned professor writes monograph on McKinley Morganfield.
Hinky Pinky: The Great One's personal watercraft.
Hinkily Pinkily: All in the Family producer's LDS cream cheese.
Hink Pink: Strong-willed Thackeray heroine's large stringed instrument.
Hinkily Pinkily: Weimar painter's drunken photos.
Hinky Pinky: Spanish house for mongoose-like carnivore.
Hinky Pinky: Parton's sucker.
Hink Pink: If stuck in a mountain basin, John Knox might set up one of these.
Hinkily Pinkily: King and I star abandons Hollywood glamour to work with offspring of donkeys and mares.
Hinky Pinky: Sluggish "Stardust" songsmith.
Hinkily Pinkily: Sense and Sensibility cad charges for use of country residence.
Hinky Pinky: Orderly Julavits.
Hinkily Pinkily: Fanatical religieuse's air rifle.
Hinklediddle Pinklediddle: I and Thou author haulin' potatoes.
Dylan Hicks is a writer and musician. His second novel, Amateurs, is out now from Coffee House Press. He contributes a monthly puzzle to the Daily.