In place of our usual staff picks this week, we've asked five contributors from our new Summer issue to write about what they're reading.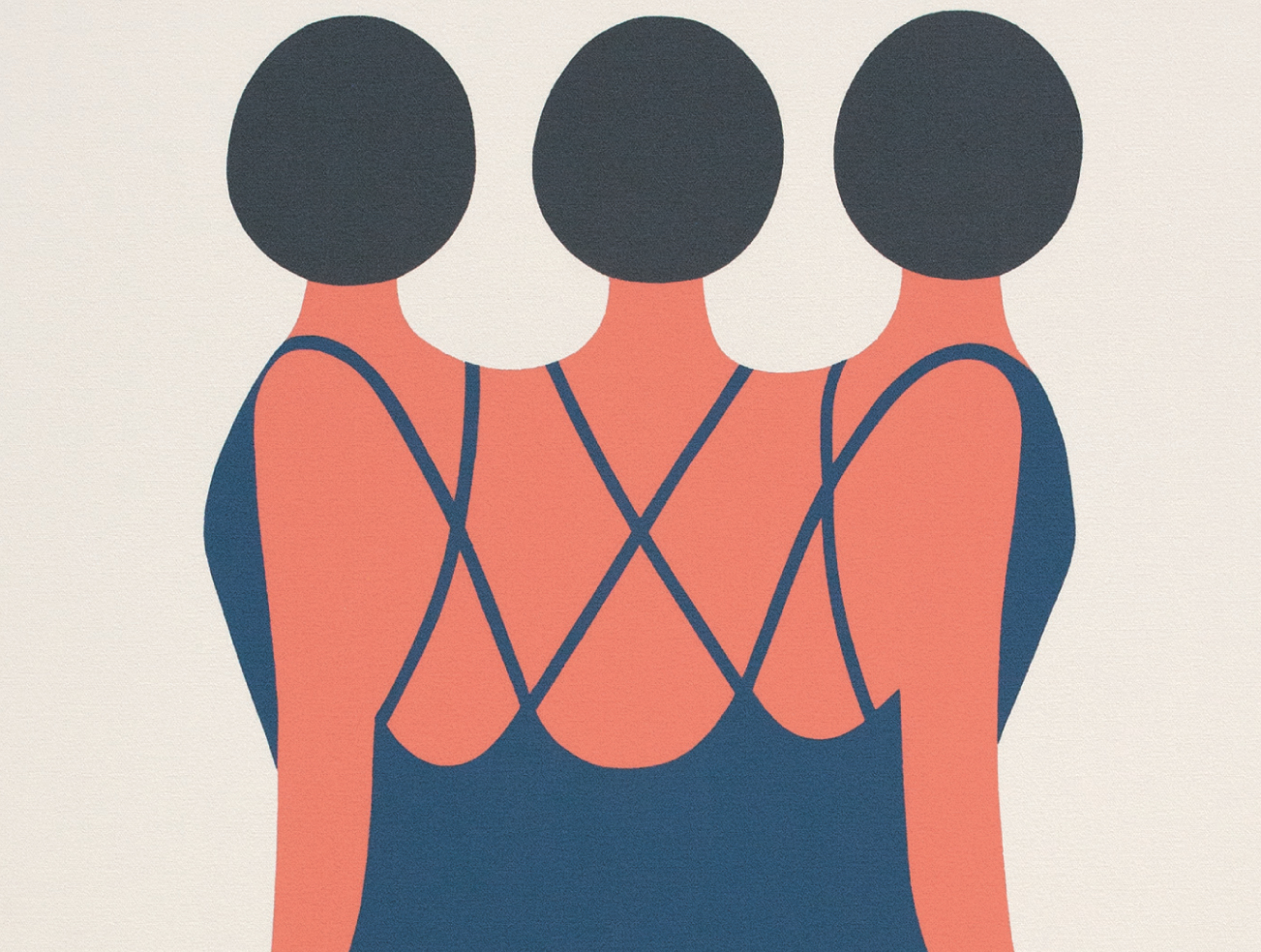 It's coming. The Mister Softee Jingle will clang down on you like a recurring nightmare, then distort itself around the bend like a lost memory of something crucial you'll die trying to reclaim. This is summer—and I can think of no better way to get yourself in the mood than by reading Ritual and Bit, Robert Ostrom's latest collection of poems, which is steeped in nostalgia and foreboding. The cinematic, otherworldly play of images—"bit[s] of dream you almost had hold of"— will leave you achey, haunted, indiscriminately homesick. It's like sleepaway camp all over again. Or, if we're doing similes, then Ostrom's poetry is like an exfoliating scrub for souls. Your tender self is stripped of its winterized, anesthetized hull, and everything is suddenly more dicey and exquisite. Or (final simile), in Ostrom's words, "it will be like watching a church service through a keyhole"—stolen, mystifying glimpses of a choreographed sequence that feels timeless and charged. Here is the religion you (I) wanted, all stained glass and incense smoke, spooky-sublime chanting and devil-may-care suspension of disbelief; no Sunday sermons or starched shirts: "Cattywompus, pray for us." —Danielle Blau ("I Am the Perennial Head of This One-person Subcutaneous Wrecking Crew")
I'm reading Elif Batuman's The Possessed and Liana Finck's A Bintel Brief. Though both books do many other things, each lovingly renders a past love. For Batuman it is her ex-fiancé, Eric, "with his gentle blinking Chinese eyes, as philosophical and good-humored as Snoopy," highly alert and strategic but always sounding a bit dreamy, like a navy reserve intelligence officer with a delusive fever, which he sometimes is. For Finck it is Abraham Cahan, editor and advice columnist for the Jewish Daily Forward. Cahan's disembodied head, in Finck's drawings, is either a peach or a heart. He is never quite real enough to be mistaken for a father or a boyfriend, always a bit incorporeal or out of human scale or dressed a century out of style. Eric trails Batuman to Samarkand, and Cahan trails Finck around her aimless roomy freelance days. I like feeling the lasting affection for such ghosts. —Rafil Kroll-Zaidi ("Lifeguards")
When I read, I'm often looking for works that allow for a meshing of shapes, where drawing feels like writing, where mapping emerges out of dance, where something becomes because it has been run through something unfamiliar to it. Many books from many different disciplines do this. One poem I could spend a month with is "Andrea Geyer" from Fred Moten's latest collection The Service Porch. It begins: "My friend, I'm working on it now. About scale and all over painting / and blurred calligraphy, our maps brushing up against our poems." It talks about correspondence as a "transitional lotion of breathing," where we breathe "our comrades" as "a kind of braiding." This is that kind of poem made of layers, where you open the word "braid" and find "a tapestry for the touched wall," and all the objects around you begin to wobble with some distant approaching knowing. —Renee Gladman ("Five Things")
I live for those moments when a narrative seems to look itself in the mirror. "Life down here was so clear and nameless, resounding with an inhuman song. She yearned to keep some piece of it, an artifact of this dream." This is the experience of reading Brian Booker's debut story collection, Are You Here for What I'm Here for?—and it's an excerpt from the title story, in which a woman staying at a healing resort goes snorkeling. The collection is concerned with neuroses and memory. Booker's writing is raw, haunting, and otherworldly in the pursuit of his characters' emotional lives. In "A Drowning Accident," a young boy lives in a town that was once flooded by the lake on the mountain—"Growing up, I sometimes felt I was living among watery ghosts. I sought reassurance from my mother that the flood was in the past, long before I was born, and could never happen again." I loved the diversity of this collection—there is a hypochondriac, a paranoid academic, a teenager coming into his sexuality, and a boy who finds a mermaid on the beach. I'm here for Booker's beautiful, brilliant debut. —Alexia Arthurs ("Bad Behavior")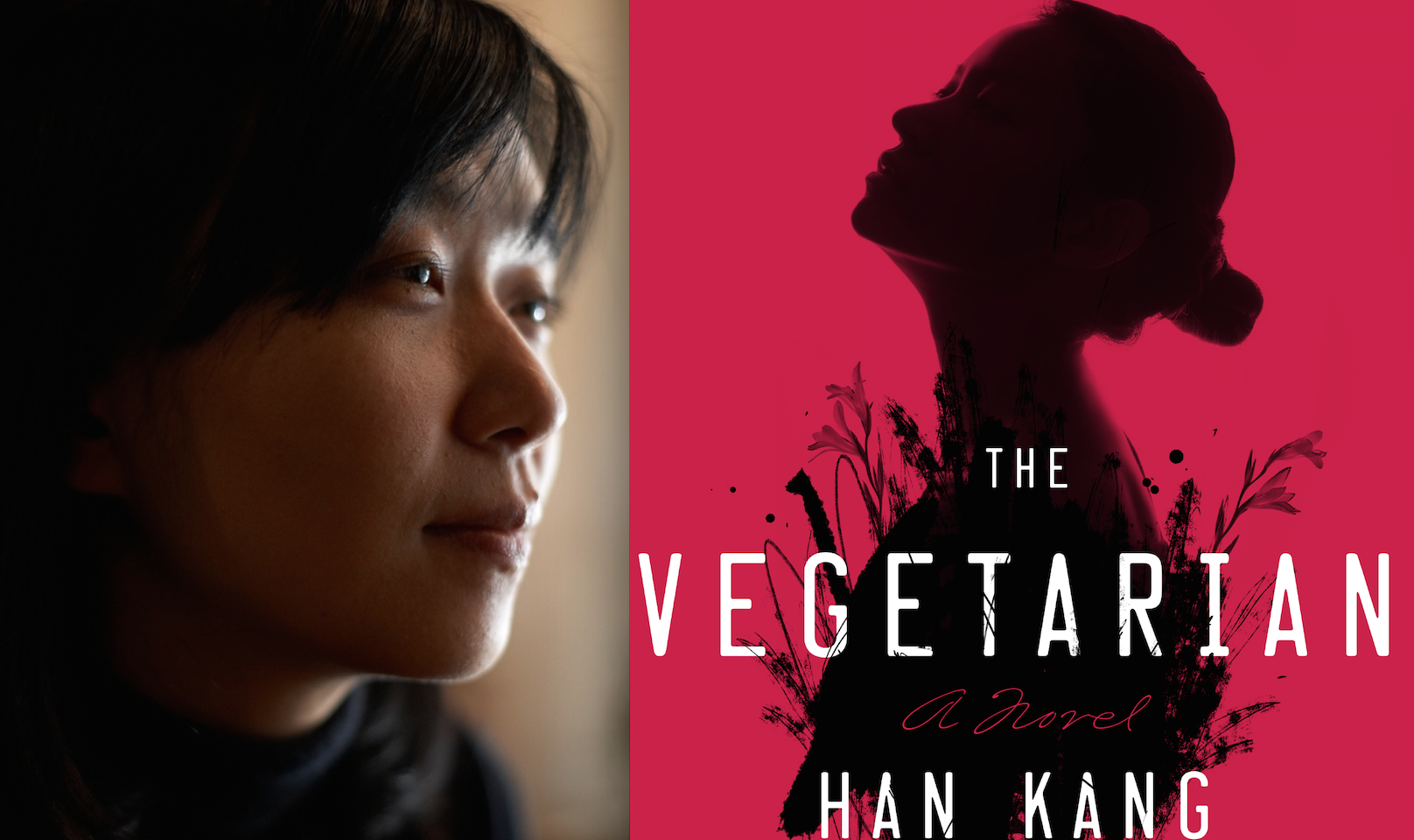 "I had a dream," repeats Young-hye, the main character of Han Kang's visceral, indelible debut novel, The Vegetarian, which just won the 2016 Man Booker International Prize for Fiction. In the English translation of the sentence, it's impossible not to hear echoes of Martin Luther King Jr. And like King's dream, Young-hye's dream leads her, eventually, to a mountainside. But while King's vision ultimately arcs upward toward sunlight and justice, Young-hye's nightmare, impelled by a pitiless dream-logic, pulls her—and those around her—relentlessly downward, earthward, so that near the end of the novel, we see her in the hallway of a mental hospital on that mountainside, holding a handstand, her face suffused with pooled blood, her arms seeking "to delve down into the earth," her legs spread because she "wanted flowers to bloom from [her] crotch."
Young-hye's dreams start off strange and terrifying—a house of bloody, clinging meat—and become even more disturbing—a murdered dog's mirrorlike eyes, corpselike faces emerging from her stomach. We glimpse these dreams only in italicized snippets, in snatches of dialogue, but they start to shape the plot of the book as inexorably as prophecies, exerting a gravitational pull on the three narrators of the story: Young-hye's callous husband, her sexually obsessed brother-in-law, her self-sacrificing sister. Our knowledge of the personal history that gave rise to these dreams—an abusive, sadistic father, a culture that reifies female self-abnegation to the point of nonexistence—is even more refracted, fragmentary. But it is a testament to the power of this novel that, by its end, Young-hye's pathological worldview is more compelling, more plausible than its alternatives. I'm reminded of the end of Margaret Atwood's poem "Men with the Heads of Eagles":
I search instead for the others,
the ones left over,
the ones who have escaped from these
mythologies with barely their lives;
they have real faces and hands, they think
of themselves as
wrong somehow, they would rather be trees.
By the end of this book, we agree with them.
—Monica Youn (Four Poems)