Building a library in Saint Lucia.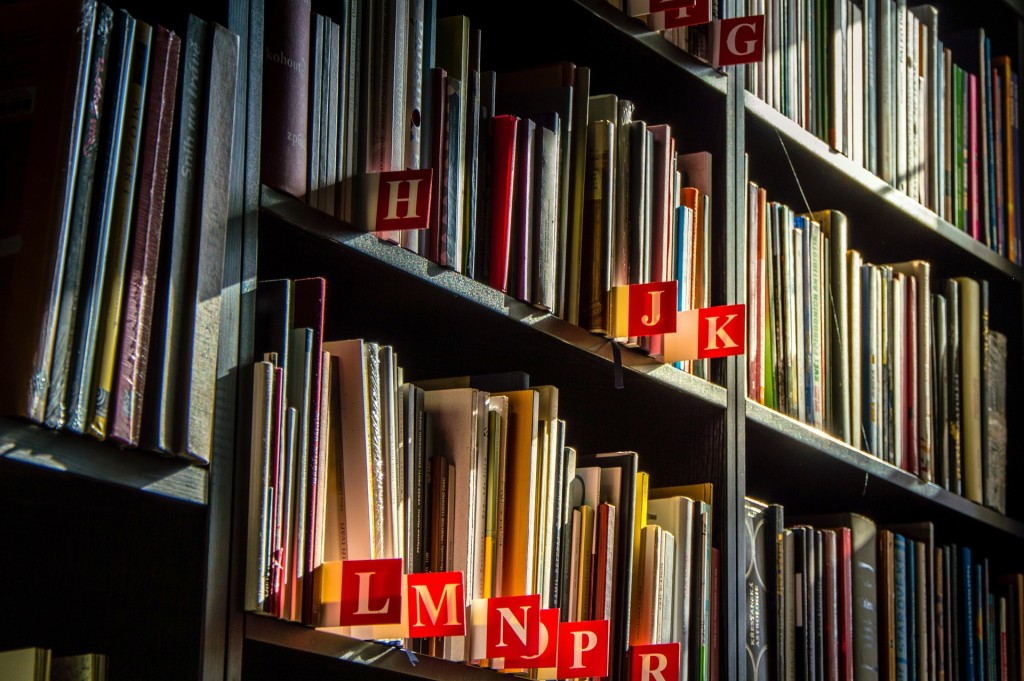 This summer we're introducing a series of new columnists. Today, meet Matthew St. Ville Hunte. 
The first book I consciously acquired for what became my library was V.S. Naipaul's The Writer and the World. I purchased it at a Nigel R. Khan Bookstore in the departure lounge of Trinidad's Piarco Airport. This was 2004; I was flying home to Saint Lucia after I spent a summer working for an Afrocentric radical while finishing my junior year in college. At the time, I was drifting into a literary life, thanks mainly to the lack of a serious commitment to anything else. I set myself a program: I would read not just for pleasure or to acquaint myself with the best of what had come before me but to find out where I could fit in as a writer. Naipaul—jaded, deracinated, and irredeemably West Indian—seemed like a natural model. 
Naipaul's Nobel, in 2001, had led to reissues of his earlier books, which I started buying whenever I flew in or out of Trinidad. With the help of a few purchases in Saint Lucia—R.I.P. Sunshine Bookstore—I now own almost all of his books, which I keep in a haphazard stack on the platform of an Elizabeth Bishop box set that I purchased for two dollars.
During my last summer in college, the tiny library on campus had a sale. I was in the middle of my obligatory Norman Mailer phase, and bought The Executioner's Song, The Naked and the Dead, The Fight, and Harlot's Ghost, as well as Updike's Rabbit novels; Hunter S. Thompson's Generation of Swine; and Tom Wolfe's first two novels. I grabbed Bellow's Seize the Day as an afterthought. The books were going for five Trinidadian dollars each (about eighty cents U.S. at the time), but I didn't even have enough money for doubles, a cheap Trini street food. Fortunately a friend returned a favor and paid for the books after I picked up a karate karetegi for him in Port-of-Spain.
On my most recent trip to Trinidad, in 2008, I discovered the best bookstore I've ever set foot in: A Reader's Bookshop, in St. James, at the edge of Port-of-Spain. Like so many others, the owner of the shop had started his operation because he was frustrated that he couldn't find the books he wanted to buy. On my visit, I got Danilo Kis's A Tomb For Boris Davidovich and Raoul Pantin's account of the 1990 Jamaat Al Muslimeen coup attempt in Trinidad. I nearly bought Thomas Mann's Joseph and His Brothers as well, but instead I bought it on Amazon a few months later. The store closed down in 2013. I still feel a little guilty.
The first books I purchased online were JR, Infinite Jest, and Underworld. I felt then that these works were models for the sprawling, totalizing, uncompromising work that justified a vocation as a writer. They also scored well on more mundane metrics: with the help of Amazon's text statistics, I figured that Infinite Jest offered an impressive 40,672 words per dollar. It would be a while before I discovered that it's possible to construct a library too efficiently. I need to buy more poetry.
In many ways, my library is as much a project of self-creation as it is a repository of books. This is an especially messy prospect for a provincial autodidact, and sometimes I wonder why I didn't wait until my tastes were more refined until I started investing in books. I first heard about Susan Sontag in Christopher Hitchens's obituary, and for a long time the only book of hers I owned was In America, which I bought because it won the National Book Award. I own Franny & Zooey but not The Catcher in The Rye; Dust Tracks on a Road but not Their Eyes Were Watching God; The Ballad of the Sad Cafe but not The Heart Is a Lonely Hunter; Martha Quest but not The Golden Notebook; Beneath the Wheel but not Siddartha; The Secret Agent but not Heart of Darkness. (Well, maybe that last one isn't so bad.)
For a while I made an effort to acquire hardcover first editions. This makes a certain amount of sense, since many of my books—including my two copies of Pynchon's Mason & Dixon, neither of which I've read—were largely purchased to project an image of urbane sophistication, even though there is no one around to see it.
Both of my parents are bibliophiles, so it's not as though my library is without ancestors. My father owned many books on architecture, urban planning, and religion as well as shelves of textbooks that he purchased from the MV Logos II, the 110-meter ship that was sometimes described as a floating book fair. My mother owned Beckett's trilogy, Kate Chopin's The Awakening, and John Hawkes's The Cannibal, but it wasn't until I came to Philip Roth on my own that I realized we had a Signet paperback of Goodbye, Columbus in the house. I was even more surprised to find James Purdy's Malcolm/Color of Darkness. I don't know how many of those books were read, but they were there.
Tropical conditions are constantly threatening to devour my library. Something has shredded my ancient paperback of The Naked and the Dead; I'm afraid to find out what. My pink bookshelf is kind of dodgy (termites?), so now I store its holdings on top of a big green Rubbermaid container. A few months ago, I caught a tiny, solitary, winged varmint burrowing its way through Frederick Seidel's Collected Poems. (Its cousins nearly devoured Bernard Blackstone's Virginia Woolf: A Commentary.) It got as far as page 274, "Red Guards of Love."
During Hurricane Tomas, in 2010, I heard splashes on the linoleum in my room. The wind was blowing the rain into the attic above my library, and water was dripping down the wall that backed the pink bookshelf. Watching the weather report was beneath me, so I'd neglected to close the double door to my second-floor porch. After twenty minutes, I finally roused myself from bed, shut the door, and dragged the pink bookshelf to the middle of the room. I kept a vigil the rest of the night.
Matthew St. Ville Hunte lives in Saint Lucia. He is one of the Daily's correspondents.