The arts are our wild edge, the wilderness areas of the imagination …
—Claude Lévi-Strauss
Jim Harrison gained international renown as a storyteller of literary genius, but through all the novels and novellas and films that made him a celebrity, he remained a poet. His first book of poems, 1965's Plain Song, came out a half century and a year ago. He received a Guggenheim Fellowship for his poetry in 1969—before he began writing anything else. That "anything else" turned into twenty-one volumes of fiction, two books of essays, a memoir, and a children's book; and there were fourteen books of poetry, too. During some weeks and months of his life, he wrote poetry every day.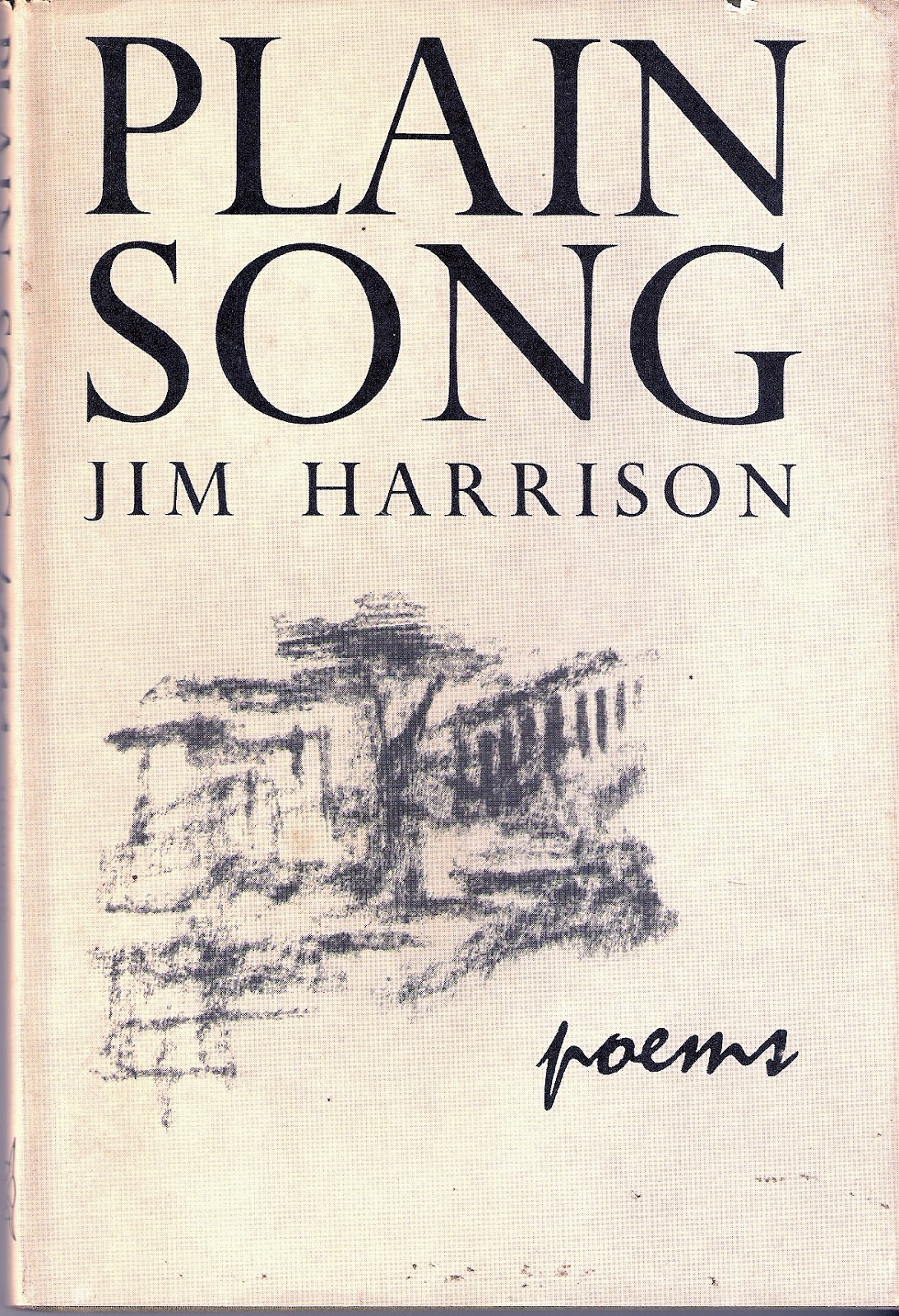 At some point over the years, Jim added me to his list of "poetry friends": those who would get to see new poems as he wrote them. The poems came like events, with what seemed like specific triggers for me, and I set aside time to read them without distraction. If I had lived in a place with a backyard, I would have gone to the backyard to read them. As it was, I closed my office door. I had to.
The poems were colored with the shamanistic connections he continued to hone over the sixty-five years since he had decided, at fourteen, to become a poet. Sometimes the poems were about death, with time withering him with a galactic smile. He couldn't find the gangplank to the void. He wrote that God keeps the biggest surprise for last. He wrote, Around here all the gods live in trees. There were pretty waitresses in that one, too. But mostly the poems were about the spirits of all the plants and animals and rocks and phenomena—storms and tides—that Jim believed were constantly organizing and animating the universe: warblers flying to Costa Rica without a map.
I couldn't read one of those poems without remembering our conversations or a piece we'd worked on or a walk or a meal or a bottle of wine. Sometimes the details were too real, and I'd think there was poetry in everything Jim touched. In a last e-mail, he wrote he had learned you can walk between the valves of a blue whale's seven ton heart. Nobody like him. Read his poetry. Read everything.
Terry McDonell is president of the board of The Paris Review.