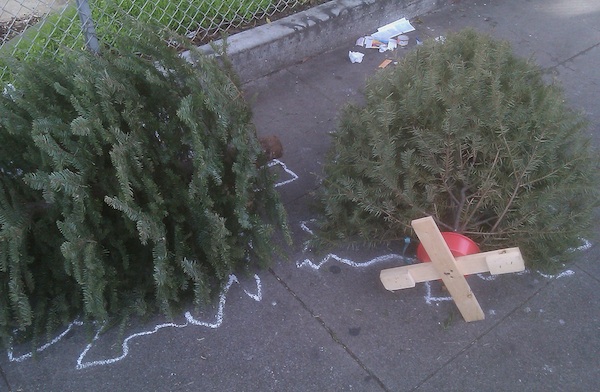 At the Paris Review offices, several of us were lucky enough to receive, in recent days, a mailing from a friend and contributor to these pages. It was a plain cream Christmas card on which was printed,
"'Merry Christmas!' the man threatened." —William Gaddis
We all agreed it was quite the best Christmas card we had ever seen.
The quote comes from Gaddis's first novel, 1955's The Recognitions, which, like the rest of his work, is noted for being challenging. (In his Art of Fiction interview, Gaddis objects to this characterization, preferring to think of the labor involved as "a collaboration between the reader and what is on the pages.") 
And while he may not seem the most festive of authors, Gaddis might have approved: in a letter he sent his mother from Harvard in 1943, young "Bill" writes,
Have got Christmas cards—fifty—do you know where that plate I had for engraving is? It must be perhaps in my desk or somewhere—I'd like to have them done and mailed from here if possible—would appreciate it if you should run across to send it up—
Merry Christmas, Bill!