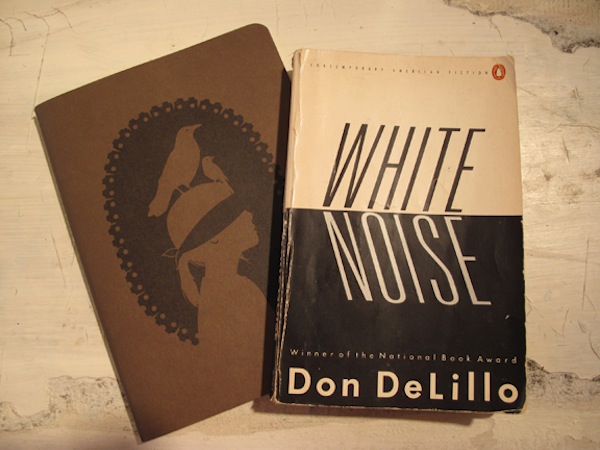 3. Arcana

Of one order are the mysteries of light
and of another are those of fantasy
Rider Tarot Deck instructions
—Brenda Shaughnessy, Our Andromeda
A good friend came to visit this spring, and a few times during her stay, she pulled a book off the shelves, either from Moody Road Studios or at my home, shuffled the pages under her thumb, and stuck a finger on a line like an arrow hitting a bull's-eye. Then she'd read the single line aloud, a kind of party trick.
This would typically happen when we'd be in the middle of a conversation, talking about some big questions that we were swirling at the time, the should-I-or-shouldn't-I, will-this-work-or-not, should-I-take-this-chance kind of conversations that tend to occur after some Southern Comfort on a patio. She used whatever book was in her hand as a literary tarot, and believed the line would tell us all we needed to know. Usually, bizarrely, it worked.
I tried this on my own, but it fell flat. After the house was asleep, I would pose a question in my head and stalk a book, pull it from the stack before it could resist, flip open its pages and point hungrily at it, waiting for its answer. Each time, the result was tinny, hard-pressed, wanting. It reminded me of late nights with my Ouija board as a kid, waiting desperately for something to speak to me when I was really just waiting for my own voice.
People ask a lot of their books. They want them to be amazing, they want them to be cheap, they want them the moment they walk through my door. I often feel like a kind of carnival showman, flashing bright colors in front of the customer, hoping something catches their eye. People's personal restrictions always amaze me. "I don't read books with dogs in them." "I don't like to have to think too hard." "I can't buy books with white covers." Really?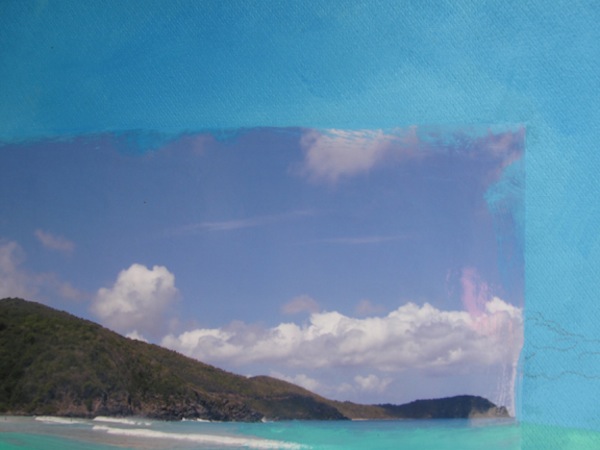 Lately, instead of telling me the authors they like to read or what their favorite books have been in the past, folks have been telling me how they want to feel.
"I need a good cry," one woman said this afternoon. "I want to curl up in bed and weep into my book." I sent her home with a copy of Kazuo Ishiguro's Never Let Me Go. Another woman wanted to be scared, but not in a thriller kind of way—"scary in real life, so that I can't look away." I gave her Donna Tartt's A Secret History. The last person I sold that book to came back and said it haunted his dreams.
People have also been using books as a kind of tourism preparation. One young woman was moving to Savannah for the School of Design and so naturally she left the shop with Midnight in the Garden of Good and Evil. Another woman was on her way to England for a few weeks, so I plucked up Hilary Mantel's Wolf Hall and London Fields by Martin Amis from the shelves. Since I'm not traveling anywhere anytime soon (the life of a shopkeeper), I've been finding myself pulled towards exotic locales a la Gabriel Garcia Márquez and Jean Rhys's Wide Sargasso Sea.
I think I've been dreaming about white sand and blue oceans because of the paintings by Jim McManus, up at the gallery next to the bookshop this month. Every day I sit in the garden for lunch and stare into his collaged renderings of an island in the Caribbean where he and his family lived for decades. They had to leave a few years ago and he and his wife have been hiding out here at a stone summer cottage in the Pennsylvania wilds, where he spent much of his boyhood. There's an overwhelming amount of nostalgia in the pieces, which are active and vibrant and bright, but soft and sad at the same time, pictures viewed through a zoom lens, not quite able to get close up.
Jim's wife Laura, also an artist, was in the bookshop one day talking about Amy Brill's beautiful and smart new novel, The Movement of Stars, set in Nantucket. Based on the life of one of my personal heroes, firebrand astronomer Maria Mitchell, the novel charts the life of an unconventional young woman in Nantucket, where Mitchell had her childhood home. Laura, who lived on the Caribbean island with Jim for ten years, said she always wanted to go to Nantucket because it was the subject of so many of the novels left on the island by the captains and passengers passing through. Most of the books on the island were seafaring novels, and they were kept in a handful of makeshift lending libraries around the island. For Laura, a big reader, her customers at the restaurant she ran and these shelves were her main source of books for the time she lived on the island—she had to get on a boat and go to a different island even for a bag of groceries, and shipping fees (even book rate!) were prohibitive. Instead, people would trade in the books they'd read for new ones to get them through the next leg of their trip. It makes sense to me that people would want to read about other people's voyages while on their own.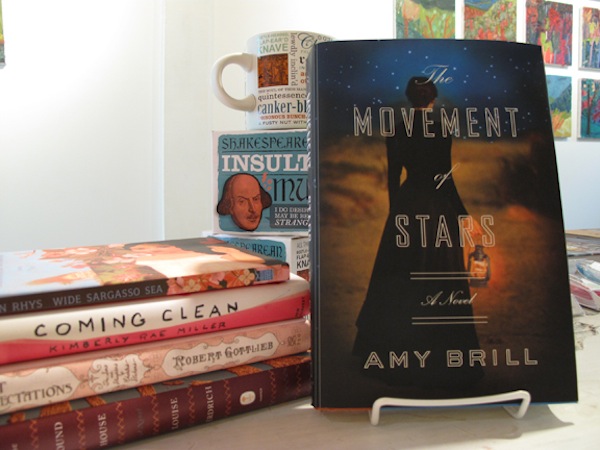 Years ago, I found myself on the Thai island of Phuket in a little beach resort. My boyfriend at the time and I were getting certified to scuba dive, and for two weeks we lived this strange life disconnected from the rest of the world. It should have been paradise. During the day we practiced in the pool or studied at the dive shop or went out on the boat and tossed ourselves into water so clear and warm it seemed impossible. I found myself increasingly depressed the longer we stayed—isolation has a way of allowing a couple to see what really is—or, in this case, isn't—there. I don't remember the book I came to the island with, but I soon stumbled onto the resort's ragtag library of titles people left behind in their rooms.
This is where I first found and burned through Don DeLillo's White Noise. The ruthlessness of the characters, the epic dissatisfaction and fear woven throughout the story, the absurd and disjointed domestic relationships, and the destruction brewing beneath the seemingly innocuous domesticity all perfectly mirrored the dread and darkness I felt each morning upon rising to these crystal waters and perfect skies. When we finally left, even though I'd already finished it, I slipped the book into my bag and it's become the only souvenir from that trip that still exists, aside from my PADI card and a rose-shaped scar on my left knee.
* * *
Sometimes we need a hand to pull us through to the other side of something. As in Phuket, books have been that hand for me countless times in my life. They can take you to faraway places when you need to escape or help explain what's right in front of you. This is why I could read a novel about human disconnection and come away feeling grounded. This is why we are able, as readers, to move through the lives of the people on the pages, real or imagined, and sometimes they stay with us, truer and even more reliable than even our friends and family of actual blood and bone.
At the moment, I'm enamored by a book of poetry by Brenda Shaughnessy, whose work I've loved since a friend passed along her Interior with Sudden Joy years ago. In her new collection, Our Andromeda, the title poem takes on the hard truths and soft beauties of her ill child, the helplessness and the fear and the love she feels as a mother. But when I talk about this book to people in the shop, their faces set instantly. I don't really want to read about someone's sick child, their polite smiles say. This book scares people. And it should, but not for the reasons it seems to. Her honesty and power and wit are what should be the challenge here, but I fear people won't get to be afraid of those things because they are too afraid of her subject.
But you don't need a sick child, or even a child at all, to feel these poems. Your career could be in flux, your marriage falling apart, your business in jeopardy—something you've loved and invested in could be broken and you don't know how to fix it. It isn't that Shaughnessy captures so closely what it is like to have a sick child. It's that she captures deep devastation and heartbreak in its purest form.
Sam Freedman, one of the most brilliant writers I know, talks about something called the periodic table of human emotion in his classes. The idea is that while there are endless variations and combinations, all human emotion is made up of the same basic elements. When writers get these elements right—when they make these emotions feel real on the page—we'll go anywhere with them.
The books that get this right feel like islands themselves, small stretches of land ringed by a wide and wild sea. And when you are reading them, you don't think about the sharks circling or the storm on the horizon or how little water you have left in your canteen. For a short while, even if you've been feeling shipwrecked, you simply don't want to be anywhere else.
* * *
Summer is also a kind of island. The past few mornings I've piled on the layers after first waking up, the relaxed barefoot stroll into the kitchen for coffee now exchanged for a sock-footed padding along. I close the windows before turning in to bed instead of throwing them open to let in the cool night air. I have two copies of a summer cookbook in the shop that I'm losing hope of selling before the season officially runs out.
The past two weeks have also seen a slight downturn in the shop's daily take. The foot traffic is slowing. People who do come in have a harried, back-to-school, back-to-work, back-to-whatever look about them. And I feel like I am watching summer—and the hopes that came with it—slowly disappear, a small island swallowed back into the ocean.
I think about the next book I should read. I have a galley of Flannery O'Connor's A Prayer Journal and another of John Freeman's How to Read a Novelist that I'm excited about. But I have an unsettled feeling in my stomach. I need story, I need depth, I need to be brought to the rock bottom of the human table of periodic elements. I'm on edge, and I need a book to hold on to like an anchor.
Back at home, I find my old copy of White Noise from Phuket and decide to try my friend's literary tarot card trick one last time. I flip it open, and here is where my finger lands:
"I'm right here," I said. "If there's anything you want or need, only say the word."
Kelly McMasters is a writer living in northeast Pennsylvania. Her book, Welcome to Shirley: A Memoir from an Atomic Town, inspired the documentary The Atomic States of America, a Sundance 2012 selection. Her essays, reviews, and articles have appeared in the New York Times, the Washington Post Magazine, The American Scholar, Newsday, River Teeth, and Tin House, among others. She recently opened Moody Road Studios with her husband, artist Mark Milroy, in Honesdale, Pennsylvania. They hope you come and visit!