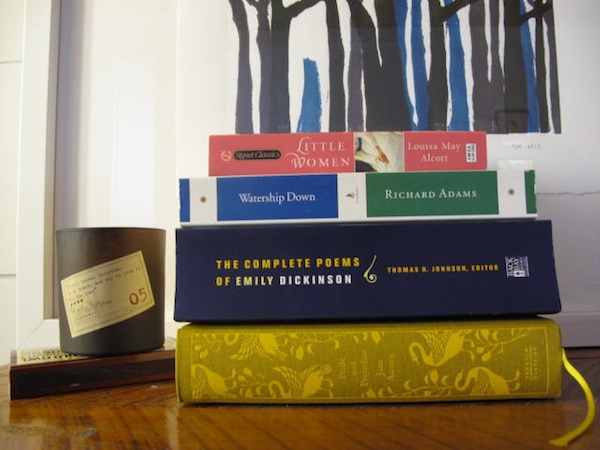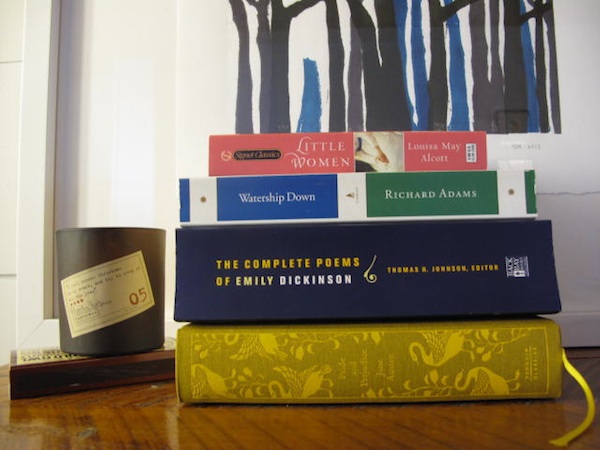 "I'm so glad I live in a world where there are Octobers." —L. M. Montgomery, Anne of Green Gables
October has turned cold. We've had snow the past two days. I'd been dreading the turn of the season, the trees shaking loose their final leaves. From my porch, looking across the bare hills at night, lights shine nakedly on houses no longer obscured. The garden looks dead and dank, no more soft edges along the forest, sounds from the road not so muffled. Everything is stark. Things are what they are.
Moody Road Studios marks its one-year anniversary next month and I've been compelled to take stock, to really look at the bare hills and valleys. I boxed up my first returns this week, a mix of hardcovers about to come out in paperback and some flopped experiments—design books and art books and a charmingly earnest photography book called The French Cat that I felt sure would be one of my bestsellers but barely moved.
The familiar shiver of desperation creeps up my spine as I toggle between the shop's bank account and the calendar, anticipating the holiday season. The summer crowds died down many weeks ago and I'm beginning to feel like one of those stuntmen stretched between two unhitched train cars, feet on one platform and fingertips clawing at the other.
But even if the crowds have died down, the enthusiasm has not, and I think this is what keeps me stretching. During our October reading series—featuring the incomparable Carolyn Turgeon, Kelly Braffet, and Mermer Blakeslee—the crowd was smaller but we still sold out of all three authors' books. Last week, a friend of the store picked up five copies of Mason Currey's creativity bible Daily Rituals to give to her kids for Christmas. People have placed orders for more books than ever this month, new titles and old, from Edwidge Dandicat's Claire of the Sea Light to Angela Carter's Night at the Circus and Marilyn Hacker's Love, Death and the Changing of Seasons. Just today, three separate visitors stopped by my desk after browsing to tell me how much they love bookstores and can't imagine a world without real books. Of course, only one of those three actually made a purchase. Their words were still reassuring, even if they didn't help me stay in business.
Ultimately, it's this love of books that buoys me. Read More