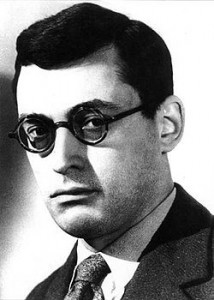 In 1947, the French writer Raymond Queneau wrote Exercises in Style, a collection of ninety-nine retellings of the same story, each in a different style. The plot: the narrator gets on a bus, witnesses a fight between two passengers, and then encounters one of the passengers two hours later at the train station having a discussion about altering his overcoat. The premise references a treatise by Desiderius Erasmus, Copia: Foundations of the Abundant Style.
The new edition includes twenty-five exercises making their English translation debut. Queneau wrote many exercises during his lifetime. He swapped old ones for new ones when a new edition of Exercises in Style was published by Gallimard in 1973; others were published in magazines but never included in any edition of the book. And others still were simply never published at all. "Definitional" was originally included in the first French edition of Exercises in Style, only to be removed in the later edition.
The expanded edition of Exercises in Style contains three kinds of exercises, none of them previously translated into English: six are exercises added by Queneau to the French edition in 1973 (replacing six others), four he published elsewhere during his lifetime, and eighteen have only been published posthumously in his collected works. In "Definitional," Queneau adeptly avoids the common nouns and verbs often used in the telling of his short tale, replacing them with descriptive definitions presumably pulled directly from his comprehensive internal dictionary.
In a large self-propelled urban public transportation vehicle designated by the nineteenth letter of the alphabet, a young excentric with a nickname given to him in Paris in 1942, having that part of the body that connects the head to the shoulders stretched out over a certain distance and wearing on the upper extremity of his body a piece of headgear of variable shape with a thick intertwined ribbon forming a plait around it—this young excentric, imputing to an individual who was going from one place to another a misdemeanour consisting of displacing his feet one after the other onto his own, set off to place himself on a piece of furniture placed in such a way that it could be sat upon, said piece of furniture recently having become unoccupied.
One hundred and twenty minutes later, I saw him once again in front of the grouping of buildings and of railroad tracks where the unloading of merchandise and the loading or unloading of passengers takes place. Another young excentric with a nickname given to him in Paris in 1942 was furnishing him with advice on what it is appropriate to do with a round of metal, of horn, of wood, etc., covered with fabric or not, used to fasten clothing, on this occasion a garment for men that one wears over top of the others.
Translated by Chris Clarke. © 2013 by New Directions.
Chris Clarke was born in Western Canada, and is currently a Ph.D. student of French at CUNY. These are his first published translations of Raymond Queneau.