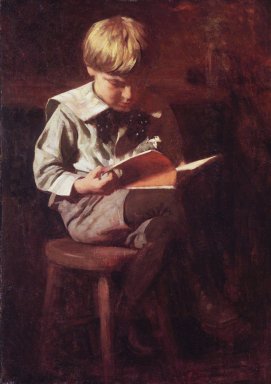 Dear Paris Review,
I'm a second-semester senior in high school and currently find myself with a lot of empty time. I also have an open summer ahead with plenty of time to read books. Do you have any novel recommendations for someone about to enter college?
Our friends at n+1 devoted an entire pamphlet to the question, more or less: What We Should Have Known. Our advice is more equivocal: the main thing is to have a whole bunch of books so you can switch if you get bored.
With that caveat, and in no special order: To the Lighthouse, Sons and Lovers, Howard's End, Invisible Man, Brideshead Revisited, Girl in Landscape, Pnin, Rebecca, The Crying of Lot 49, The Broom of the System, Two Girls, Fat and Thin, Portnoy's Complaint, War and Peace, Crime and Punishment, The Transit of Venus, The Death of the Heart, The Tetherballs of Bougainville, Home Land, Cane, As I Lay Dying, The Sun Also Rises, Confessions of a Mask, The Savage Detectives, The Picture of Dorian Gray, Marius the Epicurean, First Love, First Love and Other Sorrows, and Moby-Dick.
I recently read Lolita and have since been obsessed with Nabokov. What are other Russian novels, or to broaden the list, European novels that you would recommend?
Have you read others novels by Nabokov? My favorite is Pnin (see above). The tricky thing about your question is that no European writes like him—or if they do, it's in a language I can't read. The most Nabokovian writer I know is John Updike, but he's American. Try the Rabbit books. You might also like Javier Marías: start with A Heart So White. And if what you really want is European, magisterial, and ironic, there's Lydia Davis's new translation of Madame Bovary. Nabokov almost certainly wouldn't approve of the translation—he never approved—but I think he would disapprove less than of the others.
I'd like some advice. I'm working on a crime drama called CHRISTMAS AT 77 SUNSET STRIP: She was always trying to "figure things out." So I pumped her full of lead. "Figure this out," I said. So it begins … It turned into a comic. I have brilliant cartooning skills. But so what. Here's the problem. I'm a third of the way to the finish line. Comic books, generally, are about twenty-four pages. Fine. I thought I'd publish it on Kindle, retire in the South Pacific. Or maybe Europe. But to my horror, it appears that formatting issues with Kindle make this unlikely. It's not the kind of story pubescent teenage boys would buy in the comic-book store. It's kind of a love story turned black by fate. Regardless, this Kindle uploading problem has petered out my sails. What am I going to do? I can only write a love story as comic book, but I can't e-publish it.
For God's sake, man—reformat! Papeete awaits!
Have a question for the editors of The Paris Review? E-mail us.