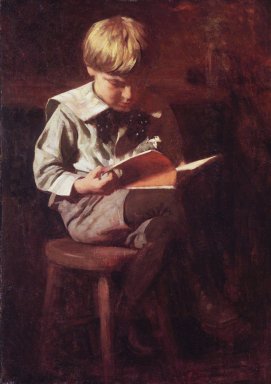 Dear Mr. Stein, May I take advantage of the hospitality of your letters column to ask if you or your readers can help me to solve a small puzzle? I have come across an epigraph ascribed to Proust that heads the first chapter of Hamish Miles's English translation of Édouard VII et son temps by André Maurois (King Edward and His Times, London: Cassell, 1933, p. 1). It reads: "Every social status has its own interest, and to the artist it can be just as compelling to show the ways of a Queen as the habits of a dressmaker. —Marcel Proust." An excellent colleague of mine remarks that this certainly sounds genuine, and he even wondered if the aperçu came from the bit in Le Côté de Guermantes where Proust talks sniffily about grocers writing aristocratic novels, but I am afraid it is not there. Now we find that the epigraph is nowhere to be found in Maurois's original French text, so the plot thickens. Much as I am tickled by the idea of an industrious and I daresay underappreciated translator recklessly concocting a spurious epigraph for the purpose of self-promotion, or worse, something tells me that there is an alternative explanation. So can anyone, do you think, identify these lines about "the ways of a Queen" and "the habits of a dressmaker," and pin them on Proust? Thank you, Angus Trumble
We all hoped it was made up. But no. The epigraph comes from "An Historical Salon," an essay—really, a celebrity profile—that Proust wrote for Le Figaro in late 1902. His subject is the Princesse Mathilde Bonaparte, a niece of Napoleon's and the last Bonaparte to remain in Paris after the fall of the Second Empire. She was known for her literary salons, which included Mérimée, Flaubert, and the Goncourts. In the sentences you quote, Proust has just finished his you-are-there description of one of the princess's soirées and he's gearing up for the mini bio (which, in the case of Princesse Mathilde, is slightly delicate, since she left her first husband, a Russian tycoon, for another man, with the connivance of yet another uncle: Czar Nicholas I; it's good to know people).
As translated in F.W. Dupee's edition of Pleasures and Days, the entire paragraph reads:
An artist will serve the truth only, and have no respect for rank. In his portrayals he will take rank into account as a principle of differentiation like nationality, race, or environment. All stations in society have their interest for an artist, and it is as exciting for him to picture the ways of a queen as the habits of a dressmaker. 
The best part of the essay is Proust's description of how the princess reconciled with her old friend the Duc d'Aumale. When they were young, he was exiled by her cousin (and former suitor) Louis-Napoléon. The duke wrote Louis-Napoléon a famously insulting open letter—then actually challenged him to a duel:
After that it seemed the princess and the Duc d'Aumale must never meet again. And in fact they lived for long years cut off from one another … For several years their friends repeated to them the kind things that each had said about the other. Then at last a meeting was arranged by the younger Dumas and took place in Bonnat's studio. More than forty years had passed since they last met. They they had been handsome and young. They were handsome still but young no longer. At the gathering both were possessed by a tender coquetry and for a time kept their distance from one another, sitting in the shadows, neither daring to show the other how much he had aged. These nuances were marked on both sides by a wonderful fitness of manner, an exquisite decorum. A genuine intimacy followed, lasting until the duke's death.
Dear Mr. Stein, I'm beginning graduate studies at Charles University in Prague next month, but I'm quickly growing terrified of the move overseas.  Though I'm charmed by the likes of Paul Theroux's Tao of Travel and Alain de Botton's Art of Travel, I wondered if you could recommend a generalized travel book written in a single, captivating voice.  I'm eager to put my anxiety at bay and to be reminded of the adventure and romance of youthful exploration (and expatriatism) on the other side of the Atlantic. Fond regards, Morgan Childs
A person hates to recommend the same book twice in one month—but the book you want is Leaving the Atocha Station, Ben Lerner's knockout first novel. The narrator, on a yearlong fellowship in Madrid, suffers from the very anxiety you describe, with a twist: whereas you can admit that you're looking for adventure and romance, he wants them and can't admit it. He spends his evenings roaming the streets, trying to blend in with the locals, his mornings stoned in the Prado, and his afternoons in his garret, looking at online porn. Yet adventure and romance seek him out. I'm sure they will find you too.
Could you recommend a book, from an American or English author, similar in style to those written by French author Georges Perec, like La disparion or Les revenentes?
Their styles are not always alike, but check out Perec's friend (and fellow OuLiPo-ian) Harry Mathews. For a sample of Mathews's early work, we've unearthed (read: retyped) the first three sections of his 1965 Paris Review story "Jacksongrad." The Review also published his novel The Sinking of the Odradek Stadium in the early seventies—the first time we serialized a whole novel (and the last, until The Third Reich). That's Mathews at his weirdest. I suggest you start with his most recent book, My Life in CIA, a relatively straightforward memoir of late Cold War espionage involving velvet bell-bottoms, tantric foreplay, and near-death by ski pole. Perec shows up as a character, too.
Have a question for the editors of The Paris Review? E-mail us.