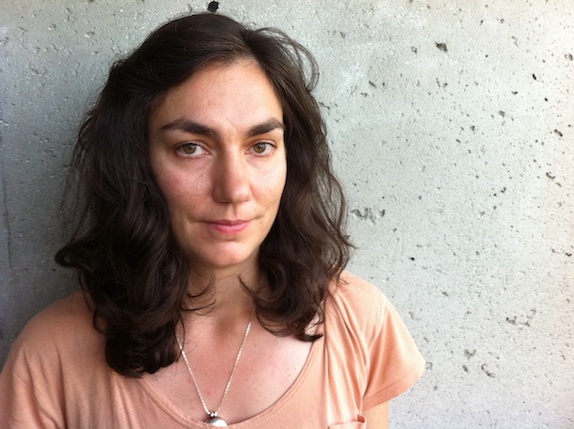 In Amie Barrodale's "William Wei," the eponymous narrator enters into an unusual relationship over the phone with a woman who claims to have met him at a party. What follows, as he says, "changed my life." Barrodale took the time to answer a few questions.
How would you characterize your work?
When people ask me what kind of things I write, I just say I write stories. I don't know what else to say.
The details of this story feel real. What inspired it?
I met someone who did this to me. Or something similar.
Your fiction seems to deal frequently with questions of human disconnection.
Disconnection, yes. I don't know why. I find disconnection painful and very, very emotional, so I like to try to write about it. You can't boil it down or sum it up. You can only describe it.
A Google search tells me "William Wei" is "the Video Producer for Business Insider," "Professor of Statistics at Temple University," and a professor of surgery. Coincidence?
The names came from nowhere but later I learned that Wei, in addition to being a surname, means "who are you?" in Chinese. Or I read that somewhere. I hope it's true. It's also a greeting for the phone, Wei.
What writers are you into these days? Who are you reading now?
I really like the stories Donald Antrim has been writing in The New Yorker lately. I love V. S. Naipaul and the novel Pitch Dark by Renata Adler. I also love Wong Kar-Wai, and I just now found, through your guys' recommendation, Chris Marker. I'm traveling so I'm not reading; my suitemate took the book I brought, and I'm a little embarrassed to say what it was.
What are you working on?
I'm working on a novel, but I'm a little superstitious and yesterday a tarot card reader told me not to discus my idea—someone might take it. I mean, it was a friend with a deck of those cards. I would have discounted it, except that she was the second friend with cards to tell me that, about this book, so …
Subscribe now and get the summer issue and a Paris Review beach towel!