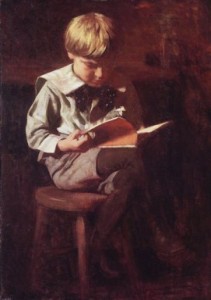 "Writing about music is like cooking about architecture" is a quote that has been variously ascribed to Frank Zappa, Elvis Costello, and Brian Eno, but can you suggest any books that suggest contrariwise? Or should I set to work on that cassoulet about Le Corbusier? —Arnold S.
My favorite newish book of criticism, August Kleinzahler's Music: I-LXXIV moved me to tears and laughter, generally at once. Kleinzahler is equally opinionated on the subjects of German Romantics, hard bop, and Liberace. The fact that I knew nothing about any of them did not lessen my enjoyment of Kleinzahler's prose. When Kleinzahler's writing, I could happily read an essay about riding the bus in San Diego or seeing a stupid movie on Christmas Eve. (In fact I recommend that book, too.) If you are a midcentury jazz guy, I suggest Geoff Dyer's But Beautiful, biographical vignettes that manage (at least for this reader) also to be about the music. If you want to read about pop music, check out Heavy Rotation: Twenty Writers on the Albums That Changed Their Lives, with standout essays by Benjamin Kunkel, Sheila Heti, Peter Terzian, and our own John Jeremiah Sullivan. And if you want to read a deceptively deep little treatise on the whole idea of music criticism—at least when it comes to pop—read Carl Wilson's contribution to the 33 1/3 series: Celine Dion's Let's Talk About Love: A Journey to the End of Taste.
True story: I know a guy who wrote to CEOs as a kid, proclaiming how strongly he wanted to be a top business executive when he grew older. Years of persistent snail mail, and finally, in his late teens, he caught the attention of a wealthy business tycoon who offered him an internship at his company. Now, in his mid-twenties, this man is the head of university relations at an educational start-up company, working under the same businessman that hired him as a teenager. And now for my question: what is the likelihood of such dreams coming true in the literary sphere? —Fred
Happens all the time. Just replace CEOs with quarterlies, business executive with poet, wealthy business tycoon with editor, head of university relations at an educational start-up company with poet, and subtract several hundred thousand dollars a year.
Have a question for The Paris Review? E-mail us.