Marc Yankus
Issue 211, Winter 2014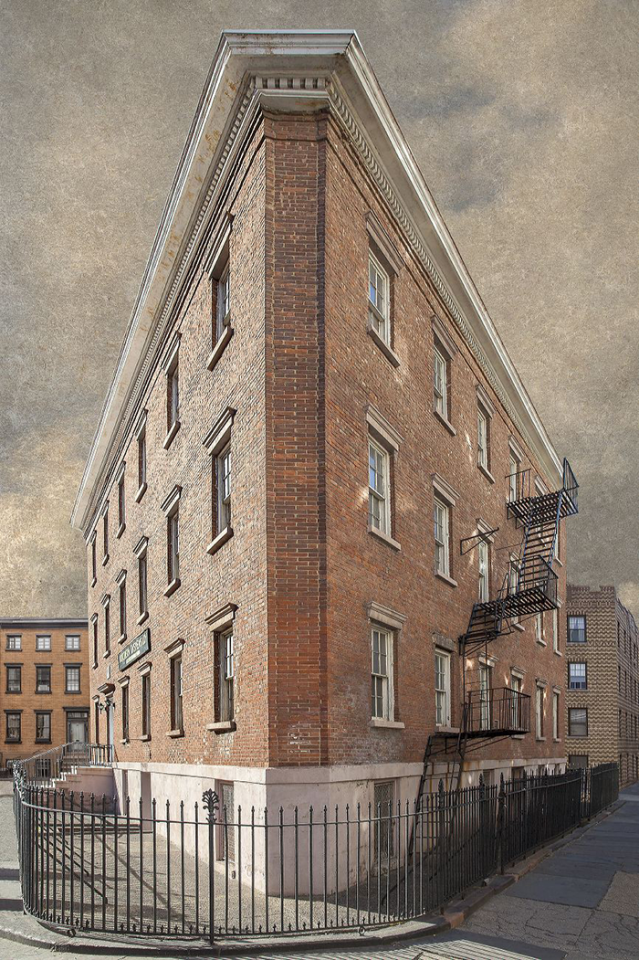 Northern Dispensary, 2013, color photograph.
Although Marc Yankus has been taking pictures of buildings since the late nineties, he doesn't regard him­self as an architectural photographer, and he doesn't shoot like one, either. Whereas architec­tural photographers use special lenses to eliminate perspective distortion—to make parallel lines look parallel—Yankus achieves this effect by digital means. That is all he will say about his methods. Solving the riddle of perspective was, in his words, "a necessity in the work"; maintaining the mystery of his process is important to the illusionary spirit of these images.
Among photographers of buildings, Yankus cites the German photographers Bernd and Hilla Becher as an influence on his work, with their imposing water towers, grain elevators, and silos. Other influences include M. C. Escher, de Chirico, and Robert Frank.
Yankus isolates his buildings, applying a sandy texture to the space around them so that the background recedes and fades. This mirrors his own experience of walking down a Manhattan street and having a building suddenly lean forward and "speak" to him. "Everything around it will just disappear, and it becomes a floating projection. I can feel it," he says of these moments. "I can feel the brick, I can feel the hardness and the corners of the building." When he gets this feeling, he takes a quick photo with his cell phone and notes the address. He'll then return at an hour of the day when the bricks are best illuminated. He prefers to shoot the east side of a street in the afternoon and the west side in the morning. He finds himself particularly drawn to 1920s architecture in the areas north and west of Herald Square and in the Flatiron District.
In most of his photographs, Yankus erases the people: "People distract from the structure, the monolith, the sculpture, the abstract." What's more, they date any image in which they appear. Yankus would rather unmoor the viewer in time. Yet in his new series, the abstract beauty of the facades is also always haunted by an unknowable human presence. A patched surface bears the zigzag bruises of ancient fire escapes or the trace of a hand­painted commercial sign or graffiti tag; icicle­shaped stains drip down from years of factory soot and industrial glues; small windows appear, as if at random, forcing us to wonder about the impossible rooms within.
—Charlotte Strick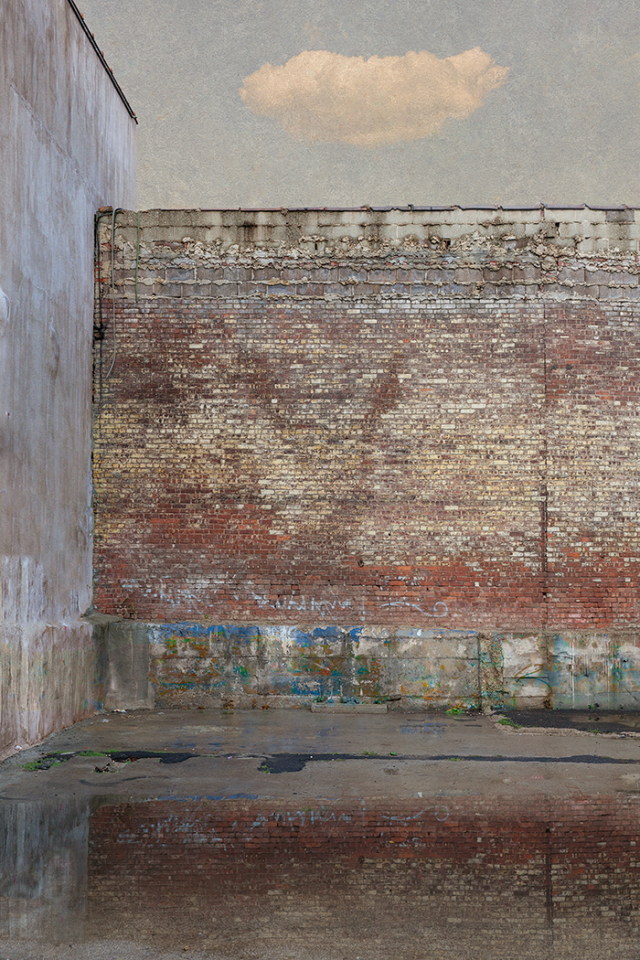 Empty Lot in the West Village, 2014, color photograph.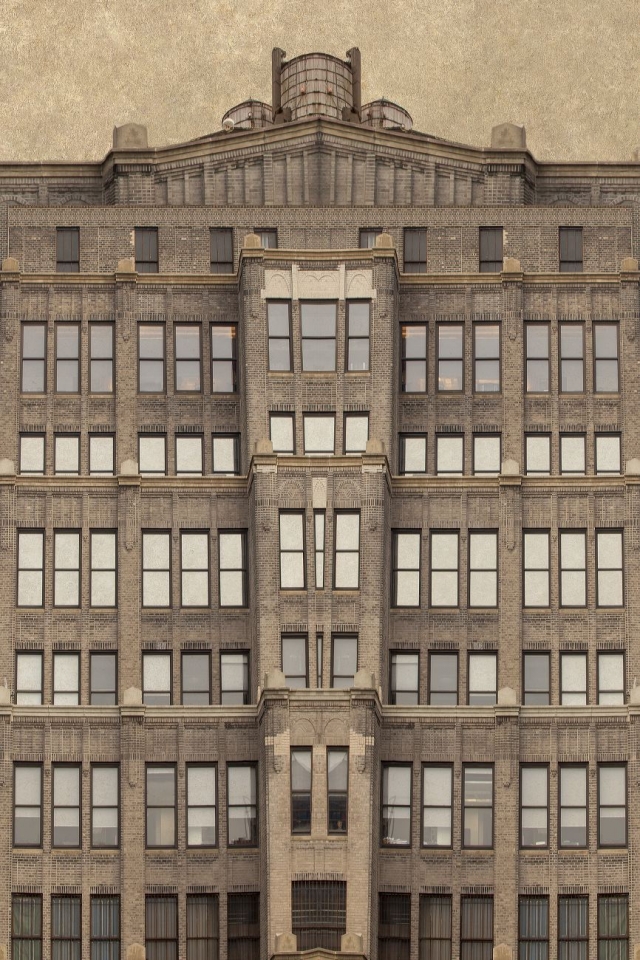 New York Berlin, 2013, color photograph.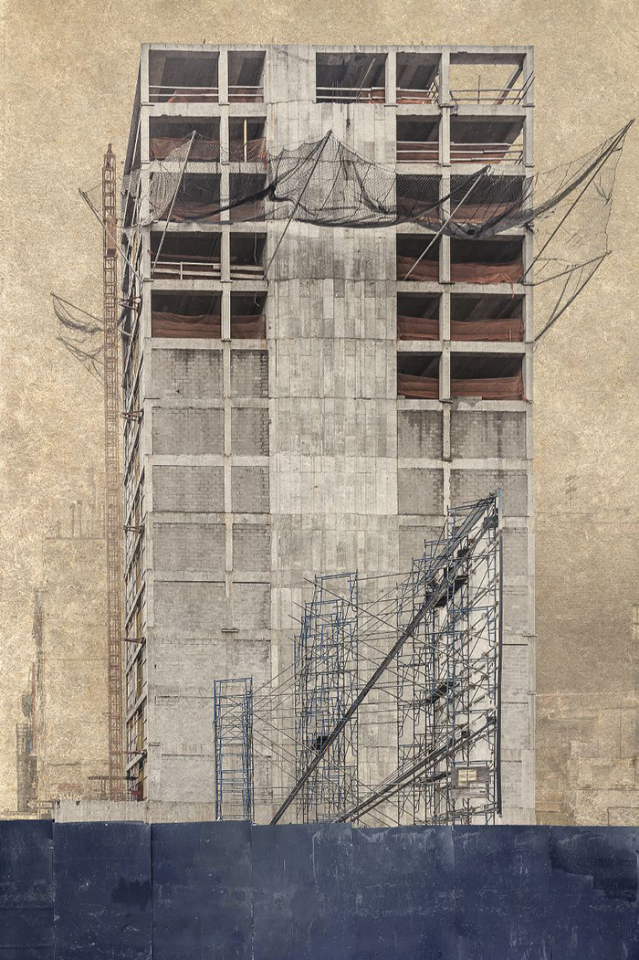 Building Under Construction, 2013, color photograph.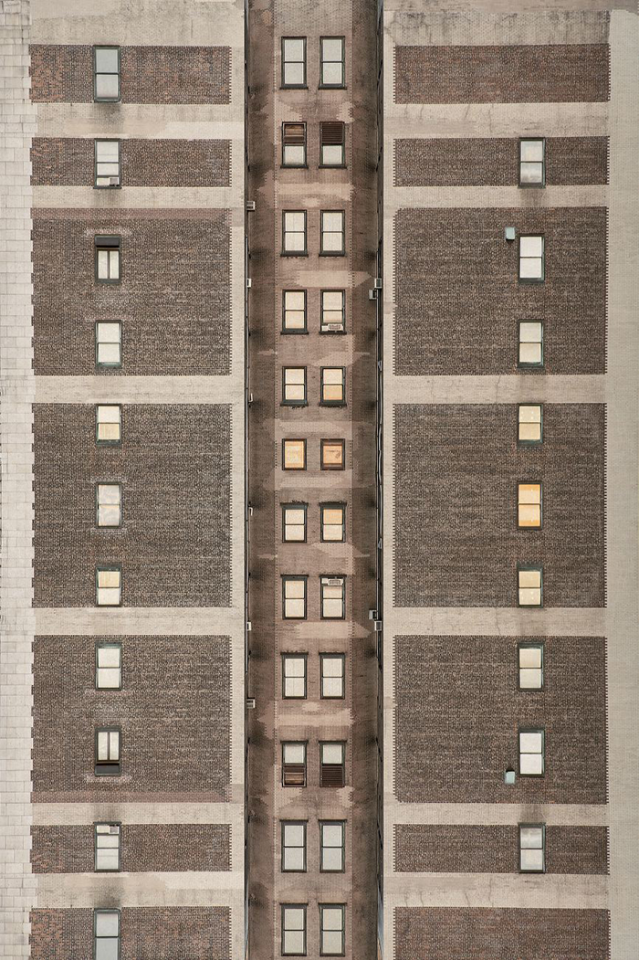 Panel Building, 2013, color photograph.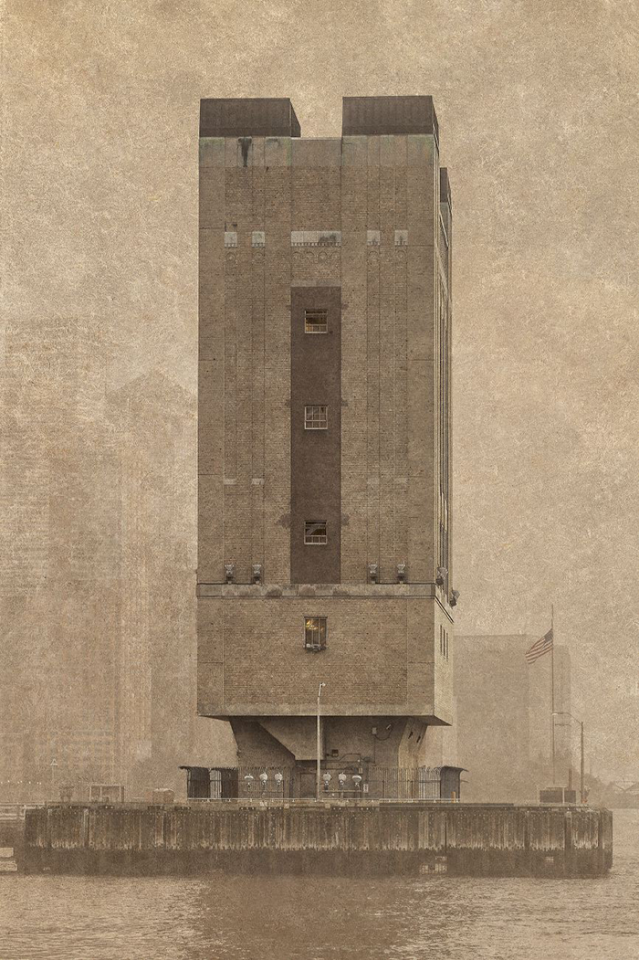 Holland Tunnel Tower, 2013, color photograph.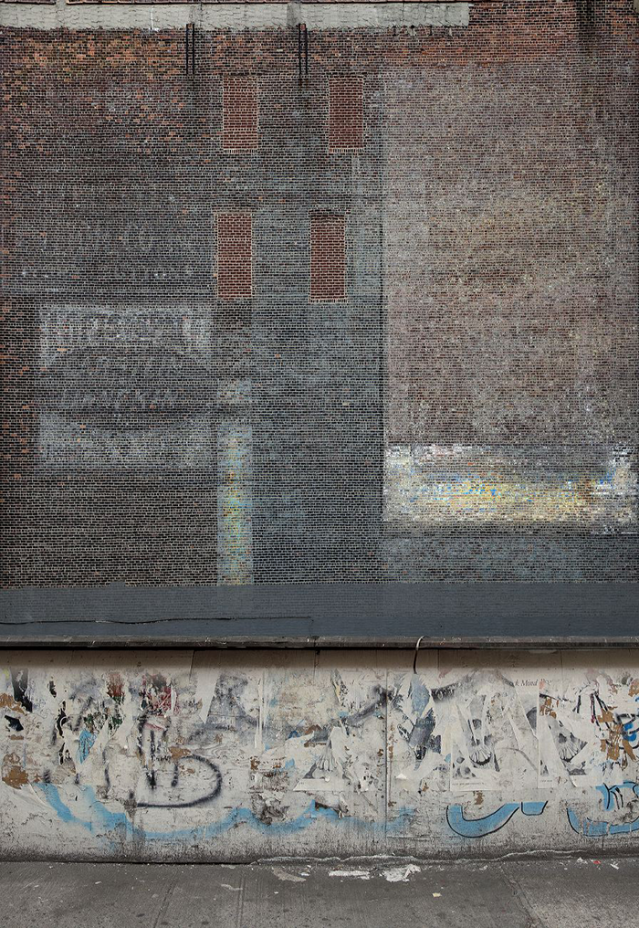 Loft Space, 2013, color photograph.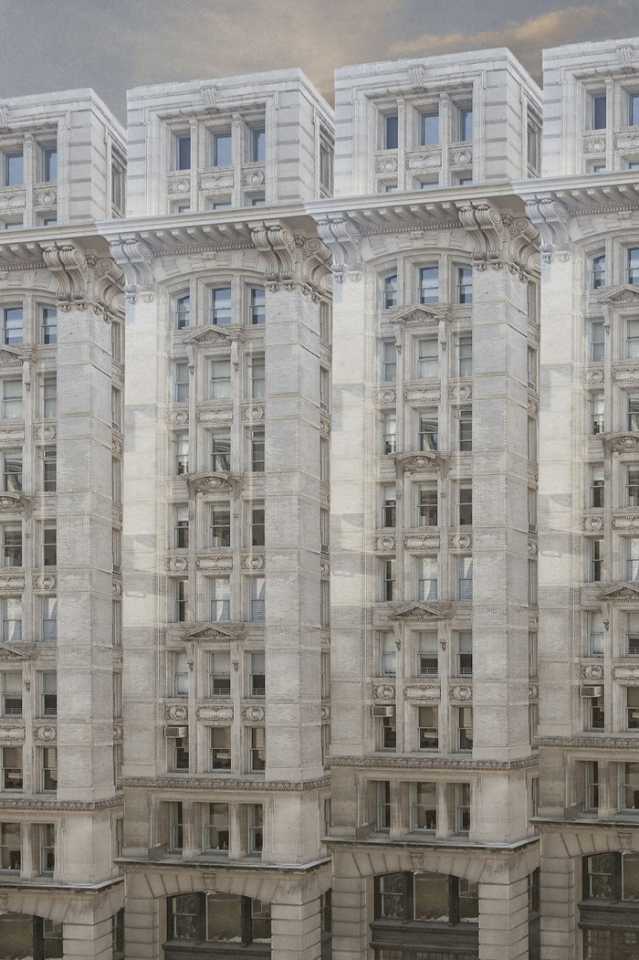 Row of White Buildings, 2013, color photograph.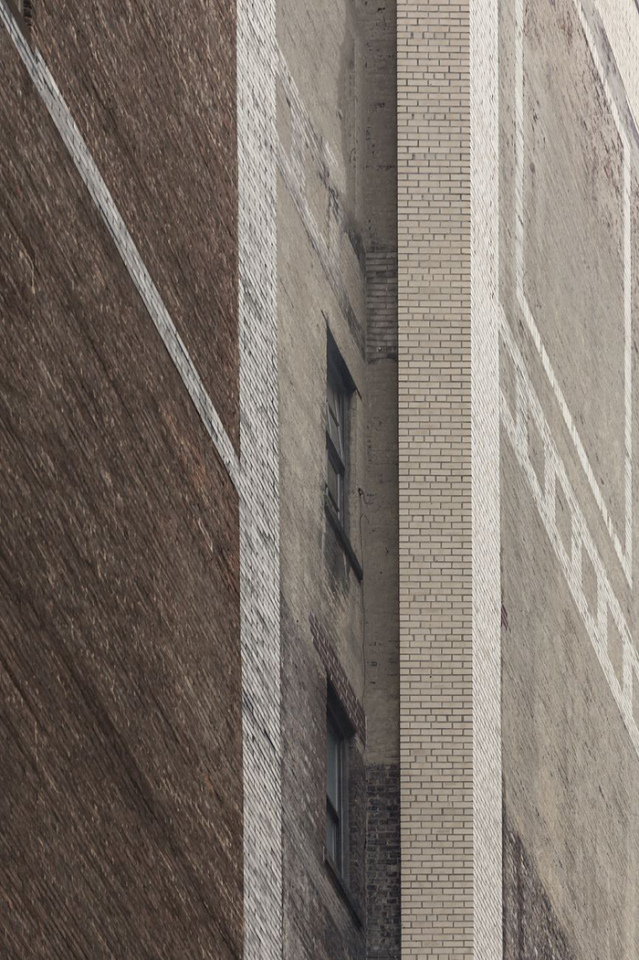 Rectangles and Bricks, 2013, color photograph.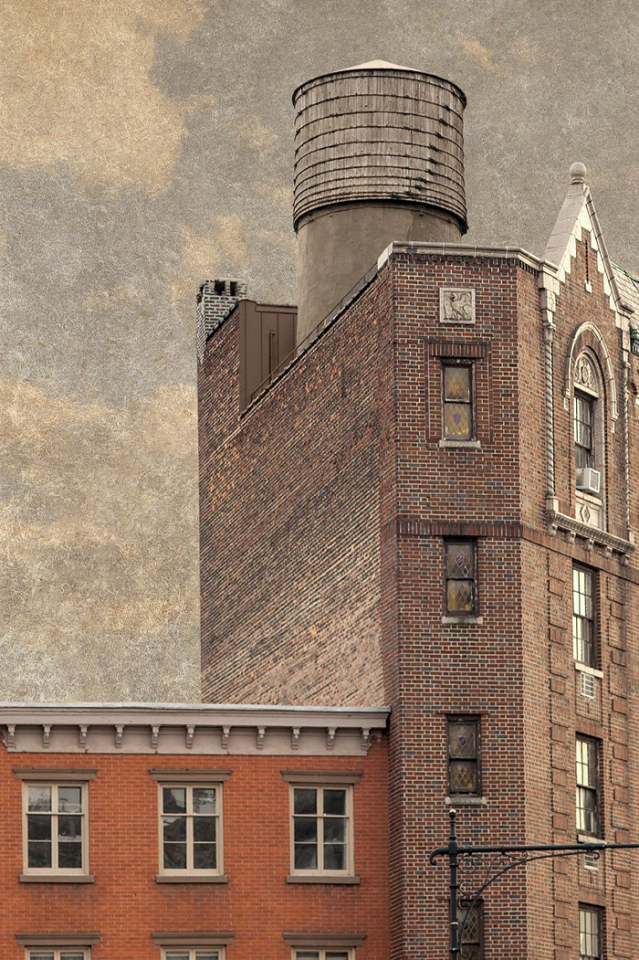 Perry and Seventh Streets, 2013, color photograph.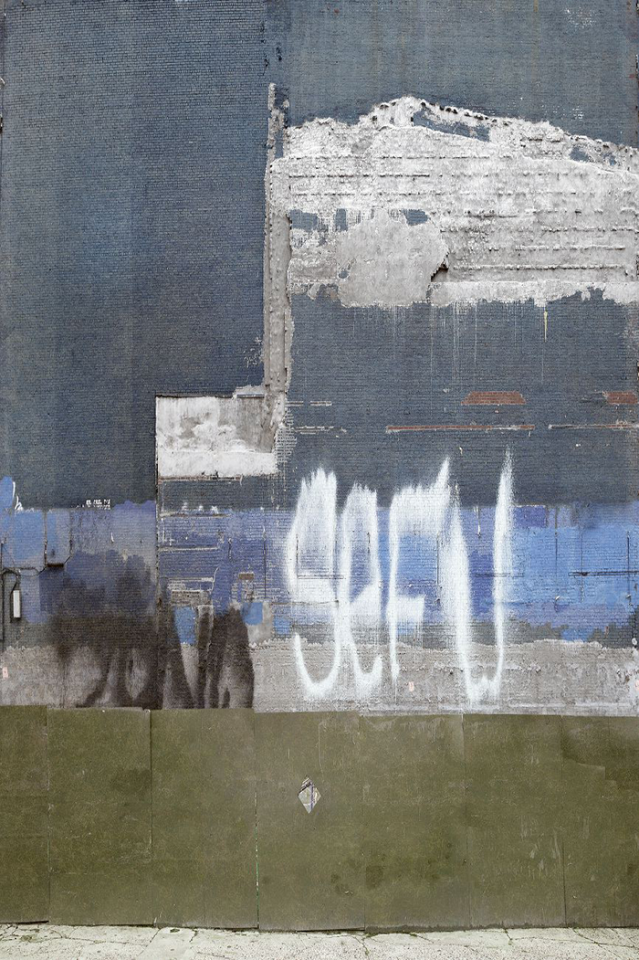 Post No Bills, 2013, color photograph.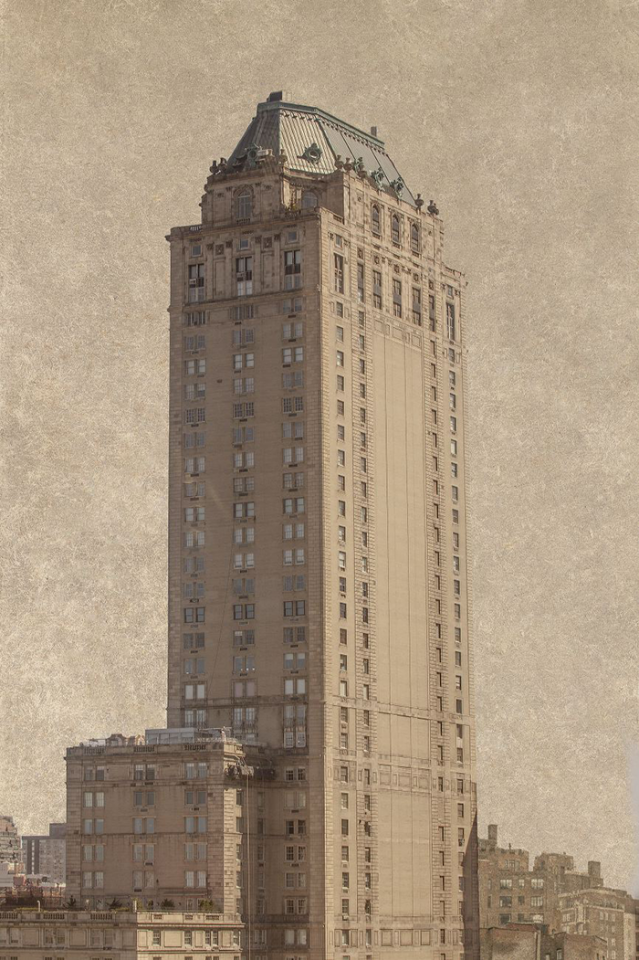 Pierre Hotel, 2013, color photograph.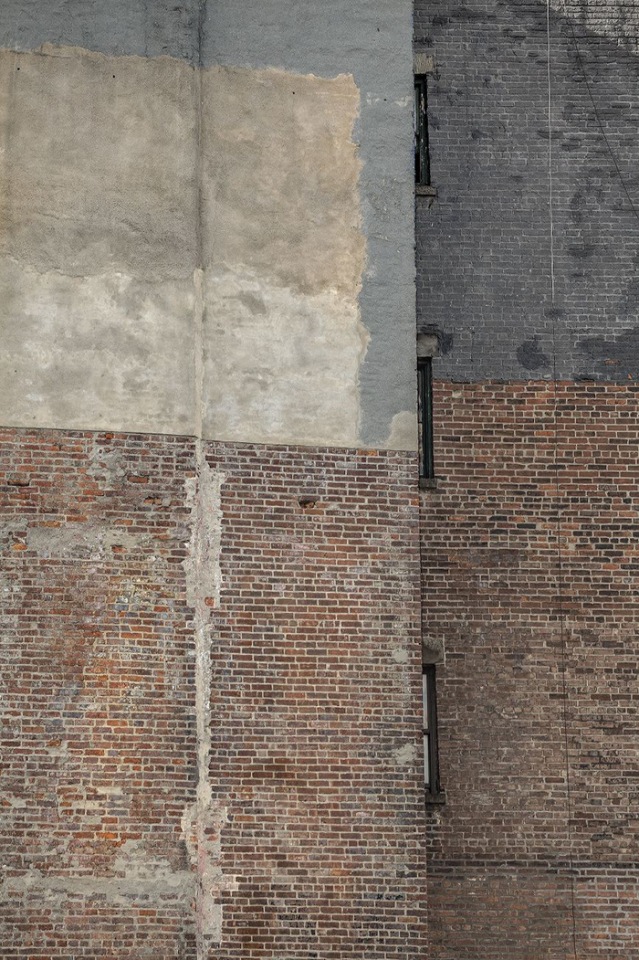 Sheridan Square Wall, 2013, color photograph.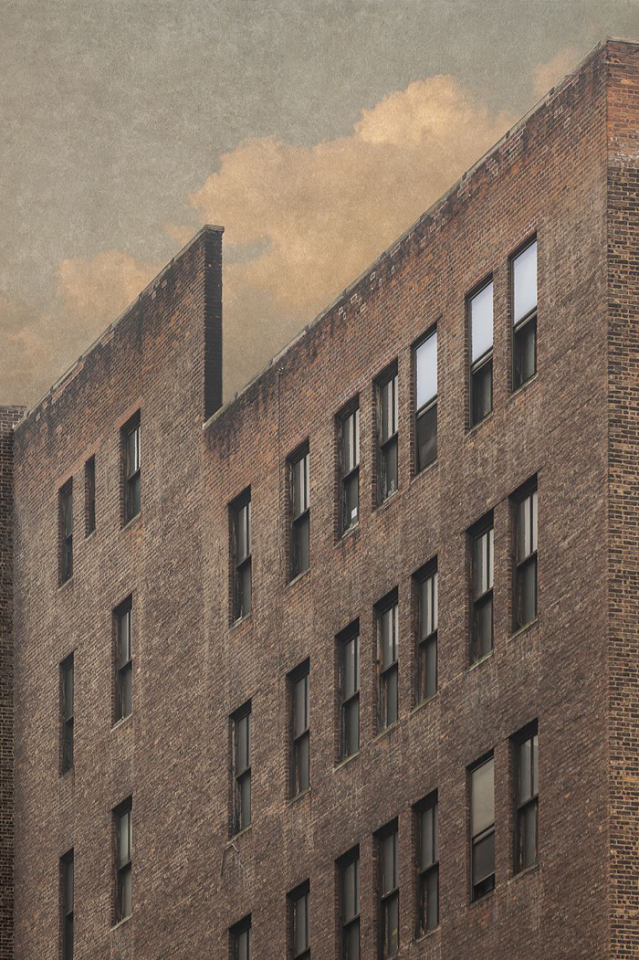 Slanted, 2013, color photograph.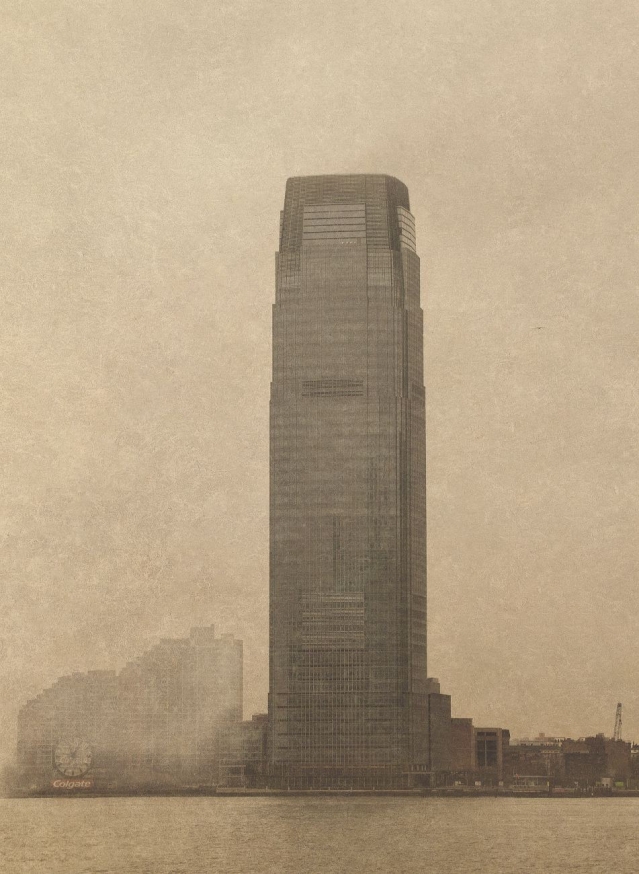 Goldman Sachs, 2013, color photograph.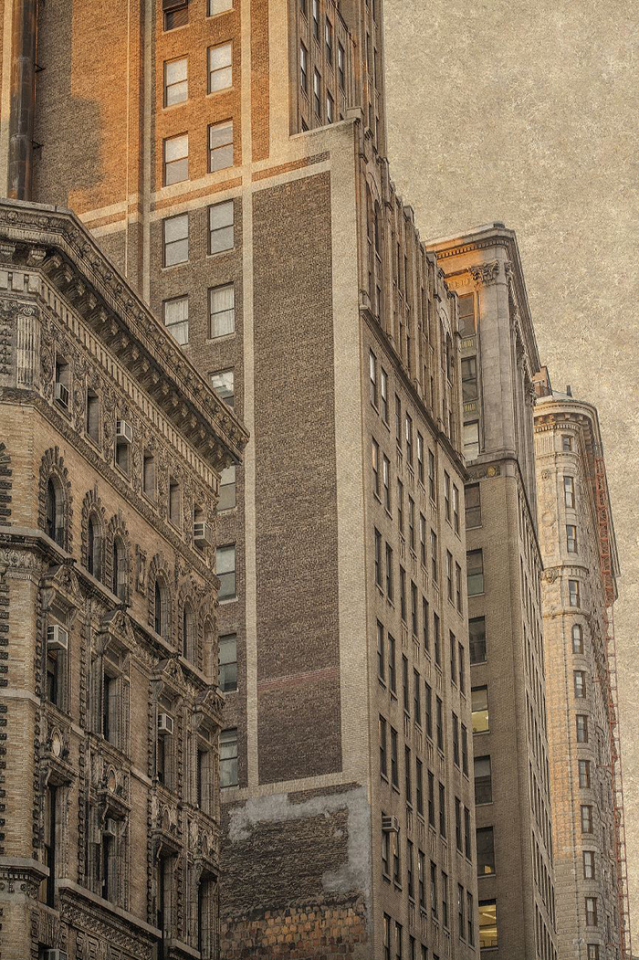 Flatiron Area, 2013, color photograph.