Craig Morgan Teicher
Issue 170, Summer 2004
Roadkill
It was not unlike a raccoon
when I found it by the highway.
Clearly it was special,
a specimen, unfortunately dead, of a new animal.
The slaughter of such a creature
was incommensurable injusti…
Want to keep reading?
Sign in—or sign up for a free trial…
Free Trial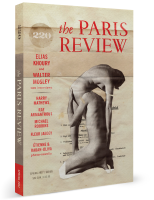 …or get your subscription now!
Subscribe