Yannis Ritsos
Issue 115, Summer 1990
Achilles After Dying
He was very tired—who cared about glory any longer? Enough was enough.
He had come to know enemies and friends—purported friends:
behind all the admiration and love they hid their self-interest,
their own suspicious dreams, those cunning innocents.
Want to keep reading?
Sign in—or sign up for a free trial…
Free Trial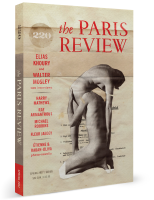 …or get your subscription now!
Subscribe