Leonard Michaels
Issue 184, Spring 2008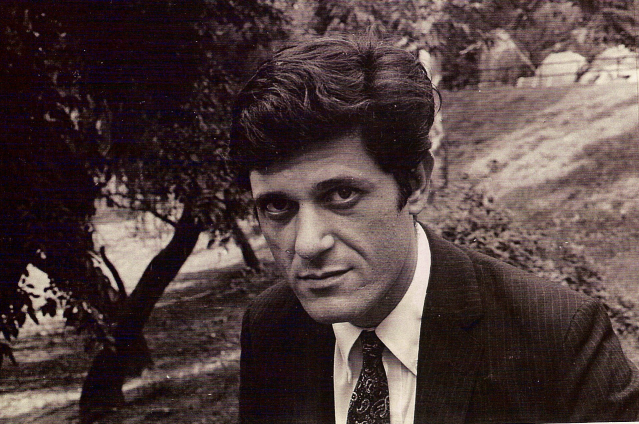 Michaels as a graduate student at the University of Michigan.
INTERVIEWER
When your stories began to appear, a lot of reviewers took you to be a typical citizen of the sixties.
MICHAELS
The truth is that I've never felt I was part of any era or had any conscious relationship to what was in the air. Compared to my friends, I was very uninterested in Kennedy and his circle. When Bob Dylan was big, I preferred the Coasters.
I've never gotten with it. I lack a sensibility that quivers at change in the cultural atmosphere. I still listen to Miles Davis and Tito Puente and hang out in Latin clubs, especially Cesar's Latin Palace in San Francisco. Cachao, the bassist who invented the mambo, seems to me as significant an artist as Picasso. Considering the emphasis on sound these days, maybe more significant. Anyway, I listened for forms, not oracles. Sometime in the sixties a lot of people began listening to popular musicians for the meaning of life.
In the old great days of the Palladium and Birdland, I'd move between the clubs. I'd hear Puente and watch the Mambo Aces, then hustle fifty feet down Broadway to catch Erroll Garner and Sarah Vaughan. They were my idea of counterculture. Unacknowledged national treasures. An artist like Tito Puente should get a congressional medal.
INTERVIEWER
Have you ever carried a banner? Literally, I mean.
MICHAELS
I carried a placard once outside the courthouse in San Francisco during the House Un-American Activities Committee witch hunt in 1960. A friend, a woman named Donna, had been beaten up by the cops while trying to get into the courthouse to witness the hearings. When Donna got beaten up, I felt obligated to have the same experience. This sort of allegiance changed after my sons, Ethan and Jesse, were born. Everything changed for me then. Conservative politics is built into biology, as Burke has suggested, whether you like it or not.
INTERVIEWER
In his Paris Review interview, Faulkner said, "If a writer has to rob his mother, he will not hesitate; the 'Ode on a Grecian Urn' is worth any number of old ladies."
MICHAELS
Would he say the same about little girls? He sounds like a moral midget having a tizzy.
INTERVIEWER
Were you part of the antiwar movement in the Bay Area?
MICHAELS
I was photographed, with hundreds of others, marching or standing around in the street, disapproving of the war. But the mood of the time seemed to become one of weird exhilaration—all wrong, inappropriate to the reality at hand. There were planes flying over Berkeley to Hamilton Air Force Base with the bodies of dead American kids inside. In the streets, college students were raving about love and flowers and drugs. When Cambodia was invaded, they liberated the toilets on campus and started calling professors by their first names. I knew a few students who went underground, at extreme personal sacrifice, but too much of what I saw was weird, self-indulgent exhilaration. Some of it, I suppose, was provoked by CIA drug peddlers.
I did wonder sometimes if the spirit of those years wasn't in the blackly comic elements of my own writing. If so, I consoled myself with the idea that I had invented it before the war.
INTERVIEWER
For an unpolitical man, you've chosen to live your life in one of the most intensely ideologized towns on earth. Berkeley is a place where choosing a supermarket is a political statement.
MICHAELS
I shop at Safeway.
INTERVIEWER
Why did you wait so long to make use of Berkeley as a background for fiction? Except incidentally, in short sketches, it wasn't until The Men's Club, almost twenty years after you first lived here, that you did.
MICHAELS
I thought it was already so literary that to write about it would be a second-order performance. For example, at the end of The Men's Club, the wife returns home and finds it a shambles. She has a confrontation with her husband, witnessed by the other men—
INTERVIEWER
And she bonks him over the head with a black iron pot, and he says, "I feel you're feeling anger."
MICHAELS
The whole scene is a record of Berkeley talk, but some people have referred to it as a comic extravaganza. It's merely accurate.
INTERVIEWER
The prose in The Men's Club is so bare and unadorned compared to the stories, particularly those in I Would Have Saved Them If I Could. Was it a strain, writing in a plain style?
MICHAELS
The difficulty of writing in a plain style was how easy it was. Until then, I'd worked very hard revising my prose toward the sound I wanted, and I'd been exceedingly conscious of the musical elements—repetition, the rhythm of paragraphs, etcetera.
INTERVIEWER
Are you really saying you threw all that over when you decided to write a novel?
MICHAELS
No, I suppose I was trying for a less high-pressured surface, more like talk, where every word isn't alive to every other. Some of the one-paragraph stories I wrote before the novel took weeks of revision. I'd go mad with concern over semicolons. Conjunctions ruined my sleep. I wanted no needless sound in my sentences. I hated to use adverbs because of the "ly" endings. They seemed like sloopy trailers. They made the sense mushy and weak and artificial. I didn't want to mean anything beyond what could inhere in the particular limited aural sensation. Idea and sound had to be exactly the same length, or the same density, as if a word could be flesh. That used to be my idea of real writing. Sculptural.
Want to keep reading?
Sign in—or sign up for a free trial…
Free Trial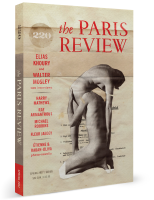 …or get your subscription now!
Subscribe