Interviewed by Daniel Hall
Issue 163, Fall 2002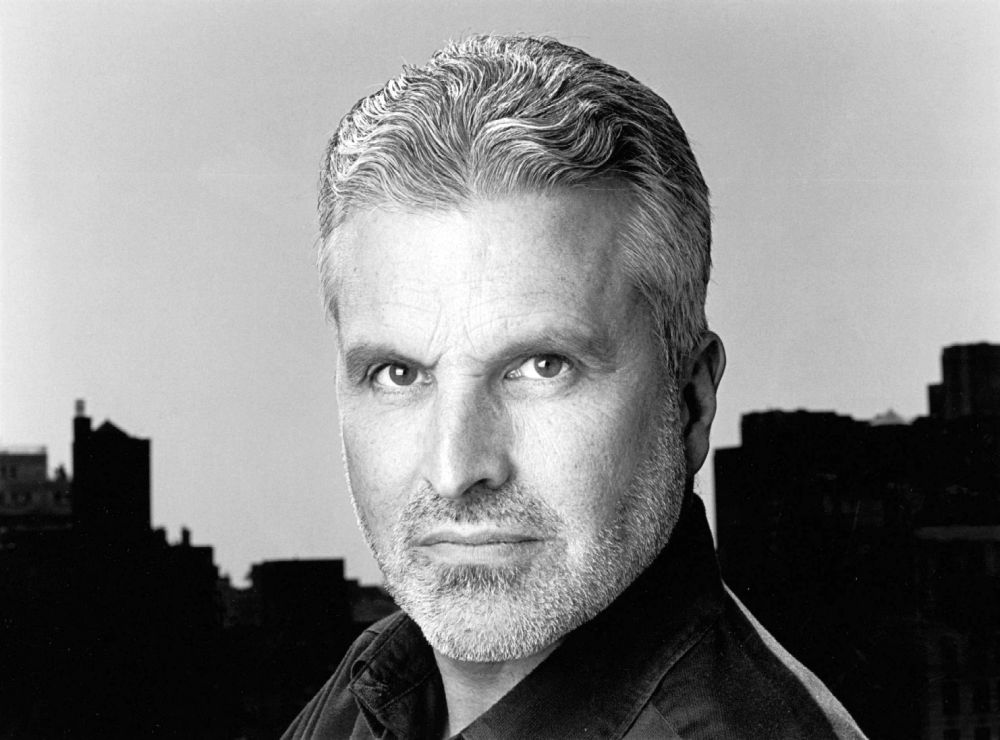 J. D. McClatchy has published five volumes of poetry in the course of some twenty years, a rate that might seem unexceptional until you consider the other projects that have consumed him throughout his writing life. He has also published two collections of essays, edited six anthologies of poetry and some two dozen other books, written five opera libretti in collaboration with leading composers, all in addition to his duties as editor of The Yale Review, a chancellor of The Academy of American Poets, and a popular teacher at Yale, Johns Hopkins, Columbia, and UCLA. While this industry suggests an almost pathological workaholism, he is in fact relaxed and charming company, with a wicked sense of humor and a winning way in the kitchen. His salt-and-pepper beard, trimmed to a neat stubble—imagine a grizzled Robert Donat—and his close-cropped gray hair are in sharp contrast to his youthful energy and curiosity. (For the record, he turned fifty-seven in August.)
His poems, whether free verse or formal, are conspicuously fashioned, built up slowly, a thousand decisions made one at a time. They veer in an unnerving way from the disturbing to the hilarious, and finally offer little consolation beyond a clear-eyed, astringent wisdom. His love of the classics is evident both in his translations—he has published versions of Ovid and Horace—and in the rigorous use he makes of the past in his own poems: what Frost called "the old-fashioned way to be new." These qualities are especially evident in his latest collection, Hazmat, which consists entirely of poems with one-word, two-syllable titles. Each is concerned with hazardous material of one sort or another, but the subjects and settings range through history and around the globe. The consummate attention to detail, though, is unmistakable.
Our interview was conducted last year over a period of several months, partly in his home in Stonington, Connecticut, and the rest by e-mail. However, his two voices, the spoken and the written, are remarkably similar—ironic, urbane, whip-smart—and in editing the interview I have sometimes found it difficult to remember which was which. His house is a modest, two-story Federal-style clapboard that stands cheek by jowl with its neighbors. Inside, even the clutter is neat: furniture and other objects have been placed so carefully that the rooms feel almost austere, though in fact they are overflowing with books, many of which—Cole Porter sandwiched between Piero della Francesca and William Blake—are neatly stacked on tables, chairs, and even the floor. At one end of the living room is an oak table covered with framed photographs of friends and still more books; at the other, the mantel above the fireplace is lined with obelisks, bronze figurines, and a Cambodian head of the Buddha. Hung on the walls are a Fairfield Porter, a large Chinese ancestor portrait, an embroidered image of Ceres; in the dining room there are ranks of Japanese prints and an assortment of cloisonné tea caddies. There are curiosities throughout the house, including a few dangerous-looking insects mounted under glass, Byzantine coins, fossils, an antique map of Stonington, a cameo of Goethe, a gigantic geranium blocking the narrow stairway at the back of the house. As with the poems, you have the strong sense of an idiosyncratic sensibility at work. He and his boyfriend, the book designer and novelist Chip Kidd, spend weekends and a good part of the summer here.
We met for the interview in his study, which sits in a corner of the tiny backyard, and is connected to the house by a pergola thickly entwined with wisteria. The garden, small but lush, is planted mostly with blue flowers and is lovingly maintained. If Stonington provides a haven from his other life in New York, where he has an apartment at the border of Little Italy and Chinatown, the study is a haven from even the low-key distractions of village life. The room is brightly lit and comfortable: a fat jade plant squats in one window; bookshelves line the walls, and the overflow is piled high on a Jacobean oak table; a computer and an IBM Selectric sit on the large, L-shaped desk. There is a small sofa and a few chairs in one corner, where we sat for the interview.
INTERVIEWER
You have a new book just out.
J. D. McCLATCHY
Yes. It's called Hazmat—the abbreviation, of course, for hazardous material, a label that's usually found in red letters on the sides of suspicious canisters. The manuscript for the book had carried that title for a couple of years, and I thought it an intriguingly unusual term. Then, after September 11, the word was everywhere. I considered changing the title, but thought finally that the book has an integrity I didn't want events to disrupt.
INTERVIEWER
There's even a poem in the book called "Jihad." You must admit, Hazmat seems more topical than you may have intended.
McCLATCHY
Odd that you should mention that poem. Not long after September 11, the manuscript of "Jihad" came to the attention of the op-ed folks at The New York Times. They asked if they could print the poem, and it was rushed into type. It's peculiar enough for the Times to print any poem at all, but three sonnets about a suicide bomber? Then, late the night before it was to appear, I got a call and was told that the editorial board had wrangled over the poem, and at the last minute decided not to run it. When I asked why, I was told they feared it might offend the Palestinians. I burst out laughing.
I've been writing poems about the paradoxes of Arab culture and about the struggle in the Middle East for, oh, twenty years. And politically, I'm in favor of the Palestinian cause. But poems aren't platforms. It's the psychology of terrorism that fascinates me, not its causes. A poet—as distinct from other, perhaps more persuasive, kinds of writers—can only unstitch the weave of tangled threads. Poems are meant to complicate our sense of things, not pamper them. In "Jihad," I wanted to look at things not from the victims' side or the dazed teenage bomber's, but, as it were, from as remote a point of view as scripture's.
INTERVIEWER
No one reading your first book of poems, Scenes from Another Life, could have predicted Hazmat (or even the strong Ten Commandments that preceded it). It strikes me that among your various careers—poet, critic, editor, librettist—only the first seems to have entailed real difficulty getting off the ground. Were you held back somehow, or does it just seem that way?
McCLATCHY
Yes, I suppose it did take me longer to clear my throat as a poet. Perhaps that's because, by comparison, it's the more difficult role and played for higher stakes. Still, I was stymied by a wrong idea I had of my task, based in part on my studies and in part on my anxieties. I thought poetry was merely language. I thought that poems don't mean; they be. I thought that a suitably snazzy poetic diction and a complicated syntax would somehow conjure the poem's occasion. It took a while to realize that life does that. And at the start, I never thought of taking the Proustian look backwards toward childhood's sweaty sheets and adolescence's nightsoil. I was trying instead for . . . for what? A weary sophistication? A haughty symboliste perch? The revolving disco ball of Stevensian abstraction? In any case, I was writing to show off what I knew—a sure sign of uncertainty, no? "Held back" is your phrase. Held back by what I knew, inhibited by my education? Or by what I thought it best to appear to be doing, a form of moral cowardice? Someone said once that an author ought to be fondest of two books, the one he's at work on at the moment and the first one he ever published. I don't share that sort of sentimentality.
INTERVIEWER
Do any of the poems in that first book still please you?
McCLATCHY
The last poem in the book to be written was "The Tears of the Pilgrims." It drew on episodes from a summer recently spent in the Pyrenees, and is the book's longest, loosest poem. To the extent that it resembles the kind of theme-and-variations format I came to prefer for many stronger poems, I have a tepid respect for it.
INTERVIEWER
What about this format—a long poem in smallish sections, an anthology of little poems slowly accumulating around a theme? The most accomplished example might be "Fog Tropes," where it suits the subject so perfectly. Is it based on a musical model? Or maybe Auden's The Sea and the Mirror?
McCLATCHY
I wish I could claim anything so grand as an Auden for a model, but actually your term anthology is closer to the mark, if you keep in mind one of those little gift books of poems about gardens or birds . . . very different sorts of poems all centered on a single motif. I suppose it comes down to—or rather, arises from—the force of form itself. Any one form—sonnet or haiku—gives such a radically new perspective on one's theme that a suite of these seems closer to the second thoughts or mixed emotions one has about any poem's subject. I prefer too the accumulation of clarity. William James says somewhere that ideas become true, that truth happens to an idea. It's always seemed to me that, in the same way, meanings occur to a poem. Those meanings shift and shimmer, work at one time and are later irrelevant. So my theme-and-variations poems are an enactment of that process. No poem should be an urn to contain a meaning, but a net to catch what meanings float through the day, or float up from between the lines.
INTERVIEWER
That's a rather watery definition.
McCLATCHY
Then let me navigate towards a better sense of things. I'm driven by a formal imperative. It's like adoring the open sea, the clash of elemental forces, the overpowering scale of water and sky, the sleek majesty of sloops, the billow of sail and pull of line—and wanting both to study and pay homage to it all by building a model of a favorite boat—and then deciding to do it inside a bottle.
INTERVIEWER
One sonnet-length section of "The Tears of the Pilgrims" eerily anticipates "Fog Tropes": "Overlapping jadeite scrolls of fog . . . . They couldn't have understood until now." I would guess that when you were writing the first book you were still in a sense putting your life together; in "Fog Tropes," on the other hand, you're watching the world slowly dissolve, through the eyes of—isn't it?—your friend David Kalstone.
McCLATCHY
Or—the cynic in me would add—it may just be that I wrote about fog as an emblem of my own confusion over what I was up to. Something to duck behind. Your formulation of the difference between those two poems is much more elegant than I have any reason to claim, but I'd be happy to borrow it. And you're right as well about the last section of "Fog Tropes." It is about my friend David Kalstone, whose dying days I attended. But "dissolution," at least according to some wisdoms, is a form of discovery. The poem's own term is "unknowing." Learning how to unknow something or how to unlove someone . . . these flapping reels running in reverse have always fascinated me.
INTERVIEWER
Speaking of literary and musical models: how did you come by your love for those two arts in particular? Were they part of family life? Or did you discover them on your own?
McCLATCHY
I didn't come from a literary family at all. Oh, there was a library in the house, stocked with unread sets of Dickens and Thackeray, and popular novels by the likes of Taylor Caldwell and James Gould Cozzens. If my parents never read to me or pointed me towards the classics, they always encouraged my passion for spending time in libraries and bookstores, which I began doing even as a child. And maybe reading is like sex—best discovered on one's own. Music, on the other hand, was a family affair. My grandmother had seats in the center balcony box at the Academy of Music for the Friday afternoon subscription series of the Philadelphia Orchestra, and even as a boy I was often taken out of school in order to accompany her. By the time I was ten, and felt my sleeve tugged to leave midconcert—there was a Mahler symphony afoot and my grandmother was bored—I insisted on staying. The sound of that orchestra literally thrilled me. And before long, I had my own record player in my bedroom and was furiously conducting Siegfried's Rhine Journey or Romeo and Juliet in front of the closet's full-length mirror.
INTERVIEWER
What about popular music—Tin Pan Alley, jazz, rock? What sort of power does it have over you, if any?
McCLATCHY
I'd have to make a distinction between what I heard and what I listened to. I have an ear for music and remember almost everything I hear, so popular music has always been in the back of my head. Growing up, I loved to listen to my parents' recordings of Glenn Miller and Tommy Dorsey, and to this day I know every note, every word of all the old standards, "Moonlight Cocktail" and "Elmer's Tune" and the rest. The same with Broadway musicals. I knew them all. My parents loved them, too, and took me to New York for, say, The Music Man or The Sound of Music. And in those days, Philadelphia was a try-out town, so my high-school years were spent going to show after show. I still know by heart tunes both familiar and obscure, but the musical is an art form that's largely extinct now—with the brilliant exception of Stephen Sondheim, whose work I admire to no end.
INTERVIEWER
And what about folk music?
McCLATCHY
By the time I was struggling into my teenage years, groups like the Kingston Trio were a hit, though the subsequent folk revival left me cold. The nasally whine of a Dylan, the dulling clarity of a Baez—all I wanted to do was throw a cloth over their cages. But the slushy, genial songs of earlier teen idols like Frankie Avalon, Bobby Rydell, Teresa Brewer, Dion and the Belmonts, the Platters—I knew all of that, mostly as background schmaltz. By the time I started at college the Beatles had burst on the scene, and eventually I even bought my first album of pop music, Sgt. Pepper's. But that was about it. From the start I adored Ella Fitzgerald, and had her albums. A cool virtuosity has always appealed to me—hers or Art Tatum's or Bill Evans's. I wish I knew more about jazz, which is the greatest American art form, but I don't. I still have an instinctive curiosity, though, and four or five times a year I'll buy the new Radiohead or Nusrat Fateh Ali Khan's greatest hits. But in general, it was rock music . . . Well, that's when I pretty much signed off. The first electric guitar, the pounding rhythm that banished melody, the indecipherable lyrics, the mindless repetition, the preening . . . it was as off-putting as the first time one heard "Kumbayah" in church. Oh, I listened to Diana Ross or Donna Summer, but that was only because in the seventies I was in discos to get drunk and laid. Once back home, with last night's trick safely out the door, I'd put Thaïs on the stereo and sink back into the pillows with a smile.
INTERVIEWER
How conscious were you of the social implications of the choice between popular and classical music? That is, when you write of your earliest sexual experiences, the object of your affections—camp counselor Red, or a classmate's horny older brother—usually seems to be a regular guy, with you cast in the role of—forgive me—the sissy.
McCLATCHY
In those poems, I think of myself as more the mooncalf than the sissy, but then they're fictions—the feelings, not the facts—and meant to evoke a sorry innocence rather than a sexual type. In any case, despite the image others may have of a Franklin Pangborn dusting off his seat at Carnegie Hall, I never for a moment thought of listening to classical music as sissified. Even as a youngster I thought of conductors and soloists in the heroic manner other boys may have thought of major league sluggers. But speaking of pigeonholes, the sissy thinks of himself as apart, while I thought of myself as . . . What? Above? In any case, I had a cushioned ride up, and whatever snickers went unheard behind my back, I was tolerated, unmenaced by bullies or geeks. First, I had the good fortune of having few neighborhood friends, most of them girls, and of attending all-male Jesuit schools where intellectual aplomb was encouraged. The pudgy chess wizard was as famous in those corridors as the starting quarterback. I ran the literary magazine and starred in the senior play, was in a special class devoted to Greek and Latin, liked by the smart boys who bored me, ignored by the—what did you call them, "regular guys"?—whom I most longed for and despised. Second, I was blessed with parents who had the good sense to screen out what facts they must have feared would turn out to be unpleasant. In turn, I obliged family decorum by a hapless incuriosity—my so-called formative years confined to a few furtive, unfulfilled encounters, but mostly to mild private fantasies and handmade sex. In public, at home and in school, I didn't rock the boat. Why bother? Better to lean back in the punt and be poled along the Cam by the imaginary depraved blond aristocratic scamp.
INTERVIEWER
By the way, have you ever been a sports fan yourself?
McCLATCHY
As a kid, I just adored baseball—not playing it, but watching it. I was raised to be a Phillies fan, but can even remember being taken to games of the Philadelphia Athletics. Mostly, I went with my father to Phillies games, and thrilled to them—to the likes of Robin Roberts and Curt Simmons. I remember Ted Kluzewski's upper arms, and Richie Ashburn's blond hair. But my most vivid memory is of being taken by my father to Yankee Stadium for a World Series game—the Yanks and the Braves—the immortal Warren Spahn! My head's still filled with the stars, chaws in their cheeks, of those days, but I haven't followed it all for years. Well, that's not true. Because I admire virtuosity, I do follow the Yankees, but at a distance, in the newspaper, over a fellow straphanger's shoulder.
As a teenager, I loved to shoot and owned a rifle. The sweet-and-sour smell of oil and smoke, the gunmetal's iridescent blues, the target's wounded circumferences . . . Then, in my twenties, I followed bullfighting intensely, in person and on TV. I was drawn by the gaudiness, by the lumbering menace, the mythic ritual of death destroyed—all so appealing to the Catholic sensibility I never lost even after its dogma had been jettisoned. I suppose both the firing range and the corrida are themselves theaters in which are enacted dramas of power and precision—the qualities I came to prefer in poems.
But playing sports? Well, I've always been happier in the locker room than on the playing field . . . and that puts a different spin on "sports," doesn't it? The idea of competition appeals to me. But focusing on a ball? All that gear, the injuries, the forced bravado and bonding, the cheerleaders, the lust for statistics . . . not for me, I fear. My parents were champion golfers, and early on pushed me toward the links. I had a natural swing, and might have been a good golfer. But, as you'd expect, I resisted their kind shove, and decided to try tennis—for which I had no aptitude whatever—and failed, as I had at chess. I've already said how thankful I remain that I went to schools where one didn't have to prove oneself with a kneecap injury. Nowadays, my favorite solitary sport is the morning's crossword puzzle, and my preferred contact sport—so much more grueling than football!—is gardening.
INTERVIEWER
In an essay, "Reading Pope," you say, "The older I get and the more I have read, the less do masterpieces appeal to me." You go on to claim that you prefer Vuillard to Michelangelo, which I assume is there for shock value. Equally hard to believe, though, is that you prefer Mendelssohn to Beethoven. I can imagine that you might be more likely to put on Mendelssohn in the house, but when you hear Beethoven in a concert hall—well, what happens? I mean, compared with what Beethoven did to you when you were a boy.
McCLATCHY
But I rarely go to concerts nowadays, and never to one featuring Beethoven! I don't even own a CD with a Beethoven symphony on it. But that has nothing to do with my boundless respect for Beethoven's genius. It has to do with the enjoyment of taste as distinct from the formation of taste. As a teenager, of course I had my Toscanini set of the symphonies and my Schnabel set of the sonatas (both of them so-so performances in wretched sound, but never mind—they were the high priests). It was crucial to learn everything, and the first score I ever bought, in fact, was that for Beethoven's "Archduke" trio. But gradually preferences emerge. I found myself listening more often to Brahms than to Beethoven. Why? A little later, when you were told you couldn't consider yourself sophisticated if you preferred Shostakovich to Schoenberg, I'd be under the sheets listening to the even more despised Tchaikovsky. Why? Where do these preferences come from? Partly it must be one's own temperament, and how certain works of art both appeal to and help shape a sensibility.
As a teenager I'd been sold on the idea of genius. While my friends pored over Superman, I was reading garish lives of the great artists and couldn't get enough of the overmuscled heroism, the gigantism of scale and form in Michelangelo's figures, or the earnest solemnity, the storm and stress of Beethoven's struggles—the noble rage, the deafness, the smashed pianos. That, as they say, is only a stage one goes through. Eventually I discovered that, say, Vuillard's overlapping panels of texture between which women, half-glimpsed in lamplight, bent over small tasks like darning or dreaming, appealed to some as yet ungrasped understanding of myself. Or that Mendelssohn's flickering romantic flame cupped in a crystal lamp of classicism corresponded to the economy of my own feelings—to a simultaneous yearning and restraint, a sense of passion and better still the memory of that passion.
Taste is the expression of the pleasure a person takes in his own inner perplexities and satisfactions. Which is why I can barely get through a day without listening for what echoes I can hear in Ravel's silvery labyrinths and Rachmaninoff's surging heaves. And why I'm enchanted by Britten, Mompou, Fauré, Chopin, Schumann, and Bach. I adore the Brahms chamber music, the Mozart piano concerti, and Tudor church music—along with Astor Piazzolla, Lou Harrison, G and S, and Bernard Herrmann. But the serious music lover would undoubtedly be horrified by my ready admission that I'm bored by Schubert's songs and (with the sublime exception of The Marriage of Figaro) by Mozart's operas too.
INTERVIEWER
Do the arts of music and poetry come together naturally for you in the writing of opera libretti? I can as easily imagine the enterprise spoiling them both for the duration of the project. And how does it work: does the music come first, or the words?
McCLATCHY
Writing poems is good training for a librettist, since anything written to be sung needs to be condensed, musical time being so slow when compared with spoken time. But in the end, poetry has very little to do with an effective libretto. That's because my job in the opera house is, above all, to write words that will evoke music from the composer. The words can be ornate or plain, startling or merely functional, but if they don't do their primary job they've failed. Beyond that, they can establish patterns of imagery, or characterize different voices, or make bold images for striking local effect. Still, their basic work is to create a sequence of syllables and stresses that appeals to the composer's instinct for a musical line—to manufacture, in other words, musical possibilities. An audience's very different feelings for Butterfly, say, or Elektra are created, first and last, by the music in and through which we come to see, to understand, and identify with them. The fact that, in any operatic collaboration, the words come first should alert the listener to the fact that it is the librettist, not the composer, who shapes the work. When I write libretti, I generally think in musical terms: how different registers of voices might combine and separate, how a scene might build from a solo to a trio, then expand to a giant chorus, only to return in the end to the single, isolated voice. That is the real drama in opera. Then, too, a librettist has to be aware of what music can do, how it can summon an atmosphere and color the mood of a character; then it's the wise librettist who knows when to step out of the way.
INTERVIEWER
Is the work at all pleasurable?
McCLATCHY
A good deal of it is quite tedious. One has to remember that opera is a poster art, and can't deal well with subtleties. So when I want to indulge an image or an idea, I must keep in mind that it has to be heard and understood when hurled out over a hundred instruments at full wail towards an overdressed audience fresh from two drinks and dinner. And one has to remember that the soprano's big aria in act two, where she finally reveals her heart, has to end on a broad vowel, preferably an A, so that she can sound the triumphant note without pinching her mouth. That sort of caution. And, after choosing a subject and drafting a scenario, after molding the acts and balancing the characters and voices, after everything is set, then there's the fine print. I mean those endless phone calls from the composer, which start, You have the word orange here, but I need a word that means orange and has three syllables with the accent on the third. Can you give me one right now? That volley can go on daily for months. And, of course, any collaboration is going to have its rough patches. The poet is complacently used to being alone with his typewriter. To make an opera, the writer has to deal with a strong-willed composer—and when their work together is finished, you have the stage director who, on an "inspired hunch," has decided to set your trembling, intricate melodrama in a neon leather bar near Rio but only after big cuts at crucial junctures, and the mezzo who complains she can't sing the word alibi in scene three because her F-sharp is wobbly, and the dozens of Job's comforters with suggestions . . . the wigmaker, a visiting reporter, the second clarinetist, your brother-in-law from Denver . . .
What you keep in mind is that some librettists have still managed to create works that continue to move and astonish. Hugo von Hofmannsthal is my idol in this regard, and of course there's Boito, Da Ponte, Romani, and Illica. By far the richest time for librettos is the twentieth century, when so many true novelists and poets, from Colette and Gertrude Stein and Bertolt Brecht to E. M. Forster and Wystan Auden, turned their hands to opera.
INTERVIEWER
How much did Auden's example inspire you to try your hand at it?
McCLATCHY
In fact, it turned to me. One day in April of 1987, my telephone rang and the voice said, You wouldn't know me but I write music. My name is William Schuman. I sputtered that of course I knew his work and was flattered to be speaking with him. It turned out he'd been commissioned by the Glimmerglass Opera in Cooperstown to write a new curtain-raiser to go with his 1953 one-act opera The Mighty Casey, a perennial favorite in that baseball town. He had first asked Richard Wilbur to collaborate with him (they'd recently done a cantata together), but Wilbur was too busy and had suggested my name. Bill Schuman had already picked the piece he wanted adapted, a short story by Roald Dahl called "Taste," which I next read, dismayed by its one-dimensional slickness. I wrote to Dahl for permission and advice, and he responded with a sour note asking for lots of money and airily dismissing the upstart notion that an opera could be made of his story at all. Foolishly or not, I was undaunted and plunged in, changing the story to make a more complex and resonant dramatic structure, adding a tenor, concocting a virtuosic tasting aria, opening up the ending to exploit the emotional direction of the plot, and so on. Since then, I've worked with several very talented composers, but no project has given me the joy that working with Bill Schuman did. First of all, just observing an old artist (he was born in 1910), to watch the canny speed and skill with which he wrote, to hear his stories, to share his buoyant, stubborn company. It was a real partnership: by the time of the premiere, he was only interested in the text, I could only listen to the score. But the still larger pleasure was in realizing I had been able to give something back to the art that had meant so much to me over the years. Oh yes, you asked about Auden. I thought of him only in retrospect—not least, some years later, when I was asked, as he had been, to translate The Magic Flute—but of course he has been a tutelary presence all along. As for his and Kallman's librettos . . . Well, I admire the ingenuity of The Rake's Progress and adore the ravishing bits (all of Anne Trulove's scenes, that is), but though it strikes me as a great libretto, I've never thought of it as an especially good one. It just doesn't deliver, theatrically or emotionally. Too wordy, too dry—perhaps too literary? Auden's best work in opera—aside from his brilliant essays in Secondary Worlds—is his edgy, over-the-top libretto for The Bassarids. I suspect Auden was, perhaps for the only time in his professional life, intimidated, that is to say inhibited, by Stravinsky, but later felt more comfortable—that is, freer, more inventive, more himself—with Henze.
INTERVIEWER
Backing up a bit—how did opera come to your attention in the first place?
McCLATCHY
Growing up, there was always opera in the background—a few recordings at home (I remember a vivid Tosca with Maria Caniglia), my grandfather's Kobbé, the Texaco broadcasts. But the transfiguring moment happened later. I was fourteen, and traveling with an escorted group of kids in Europe—but without my parents, and therefore on my own. We were in Venice and I was determined to see the inside of La Fenice. I somehow contrived to buy a ticket to that night's performance, and once I'd taken my seat—a fauteuil in the third row—I turned to take in the house. I had never seen anything so magical, all the gilded, ruffled opulence a doge's purse or a teenager's fantasy could conjure. I had a program, but couldn't understand the title of the opera, so I turned to the man sitting next to me (it never occurred to me that he might not speak English) and asked him what this meant, please, La Traviata. He looked down at me with a half-smile: It means "the fallen woman." I nodded gratefully and went back to the incomprehensible program notes. I almost needn't add here that I had no idea what a fallen woman was. But then the curtain rose, the music swelled. It was a party, women in long gowns were pouring champagne from a balcony into the glasses of admirers below. She is afraid to let herself love him, but does. His father betrays him. At another party he's slapped her and throws gold coins at her. And now she's dying, coughing up blood, pleading for a little more life. The doctor has given up hope. The old father admits he was wrong. Her lover rushes in and, even through my tears, I could tell he was too late. It was, I suppose, my very innocence that thrilled to it all—its grown-up glamour, its forbidden passions, a drama that played out on stage exactly those emotions—the longing, the betrayal, the vengeance, the adultery, the murder—that churn up the heart every day and which we're taught to keep there. From that moment on, opera has seemed to me the ideal representation of the inner life—or mine, at any rate. (Now that I think of it, my poems tend to do the work of disenchantment, their realism in counterpoint to opera's extravagance.)
Once back home, I did what any teenager who's been thrilled by a new pleasure does. I tried to repeat it. And I learned thereby a second crucial lesson. The local opera company in Philadelphia was, as it happened, doing its Traviata a couple of months later, so I went. Instead of the ravishing young Anna Moffo, there was an awkward endomorph, and the party scene now was planks on sawhorses covered with caterer's linen and draped with garlands of plastic roses. When the soprano raised her glass and strode forward to sing her "Libiamo," her gown (which looked like Scarlett O'Hara's old curtains) caught on the garland. Without looking back, she surged forward, and pulled the whole tablecloth with her. No matter. The next month I was back for Die Walküre. This time, in act three, while the magic fire flickered up, the fake smoke they used was somehow blown in the wrong direction—out into the house, in fact. Most of the audience fled, gagging. But Brünnhilde lay on her rock, and the orchestra played on . . . and I? I was leaning on the railing, chin in hand, riveted by a sublimity no hapless, thud-and-blunder production could ever diminish.
INTERVIEWER
And after all these years you're still a fan?
McCLATCHY
Yes, I still go often to the opera in New York—the new productions and a few old favorites. And when I'm elsewhere—London or Paris, or for that matter, Detroit or Cincinnati—I'll make a point of taking in what's playing. But with the advent of CDs, I'm happiest now just to listen at home. Live opera is expensive to produce (the only enterprise more expensive, it's been said, is war) and expensive to attend—at least when you're old enough to want only the best seats. Then too, the bizarre productions du jour disappoint more often than not, the new voices don't seem to have the heft and luster, the visceral excitement of the old . . . So I stay home, in the little gilded theater of memory with its piped-in sound. Just this morning, in fact, I was prepping for the dinner party I'm giving tonight—picking the skins off charred peppers, and hacking away, for my blanquette, at a shoulder of veal—while in the next room Andrea Chénier was blasting, the revolutionary poet in love with both the wrong girl and the wrong ideal, undone by his zealous enemies and marched to the guillotine. I drifted back to my seat in the old Met, watching Renata Tebaldi and Franco Corelli in the same roles. The more passionate their singing, the more precisely my knife cubed the flesh on my cutting board.
INTERVIEWER
Say something more about the "disenchantment" of your poems. Though there is a clear-eyed realism in many—especially in more recent work—I could point to any number of examples of "extravagance," operatic or otherwise. Where's the disenchantment in "Minerology Object"? "Kilim"? "Chott"?
McCLATCHY
Anyone's backward glance will spot what it wishes to find. So let me try. "Minerology Object" began with a desire to write a homage to James Merrill, as a birthday present. Rather than try to write about him, I decided to write about something he had once owned—in this case, a Joseph Cornell shadow box with the poem's title. Though Merrill had sold it years earlier, I happened to see it in a museum retrospective, and that sparked the impulse to use it—or, as it were, to give it to the poet again. Cornell, of course, was very much an old-fashioned romantic at heart, but had the sense to deconstruct his feelings, to indulge them in fragmented miniatures, to portion them sparingly as fetishes around those boxes that can seem immense, like the night-lined inside of a dreamer's head. In this one, he arranged his four daguerreotype cutouts in a row—the same nineteenth-century diva in four shades. And those I describe as images of kinds of longing held in a stereopticon. But the poem's first part, a meditation on what follows, was meant as an "enlightenment soon lost in thought," and speaks of the women as being in an
empty figure, in fact,
for the fictions That follow, mock-ups either one of us
Used to linger over the more for taking them
As less than real.
If I can expand on that, I want—here and elsewhere—to slide our feelings under the ironic lens of thought, not to mock them but to weigh the distance between what we think we want and what we realize we have. "Kilim" and "Chott" I think of as being in the same mode, but they may seem "operatic" for two reasons: they have exotic settings (wrinkled backdrops, the one painted with scenes of Iraq, the other of Tunisia) and condensed narratives clamped in tight forms.
But then you asked a broader question, no? "Realism" may just be an effect of age rather than a stylistic shift. In any case, I feel strongly that for me it's been a matter of growing up, or of growing into my temperament, and of thereby adjusting the focus, the angle, the voice of my poems. Certainly it has as well to do with life's own chastening lessons. I started out wanting to write like a triumphalist Milton, an exultant Crane, and only later realized both poets wrote as embattled failures. That too then became a pose, until finally I found a common ground accommodating both the wide-eyed poseur and the blind drunk, and tried to write the kind of poem that could include seemingly contradictory strains. Nowadays I think of my poems as wanting it both ways: the dreamer and his analyst, the sensualist in his bed and the ascetic on his pillar. It's just that I take more pleasure—in my work rather than in my life—in the bucket of cold water than I do in the handful of warm flesh.
INTERVIEWER
You've used that word temperament a couple of times now.
McCLATCHY
Yes, I suppose it's a word I believe in—that one is somehow tempered or forged. I could say my fate was written in the stars. I carry around with me, folded into my notebook, a couple of pages a friend once found in one of those nutty astrological books. They describe the personality of a person born, as I was, on August 12. The capsule summary says my strengths are that I am knowledgeable, faithful, and serious, and my weaknesses are that I am tyrannical and superior.
INTERVIEWER
Hmm.
McCLATCHY
More to the point, though, is the longer account, which begins this way: "Those born on August 12 are keepers of tradition, and intent on asserting themselves in their particular field of expertise. Theirs is the task of preserving old wisdom, laws and techniques essential to the mastery of their craft . . . aware of the power inherent in timeless rules and law . . . . For them, tradition is a living entity. It lives in them and in their work. But although they embody conventions they must not be assumed to be conservative or reactionary. . . . They hunger for new information." And so on.
INTERVIEWER
That's a little uncanny!
McCLATCHY
Isn't it? It's as if I've been cast to type. But let's ignore the fortune-cookie approach. I am drawn to the power of tradition. I do work in "conventional" ways. I prefer formal techniques, and use sonnets and rhyme, any manner of scheme to give a shape and order—of feeling as well as argument—to a poem. But all my life, I've also been a person who's made his bed in the morning and picks up the bath mat. That's what I mean by temperament. Whether genetic or acquired, I have a disposition to arrangements. One is born with this, as if with blue eyes or a weak heart. Do you think Allen Ginsberg ever put the cap back on his toothpaste?
INTERVIEWER
Speaking of which, you do seem fond of sonnets. They appear, singly or in groups, in each of your collections.
McCLATCHY
True enough. I'm less fond of the individual sonnet than I am of sequences of them. They're ideal building blocks. Robert Lowell once teasingly referred to the "gigantism" of the sonnet, and I suppose he was referring not only to the grand tradition that looms behind and helps sustain each new effort, but also to the extraordinary roominess of the form itself: a set on which the emotional furniture can be endlessly moved around as new dramas unfold. In a crown of sonnets like "Kilim," of course, you have a certain technical virtuosity demanded of you, so I tried to make it still harder on myself by devising a different kind of sonnet for each of the fifteen in the crown. In other poems—"My Mammogram," for instance—I found the formal distractions of the form itself a way both to prompt and control material that could too easily turn sensational or sentimental. A sequence of sonnets—I've tried this more recently in "Jihad" and "Cancer," poems in Hazmat—discourages the plodding or overdetailed narrative that large blocks of run-on lines tend to promote. I think of a sequence of sonnets as a strip of cartoon panels, each an episode.
INTERVIEWER
Syllabics too? Are they another preference?
McCLATCHY
Right again. And here I'd point directly to Auden as a model. He in turn, I'd guess, was reading Marianne Moore—whose syllabics I admire, but whose poems I find fussy and too often dull. Auden's use of the technique, of course, is altogether brilliant; it gives his discursive voice a fluency and snap. It's not a readerly technique, like the iambic trot or the clinching rhyme. It's for the writer's ear only—or perhaps instead I should refer to fingertip control, as the poet taps out his assigned numbers. It forces decisions you might not otherwise have made. It tautens the line, and shapes a poem's momentum. Having studied Auden's manner, I became interested in combining it with a more elaborated stanza—those architecturally engineered ones of Anthony Hecht's early poems, say.
INTERVIEWER
You may be unique among writers I know in having fond memories of your early education. At what point did you begin to think of yourself as a poet—or imagine that you might become one—and what role did your teachers play in this?
McCLATCHY
I suppose it's fashionable to flaunt a fable of disorder and early sorrow, though our novelists—rubbing the stubble on their chins and kicking the dirt—seem more eager to do so. I've spent all my life in or around schools, and consider myself thereby blessed. And at every stage of my schooling there was one teacher who functioned as a master. He taught me to revere certain authors—whether it was Euripides or Shakespeare or Emerson—because they were interested in soul-making. In other words, each made me a better reader. The best of them was Harold Bloom, with whom I studied as a graduate student at Yale. Never before had I encountered such a powerfully speculative intelligence. For Bloom, poems changed and charged the passions, challenged whatever impinges on the self . . . poems were a life, and made life in their strong readers. Though I had written all along—from family birthday verses as a child to college-age pastiches of T. S. Eliot—it wasn't until I was a good reader that I thought it possible to write anything I could risk showing someone. The teachers taught me how to read. The texts taught me how to write. It was Father Moan in prep school who drilled us in Latin and Greek, but it was Cicero and Thucydides who formed my prose style. It was Bloom who pushed me to parse the sublimities of Whitman and Dickinson, but it was Wallace Stevens's Collected Poems, pored over nightly, that was my writing workshop. Even so, it was another ten years before my first book appeared, and in retrospect even that apprenticeship seems to have been too brief.
INTERVIEWER
Did you show any of your early efforts to Bloom?
McCLATCHY
Never. All along I've thought of him as a rebbe, a rector, a reader and encourager, but not—what's the Hollywood term?—not as a line editor. In fact, I didn't show anything to anyone. When I wrote at all, it was sedulously and secretly. I was uncertain, irritable, embarrassed. So I concentrated mostly on my studies, and later on my teaching, and meanwhile made a number of literary friendships that, if anything, intimidated my own impulses. The strongest was with Robert Penn Warren and his family, who grew to be close friends. Red was the most generous of men, and dinners at his house were joyous occasions, filled with stories. I can see him today, a Campari and soda in hand and in an accent that grew increasingly difficult to fathom over the years, telling, say, of his meetings in Paris with Scott Fitzgerald. Or sitting next to the painter Peter Blume as he described how he had once had to squat on the drunken and obstreperous Hart Crane's chest to keep him quiet. Those evenings were a long corridor into the past. I'd been fortunate before then to have met all sorts of people, from Flannery O'Connor to Allen Tate to Jorge Luis Borges to Christopher Isherwood, but it was during those years too that I met writers I could spend more time with—Anne Sexton and Robert Lowell and James Merrill and John Hollander. And I befriended many poets who came through Yale—Richard Howard and Mark Strand, for instance, and a little later, Charles Wright. It took a while, though, to summon the courage to show anyone a poem. Eventually I did, of course—to Merrill and Howard, who kindly disguised their reservations.
A real sea change happened when, in 1975, I began living with the poet Alfred Corn, whose clear, ardent sense of vocation helped fire and clarify my own. That relationship lasted thirteen years, and during all that time I showed everything to him, never without having a facet polished or a line strengthened. He helped me take myself seriously as a poet. I came in time, of course, to send drafts regularly to a few other friends, from whom I could count on no idle praise and plenty of helpful scorn. Jimmy Merrill was one of those—his perfect pitch could always hear the hollow phrase and know how to correct it. Nowadays I don't send preliminary drafts to friends, for fear of taxing their patience; it would be like telling someone your dream every morning—we have to pay professionals for that! Besides, at that point in the process I can see the problems pretty clearly myself. It's only later, near the end, when I've grown half-blind and self-satisfied, that I need a cold eye cast on things. It's then I can't see the lapses and contradictions, the smudged phrases, botched rhythms, weak rhymes, distracting images. The best criticism is the sort that tells you what you already know but had been reluctant to accuse yourself of. That's what real friends are for.
INTERVIEWER
Was there a moment—of whatever length—when you knew you wanted to be a poet?
McCLATCHY
When I started graduate school in 1967, I was infatuated with Renaissance literature and had determined to make it the focus of my studies. Then the Vietnam buildup started and graduate students—literally under the gun—scrambled for an alternative to the bloody mess. Mine was to teach for three years at a small college in Philadelphia—an empty stretch of time in my life, except for three things: I got my sea legs in a classroom; I read reams of contemporary poetry; and one summer day in 1970, walking along a beach in Sea Island, Georgia, I decided I wanted to be a poet. This was not Saul falling from his horse, but a persistent desire to solve a puzzle: the example of those contemporary poems I'd been reading, which all seemed both right and slightly off. The only way to help solve the puzzle seemed to be to add to it.
But to back up, this was the first time I'd felt truly hypnotized by the poetry of my own time (Roethke and James Wright I remember as favorites), and when I finally returned to Yale to finish my degree, my interests had shifted entirely. I set about writing a dissertation not about Shakespeare, but about the traditions of contemporary confessional poetry. Besides Rousseau and Wordsworth, I was absorbed in the work of Berryman and Plath and Snodgrass. This is how Sexton and Lowell appeared on the horizon.
INTERVIEWER
I can understand your enthusiasm for Berryman, Lowell, and Plath, but what about Sexton? I don't know about you, but when a student tells me that her favorite poet is Anne Sexton, my heart sinks. Was she more than a compelling personality? What, if anything, did she teach you about poetry?
McCLATCHY
One day I was driving from New Haven to New York and, because he'd asked, gave Jimmy Merrill a lift to town. In the backseat I had a handful of unopened mail, and asked Jimmy to look through and read to me, as I drove, anything of interest. He soon came upon a letter from Anne Sexton, which included a poem she had written to me. It was called "Admonitions to a Special Person," and is nowadays in her Complete Poems. When Jimmy finished reading the poem—the final lines were:
Oh special person,
possible leaves,
this typewriter likes you on the way to them,
but wants to break crystal glasses
in celebration,
for you,
when the dark crust is thrown off
and you float all around
like a happened balloon.
We both burst out laughing at its banality. This was about six months before she killed herself. And for a couple of years after her death, I cattily condescended to what had been a warm, if troubled friendship. Then, one night, fooling around with a Ouija board, who drops in but Sexton! The languid, blowsy movement of the jar lid we used as a pointer had just the slurred tone of her voice. She asked me to do her a favor. Would I get her a vodka? I went to the kitchen, fetched a bottle, and poured the tiniest dram into the lid. By the time I'd returned from putting the bottle away, the alcohol was gone. I grew uneasy. And when she thanked me, I burst into sobs and apologized to her for having spoken ill of her—as it were, behind her back. It's OK, she answered, you did your best.
I met Sexton at a time I was trying literary personalities on for size, and when I was stupidly more interested in what a poet could be than in what a poet should do. To answer your question, she taught me nothing, but the spectacle she had made of herself, as a woman and as a poet, saddened me, and sorrow may, in the end, be the only teacher.
She was needy, and I was young—a volatile combination. Once she accepted the fact that I'm gay, there was a more equal footing. She trusted me, and I encouraged that trust. Not long before her suicide she asked me to be her literary executor, but I demurred. The trust had developed over long boozy evenings at her home, listening to records. I remember her once putting on a recording of Debussy's Pelléas and Mélisande, and when Melisande sang, "Ne me touchez pas! Ne me touchez pas!" Sexton said, That's me! We talked endlessly about our secret lives. I remember her telling me that her father had once seduced her. True? Who knows? She could startle you. You ached to comfort her, and at the same time, you pulled back. Or at any rate I did. She was a celebrity and a case study, and I was naive enough to be fascinated by both.
INTERVIEWER
Back to Lowell. He and Auden both figure prominently in your pantheon: is there a contradiction here, between the one wrenching his own troubled life into poetry, the other calmly insisting that biography is irrelevant? It does seem that you have it both ways, or at least strive to.
McCLATCHY
Lowell, who was the most exhaustingly literary person I'd ever met, I've always considered the master of rhetoric. He told me once that he worked over a line until it sounds like Lowell. Lowell is grave, violent, majestic. It thrills without reassuring. With Auden, it's not his tone that attracts me as much as his curiosity and range, his ability to draw so much of life into his moral focus. Whatever his stated strictures, there's plenty of autobiography in Auden's poems—the whole drama of his frustrated feelings—though nothing in the manner of Lowell, who more obviously skimmed the sour cream from the top of things. Myself, though I'm disheartened by a lot of the solipsistic reportage that passes for poetry these days, I've come to prefer the Proustian approach: the only way to understand the present is to search through the past. What I want to do is not record my past, but use it. I think the strongest of my contemporaries—poets like Louise Glück or Robert Pinsky—would agree. In fact, it may be a dominant manner now: the whole demotic, confessional tendency of the sixties has had its socks pulled up.
INTERVIEWER
How truthful can we assume you to be when you're writing about the details of your own life?
McCLATCHY
But the point is for me to manipulate you into assuming I'm truthful, whether or not I am. A small confession: In that poem you've mentioned, "Fog Tropes," I wrote one section in the voice of a father whose daughter has died. Sometime later I received a letter—grindingly earnest—from a woman who was assembling an anthology of poems to help parents whose young children had died, and she wanted to include my "witness." Do I tell her I made it all up and thereby implicitly belittle her own story, her own grief?
That's an instance of a bad reader. But how can one be a bad reader of his own story? By failing to move beyond the facts, I think. The details of one's life should provide the scaffolding beneath which some larger myth is abuilding. I'm after patterns. Nabokov once said that the pattern of the thing precedes the thing. That's what I'm after. The best way for me to speculate about "the self"—about the isolation and anxieties and desires of selfhood—is to start with what I know, myself. But my own life is merely the means towards a different story. In fact, I rarely think of my past as "myself." I can't even remember much of my past: the film is now just a set of unrelated stills. In an odd sense, my younger self is my ghost. I write about what haunts me.
INTERVIEWER
Is writing an ongoing occupation for you? Is there always a poem on the desk? Or several? And how long is it, usually, before they find their way off the desk, into the world, or the trash?
McCLATCHY
Do I have a regular routine? No. Do I write every day? No. Of course I write a good deal else than poetry, and deadlines tend to dictate how time is spent. Most of my poems are done in my head; very little is worked up at the desk. The desk is just where it's written down. And poems themselves often come in binges. Months of doing anything but, then a sudden urge, other tasks pushed aside. That's usually because—often consciously, sometimes not—I've been brooding on things, plotting a theme and variations. When it wants to be on paper, it comes quickly. I usually have a working draft of a whole poem within a few days. It's then revised over a period of weeks. The computer's boundless patience is a godsend, of course, in all this, spitting out alternatives. The advantage of this method is that I usually abandon unpromising material before it gets written down—by which point it's often harder to scrub the mission.
While revising a poem, I'm looking for three things mostly: a certain honesty or consistency, and then ways to depart and ways to connect. I want, first, to be as sure as I can be that what I've written is what I mean to say, is what I actually or might actually feel. Then, a part of me is impatient with what has been, as it were, thoughtfully worked out, and searches for ways in which the poem can surprise itself, can depart from its suggested route. And a part of me too is looking for ways to circle back and link things, old or new, together—by, say, capitalizing on the suggestive overtones of an adjective or the etymology of a verb, as ways to establish emotional connections among episodes or stanzas.
Pushing fledglings out of the nest? I'm rarely in a rush to do that. I've written poems that have stayed in my drawer a year or two before I've thought to send them off—just as I have revised poems after they've been published. Mind you, I do believe in getting on with things. As Victor Hugo said, you correct one work only in another.
INTERVIEWER
If you had to single out one characteristic of poetry that is missing in the work of your contemporaries, which would it be?
McCLATCHY
Grandeur.
INTERVIEWER
And in your own?
McCLATCHY
Hmm. You mean other than acclaim by a vast public whom my coterie of exegetes secretly scorn? Then perhaps the term I'd propose is swashbuckle.
INTERVIEWER
One thing that sets you apart is your fascination with the bizarre, the violent, the freakish. For example, who else would even think of writing a poem called "Cysts" or "Feces"—unless it was your old friend Lydia Lunch? And she certainly wouldn't have chosen your three-stress lines, much less the elegant tone, the interlocking stories.
McCLATCHY
Violence has an alluring sublimity. When I was a boy, the Book of Martyrs was a favorite, with its illustrated virgins holding platters with their own breasts or eyeballs on them, the young men being roasted on grills or crushed beneath boulders. That this was counted a source of virtue and the path to redemption excited me. The Greek myths had the same effect . . . the rapes and pillages, the horrible descent of the gods, the pain and metamorphoses. The important part of it all for me was that it had to do with the body.
Now remind me who Lydia Lunch is.
INTERVIEWER
I'll do something better. Here's another question. Your talk of the body reminds me that one critic has spoken of the "carnality" of Hazmat's poems. Let me ask again about your intentions with this sort of volatile subject.
McCLATCHY
Any poem is the offspring of its matter and its pattern. I have enjoyed setting them seemingly at odds with one another—that is to say, using a cooked scheme to contain raw material. An elegant, elaborated format helps tame the taboo, and a stark subject—feces, say, or cancer, or the penis—charges the poem's formal energies with an unexpected drive. So, yes, I suppose carnality is one word for a strain my work has cultivated since The Rest of the Way. In a sense, I've merely come to agree with George Seferis who once said that the poet has only one subject: his own living body. It is the body where we learn our first lessons in pain and pleasure, and our later lessons in betrayal and decay. The body is our surest source of knowledge. I used to be puzzled about why I can rarely remember my dreams. Half-conscious, I can still see that night's adventure, the passionate scenes, the violent encounter, the eerie mutations of parent or lover. A moment later, fully awake, it's all vanished. How can something so vivid, so extraordinary be immediately forgotten? Because it didn't "happen" to our bodies, only to our imaginations. I've come to prefer poems that register their appeal to my physical experiences.
INTERVIEWER
You referred earlier to swashbuckling, and that brings the whole idea of heroes to mind. Who are yours?
McCLATCHY
I sleep with mine. That is to say, on the walls around my bed I've hung dozens of frames, like tutelary spirits to hover over my dreams. In some frames are totems—a lock of Emily Dickinson's hair, for instance, or a leaf from the Buddha's Bo tree in Ceylon. In others, there are letters from writers I especially admire. There's Colette and Mallarmé, Emerson and Henry James, Whitman and Wilde, Housman and Frost. One of my favorites is a receipt signed by Alexander Pope for two guineas received from a Mr. Craggs, "being the firft Payment to the Subfcription, for the Tranflation of Homer's Iliads; to be delivered, in Quires, to the Bearer hereof, in the manner fpecify'd in the Propofals." But directly over my head are letters from the three men I esteem above all others—Marcel Proust, Giuseppe Verdi, and Abraham Lincoln. Each had those qualities I consider essential to the exemplary artist, to a genuine humanity. They had discipline and magnanimity.
Actually, there are two pieces in Proust's hand, and each time I look at them I'm moved. One is a postcard, and he's written on the front of it, across the sky in a scenic photograph. As the writing extends down to the top of a distant mountain range, Proust's line of script follows the contours of the soft peaks, letting nature have her way with him. The other is a letter to someone who's evidently asked him to contribute an essay to a book being assembled. Proust declines with a morbidly witty politeness, explaining that he has the best and worst of reasons to beg off: he hasn't long to live, and what can a dying man promise?
INTERVIEWER
One form of writing we've hardly touched on is criticism, which, to judge by sheer volume, must be the most time-consuming for you. Is the wall between criticism and poetry impermeable? That is, do you ever find yourself taking your own advice?
McCLATCHY
The thirst for copy is unslakable, and opinions come trippingly to the tongue. But criticism is an exercise in taste. Poetry is an exercise in imagination. It's as if the poet in me were Greek, and the critic Roman. I never think, as I work on a poem, what I would say in a review of it—if that's what you're asking.
About prose in general, I like writing it. It feels like dressing up, adding layers, knotting, buttoning, smoothing. I feel pinstriped and pressed. When I'm writing a poem, I feel like I'm looking in the bathroom mirror in the morning—paunchy, bleary, so much to figure out.
INTERVIEWER
So why not a novel?
McCLATCHY
I haven't the inclination. Novelists want to flood, poets want to distill.
INTERVIEWER
Given the amount of criticism you turn out, essays and reviews, we know what you think of a great number of writers. Are there any poets whose work you love but have not yet written about?
McCLATCHY
Housman, Whitman, and Nemerov spring at once to mind. There are poets who intrigue me—Gertrude Stein at one extreme and Louise Bogan at the other—but about whom I can't think of much to say. There are others whom I am supposed to admire—Ezra Pound, William Carlos Williams, Dylan Thomas—but find mostly bunkum. And still others who intimidate me, but whom I'm saving for my old age. Goethe, Yeats, Neruda.
The byways increasingly intrigue me. There are writers, revered in their time and largely forgotten now—writers like Stefan Zweig, Thornton Wilder, or Hugo von Hofmannsthal—whom I'd like to explore. And I mean someday as well to turn more directly to the ancient poets. As a schoolboy—from the age of fourteen on through college—I was immersed in Greek and Latin. Homer and Virgil were my poles then, and still loom over my imagination. I've not had the courage yet to take my cup of blood and ask to speak with them.
Funny, I think back to certain novels that had, when I first read them, a more jolting effect on me than poems. Don Quixote, say, or Middlemarch. Absalom, Absalom! is the only book I ever stayed up all night to finish in college. Nabokov I worshiped, and Iris Murdoch. (She wrote the same novel over and over again, but I happened to like the archetype, with its damaged saints and slick wizards.) In fact, the first little critical essay I ever published, in my high school literary magazine, was about Graham Greene, then as now a favorite. When I glanced at it some years ago, and after wincing at its shallow pretension, I noticed that the prose style was a blurred version of the way I still write prose today. It's the all-Gaul-is-divided-in-three style of the Latin writers I was being drilled in. That's why, later, Dr. Johnson was a model for me. The golden pans of judgment, "on the one hand" tilting now towards "on the other," an elaborating system of checks and balances, seemed from the start the best way both to appreciate and analyze.
INTERVIEWER
You've mentioned soliciting help with drafts from friends. Other poets have thought a wedge of Alice Toklas fudge helps in the process of revision. Have drugs played a role in your work?
McCLATCHY
Good Lord, no! Drugs—the few I've taken in the bad old days—have to do with experiment and insecurity. That is to say, with one's first stabs at serious poetry. Pot was a fabulous way to listen to music, emptying out the space between notes. But for writing? I'm a maximalist, and the whole point is to fill the mind. My drug of choice now is a chilled martini, but with the first sip—however shaken or stirred I've been at the desk—the day's work is over. Poetry above all wants clarity of thought and feeling. The worst of it is, drugs and alcohol by midnight will inevitably have led to great insights, and as Paul Valéry once said, profundity is a hundred times easier to get than precision.
INTERVIEWER
In what sense do you think of yourself as a "gay poet"?
McCLATCHY
More, I suppose, than I think of myself as a white poet, or a lapsed Catholic poet, or a Connecticut poet. But it's a term that's come to identify one with a certain subject matter or a specific audience. Being "gay" should be the perspective from which one views the world, not the object of one's gazing.
I'm a cradle-to-grave gay, so from the start I "listened" differently to what I read, the way a spaniel will hear the whistle's otherwise inaudible overtone. Yes, as a lad I cut my teeth on Wilde and Firbank, and swooned over the "Calamus" poems, as later over Gide and Genet. There develops a whole network of instinctive sympathies, an ability to trace private experience back to larger mythologies of desire. But "gay poetry" too often now restricts itself to the hard-on or the virus. What we do in bed is not what makes us gay. It has to do with what goes on in the head—how our imaginations work, where our hearts lead. If a gay man wants to explore or define or celebrate his sexual identity, fine. Enroll in a discussion group, or march in a parade, or do volunteer work in an AIDS clinic. But to encourage him—unless he has exceptional natural gifts honed by a long apprenticeship—to write poems that give witness to gay life or a voice to my oppression does no one any good, neither the hapless writer nor the gay community. Most of it will go the way of Vietnam-era protest poetry—vibrant and ineffective at the time, and entirely forgotten afterwards.
As models for myself, I'd again choose Auden and Proust. Auden almost never mentioned his own homosexuality, and that's perhaps a sign of his times. But his work reordered the thought and feeling of his era, and realigned its sympathies with the lonely, isolate self instead of with the group or cause or historical force. His methods were diagnostic, not hortatory. His arena was our psychic neuroses rather than the clash of political agendas. He'd learned a great deal from Freud, of course, not least the good doctor's axiom that "a man should not strive to eliminate his complexes but to get into accord with them: they are legitimately what directs his conduct with the world." And Proust, in addition to being the greatest writer of the twentieth century, is its most distinctive gay writer—his sensibility attuned to the highest, most nuanced reaches of society or intellect or emotion, while at the same time aware of the underworld of the erotic, the degraded, the thrilling.
INTERVIEWER
Your love of Proust is something you shared with your good friend James Merrill. When did you first meet him, and how?
McCLATCHY
His poem "Up and Down" had appeared in The New Yorker in—what?—1972? I was enthralled and wrote him a fan letter and sent it to him in care of his publisher. A couple of months later, a reply came, a thin blue air letter from Greece. A small correspondence ensued. I remember finding in a used bookstore an old notebook for sale. It turned out to be the diary of a young American girl abroad in the nineteenth century. She happened to have been at the premiere of La Traviata and her lumpish description had a kind of folk charm. I sent it to Jimmy, who adored it. And he suggested I come meet him at a reading he was to give in New York with Elizabeth Bishop. I did, and went to the reception afterward, but couldn't get through the ring of admirers around him. I noticed he kept trying to light a cigarette, but each time there was another book to sign. Finally, I reached my Zippo through the crowd. A quick drag, a grateful look—and we were friends for life. The first time I went to his house for dinner, and entered the kitchen where he was stirring a pot, I looked around in amazement. He uses Scott towels! I use Scott towels! I never thought of my gods as shopping and cooking on Parnassus. And in a way, I never shed the layer of awe he himself did his best to poke holes in.
Those shy beginnings led to nearly twenty-five years of friendship—most of it on the phone or in letters, but including countless dinners and evenings on the town, at the opera, the puppet theater, a poetry reading. He had an enormous and discriminating appetite for experience, and the joyous compulsion to transform it into language. His anarchic wit was the very opposite of his tender, solicitous heart, but as a pair they were irresistible.
INTERVIEWER
Of all the influences on your work, his seems to be the most powerful—maybe the most vexing, too, at times?
McCLATCHY
Without a doubt. You learn by imitating, and at the start I thought he had the most to teach me, about technique and about the swervings of the canny heart. After a while, you feel like Mickey Mouse as the sorcerer's apprentice, tripping over your singing robes. It's not that I tried deliberately to disown or disfigure the influence, but after a while I became less interested in Merrill's mannerisms (or so they seemed in my hands) and more interested in my subject. Or, less interested in what I was doing, more interested in what I was saying. That tends to wean you from the golden nipple.
Oh, mind you, that's always the first thing I read about myself—that I am a disciple or descendent or clone of Merrill. That's an easy way to generate copy, but it seems to me a lazy way to read. Nowadays, at any rate, I'm not writing the kind of poem Jimmy would have undertaken, or perhaps even approved of. My work is, I think, more unguarded, more speculative, more . . . more—what did we say earlier?—more carnal.
INTERVIEWER
What is on your desk right now?
McCLATCHY
Galleys. Stacks of them. But that's all old work. Having just finished a book, the well's a little dry. But then, as usual I'm starting to work things out in my head as I walk around. Years ago, seeing Krzysztof Kieslowski's masterful series for Polish television, Decalogue, gave me the idea for a book-length set of poems that became Ten Commandments. Recently I saw an exhibit of drawings by Pieter Breughel the Elder, some of which were his fanciful interpretations of the seven deadly sins. I could at once hear a tiny click and the faint whir of wheels in my mind. Sin, it seems, is what I want to wash my hands in, or of. Maybe all poetry is Edenic in some way, trying to make exile into an apple.
Author photograph by Marion Ettlinger.