Interviewed by Daniel Hall
Issue 163, Fall 2002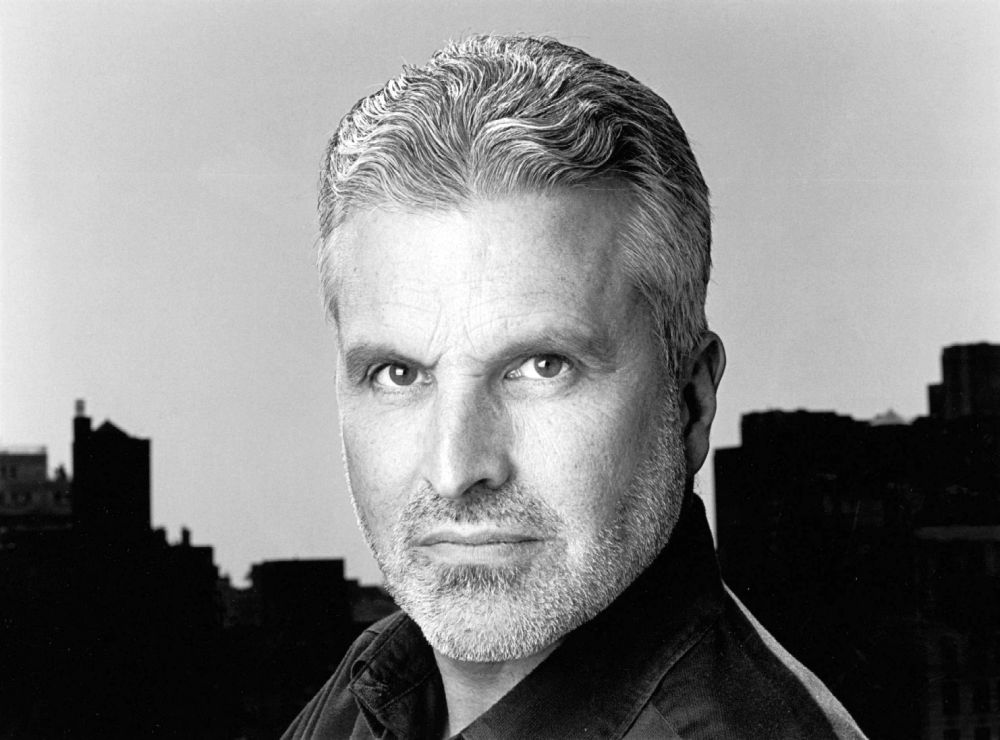 J. D. McClatchy has published five volumes of poetry in the course of some twenty years, a rate that might seem unexceptional until you consider the other projects that have consumed him throughout his writing life. He has also published two collections of essays, edited six anthologies of poetry and some two dozen other books, written five opera libretti in collaboration with leading composers, all in addition to his duties as editor of The Yale Review, a chancellor of The Academy of American Poets, and a popular teacher at Yale, Johns Hopkins, Columbia, and UCLA. While this industry suggests an almost pathological workaholism, he is in fact relaxed and charming company, with a wicked sense of humor and a winning way in the kitchen. His salt-and-pepper beard, trimmed to a neat stubble—imagine a grizzled Robert Donat—and his close-cropped gray hair are in sharp contrast to his youthful energy and curiosity. (For the record, he turned fifty-seven in August.)
His poems, whether free verse or formal, are conspicuously fashioned, built up slowly, a thousand decisions made one at a time. They veer in an unnerving way from the disturbing to the hilarious, and finally offer little consolation beyond a clear-eyed, astringent wisdom. His love of the classics is evident both in his translations—he has published versions of Ovid and Horace—and in the rigorous use he makes of the past in his own poems: what Frost called "the old-fashioned way to be new." These qualities are especially evident in his latest collection, Hazmat, which consists entirely of poems with one-word, two-syllable titles. Each is concerned with hazardous material of one sort or another, but the subjects and settings range through history and around the globe. The consummate attention to detail, though, is unmistakable.
Our interview was conducted last year over a period of several months, partly in his home in Stonington, Connecticut, and the rest by e-mail. However, his two voices, the spoken and the written, are remarkably similar—ironic, urbane, whip-smart—and in editing the interview I have sometimes found it difficult to remember which was which. His house is a modest, two-story Federal-style clapboard that stands cheek by jowl with its neighbors. Inside, even the clutter is neat: furniture and other objects have been placed so carefully that the rooms feel almost austere, though in fact they are overflowing with books, many of which—Cole Porter sandwiched between Piero della Francesca and William Blake—are neatly stacked on tables, chairs, and even the floor. At one end of the living room is an oak table covered with framed photographs of friends and still more books; at the other, the mantel above the fireplace is lined with obelisks, bronze figurines, and a Cambodian head of the Buddha. Hung on the walls are a Fairfield Porter, a large Chinese ancestor portrait, an embroidered image of Ceres; in the dining room there are ranks of Japanese prints and an assortment of cloisonné tea caddies. There are curiosities throughout the house, including a few dangerous-looking insects mounted under glass, Byzantine coins, fossils, an antique map of Stonington, a cameo of Goethe, a gigantic geranium blocking the narrow stairway at the back of the house. As with the poems, you have the strong sense of an idiosyncratic sensibility at work. He and his boyfriend, the book designer and novelist Chip Kidd, spend weekends and a good part of the summer here.
We met for the interview in his study, which sits in a corner of the tiny backyard, and is connected to the house by a pergola thickly entwined with wisteria. The garden, small but lush, is planted mostly with blue flowers and is lovingly maintained. If Stonington provides a haven from his other life in New York, where he has an apartment at the border of Little Italy and Chinatown, the study is a haven from even the low-key distractions of village life. The room is brightly lit and comfortable: a fat jade plant squats in one window; bookshelves line the walls, and the overflow is piled high on a Jacobean oak table; a computer and an IBM Selectric sit on the large, L-shaped desk. There is a small sofa and a few chairs in one corner, where we sat for the interview.
INTERVIEWER
You have a new book just out.
J. D. McCLATCHY
Yes. It's called Hazmat—the abbreviation, of course, for hazardous material, a label that's usually found in red letters on the sides of suspicious canisters. The manuscript for the book had carried that title for a couple of years, and I thought it an intriguingly unusual term. Then, after September 11, the word was everywhere. I considered changing the title, but thought finally that the book has an integrity I didn't want events to disrupt.
INTERVIEWER
There's even a poem in the book called "Jihad." You must admit, Hazmat seems more topical than you may have intended.
McCLATCHY
Odd that you should mention that poem. Not long after September 11, the manuscript of "Jihad" came to the attention of the op-ed folks at The New York Times. They asked if they could print the poem, and it was rushed into type. It's peculiar enough for the Times to print any poem at all, but three sonnets about a suicide bomber? Then, late the night before it was to appear, I got a call and was told that the editorial board had wrangled over the poem, and at the last minute decided not to run it. When I asked why, I was told they feared it might offend the Palestinians. I burst out laughing.
I've been writing poems about the paradoxes of Arab culture and about the struggle in the Middle East for, oh, twenty years. And politically, I'm in favor of the Palestinian cause. But poems aren't platforms. It's the psychology of terrorism that fascinates me, not its causes. A poet—as distinct from other, perhaps more persuasive, kinds of writers—can only unstitch the weave of tangled threads. Poems are meant to complicate our sense of things, not pamper them. In "Jihad," I wanted to look at things not from the victims' side or the dazed teenage bomber's, but, as it were, from as remote a point of view as scripture's.
INTERVIEWER
No one reading your first book of poems, Scenes from Another Life, could have predicted Hazmat (or even the strong Ten Commandments that preceded it). It strikes me that among your various careers—poet, critic, editor, librettist—only the first seems to have entailed real difficulty getting off the ground. Were you held back somehow, or does it just seem that way?
McCLATCHY
Yes, I suppose it did take me longer to clear my throat as a poet. Perhaps that's because, by comparison, it's the more difficult role and played for higher stakes. Still, I was stymied by a wrong idea I had of my task, based in part on my studies and in part on my anxieties. I thought poetry was merely language. I thought that poems don't mean; they be. I thought that a suitably snazzy poetic diction and a complicated syntax would somehow conjure the poem's occasion. It took a while to realize that life does that. And at the start, I never thought of taking the Proustian look backwards toward childhood's sweaty sheets and adolescence's nightsoil. I was trying instead for . . . for what? A weary sophistication? A haughty symboliste perch? The revolving disco ball of Stevensian abstraction? In any case, I was writing to show off what I knew—a sure sign of uncertainty, no? "Held back" is your phrase. Held back by what I knew, inhibited by my education? Or by what I thought it best to appear to be doing, a form of moral cowardice? Someone said once that an author ought to be fondest of two books, the one he's at work on at the moment and the first one he ever published. I don't share that sort of sentimentality.
INTERVIEWER
Do any of the poems in that first book still please you?
McCLATCHY
The last poem in the book to be written was "The Tears of the Pilgrims." It drew on episodes from a summer recently spent in the Pyrenees, and is the book's longest, loosest poem. To the extent that it resembles the kind of theme-and-variations format I came to prefer for many stronger poems, I have a tepid respect for it.
INTERVIEWER
What about this format—a long poem in smallish sections, an anthology of little poems slowly accumulating around a theme? The most accomplished example might be "Fog Tropes," where it suits the subject so perfectly. Is it based on a musical model? Or maybe Auden's The Sea and the Mirror?
McCLATCHY
I wish I could claim anything so grand as an Auden for a model, but actually your term anthology is closer to the mark, if you keep in mind one of those little gift books of poems about gardens or birds . . . very different sorts of poems all centered on a single motif. I suppose it comes down to—or rather, arises from—the force of form itself. Any one form—sonnet or haiku—gives such a radically new perspective on one's theme that a suite of these seems closer to the second thoughts or mixed emotions one has about any poem's subject. I prefer too the accumulation of clarity. William James says somewhere that ideas become true, that truth happens to an idea. It's always seemed to me that, in the same way, meanings occur to a poem. Those meanings shift and shimmer, work at one time and are later irrelevant. So my theme-and-variations poems are an enactment of that process. No poem should be an urn to contain a meaning, but a net to catch what meanings float through the day, or float up from between the lines.
INTERVIEWER
That's a rather watery definition.
McCLATCHY
Then let me navigate towards a better sense of things. I'm driven by a formal imperative. It's like adoring the open sea, the clash of elemental forces, the overpowering scale of water and sky, the sleek majesty of sloops, the billow of sail and pull of line—and wanting both to study and pay homage to it all by building a model of a favorite boat—and then deciding to do it inside a bottle.
INTERVIEWER
One sonnet-length section of "The Tears of the Pilgrims" eerily anticipates "Fog Tropes": "Overlapping jadeite scrolls of fog . . . . They couldn't have understood until now." I would guess that when you were writing the first book you were still in a sense putting your life together; in "Fog Tropes," on the other hand, you're watching the world slowly dissolve, through the eyes of—isn't it?—your friend David Kalstone.
McCLATCHY
Or—the cynic in me would add—it may just be that I wrote about fog as an emblem of my own confusion over what I was up to. Something to duck behind. Your formulation of the difference between those two poems is much more elegant than I have any reason to claim, but I'd be happy to borrow it. And you're right as well about the last section of "Fog Tropes." It isabout my friend David Kalstone, whose dying days I attended. But "dissolution," at least according to some wisdoms, is a form of discovery. The poem's own term is "unknowing." Learning how to unknow something or how to unlove someone . . . these flapping reels running in reverse have always fascinated me.
Want to keep reading?
Subscribe and save nearly 40%.
Subscribe Now
Already a subscriber? Sign in below.