Interviewed by Elizabeth Vreeland
Issue 76, Fall 1979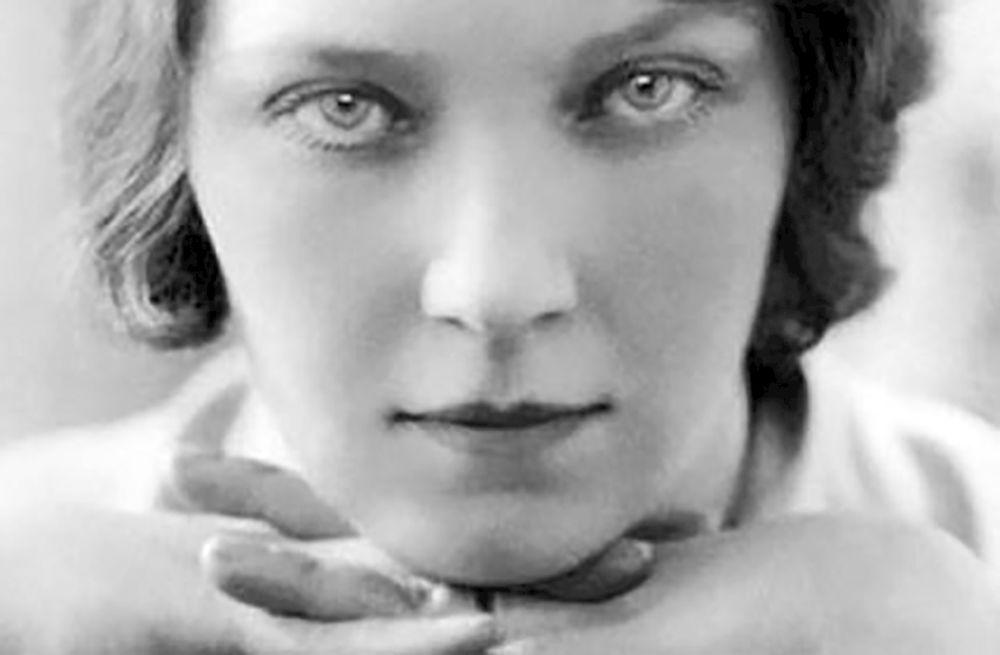 Jean Rhys was born in Dominica, in the Windward Islands, in 1894, of a Welsh doctor and a native-born Creole. She was sixteen when she was sent to school in England. Her first stories, collected in The Left Bank, were published in 1927. Four novels in the twelve years before World War II (Quartet; After Leaving Mr. Mackenzie; Good Morning, Midnight; and Voyage in the Dark) established a fragile literary reputation, which eroded when she dropped out of the publishing world for thirty years only to emerge from her retreat in the west of England when the BBC did a radio adaptation of her novel, Good Morning, Midnight. The obscurity had been such that in October, 1956, the New Statesman carried an advertisement to find her: "Would Jean Rhys or anyone who knows her whereabouts please get in touch with Sasha Moorsom, Features Department, BBC, in connection with future Third Programme broadcast of 'Good Morning, Midnight'." The renaissance of Jean Rhys brought with it the publication of two collections of short stories, Tigers Are Better Looking and Sleep It Off, Lady, and her most famous novel, The Wide Sargasso Sea, an invented biography of Bertha, the mad wife in Charlotte Brontë's Jane Eyre.
She has been married three times—first, after World War I, to a Dutch chansonnier who wrote songs and sang them in such Paris spots as Le Lapin Agile. He deserted her after ten years of traveling about Europe, mostly to Vienna and Paris, and she divorced him. Her second husband, an editor at the publishing firm of Hamish Hamilton, died at the end of the last war. Her third husband, a retired naval officer, died just after the couple moved to the small cottage in Devon where she now lives.
The chief character in almost all her work is a woman who seems to follow in her creator's path step by step: from a West Indian childhood, through the ordeal of life in the provincial theater in pre-World War I England, to an elderly solitude in the English countryside.
Miss Rhys's eyes are sapphire, wide set, and long lashed against a pale English skin; one cannot help thinking that had she stayed in Dominica she would not have that skin, even with the daily hour and a half attention she says she gives to her face and makeup. She was wearing a white silk blouse hidden by an opalescent pink lamé jacket, made to seem somewhat coquettish with ribbons and puffed sleeves.
On the table stood a vase of huge yellow purple-hued cabbage roses, so voluptuous that they looked artificial, as if made of silk for an Edwardian hat.
Outside, the sun sparkled on the giant hedgerows that seclude Jean Rhys's cottage from a quiet Devon village. Here, she has continued at her writer's work, insisting on privacy that secluded her even from her fellow villagers.
RHYS
We moved here because I wanted a place of my own. We bought it—my late husband and I—sight unseen because anything was better than rooms. That's all we'd been in. A room is, after all, a place where you hide from the wolves. That's all any room is. It was difficult here at first. The gales came through the crevices. The mice were everywhere. A frog in the bathroom. Then when I first came here, I was accused of being a witch. A neighbor told the whole village that I practiced black magic. I got very cross, but gradually it all died down.
INTERVIEWER
What a shock it must have been when you first arrived from the West Indies.
RHYS
Of course, I hated the cold. England was terribly cold when I first came there. There was no central heating. There were fires, but they were always blocked by people trying to get warm. And I'd never get into the sacred circle. I was always outside, shivering. They had told me when I left Dominica that I would not feel the cold for the first year—that my blood would still be warm from the tropic sun. Quite wrong!
INTERVIEWER
Where did you go to school?
RHYS
It was at Cambridge, the town, not the university. The east wind comes right across from . . . Russia, I suppose. I used to lie in bed and shiver and shiver, wondering why I'd ever dream of wanting to see daffodils and snowflakes. Then the maid would bring me this hot water bottle. It was very sweet of her. Oh, I found England bitterly cold.
INTERVIEWER
And the people?
RHYS
I didn't find them terribly warm. I was so unhappy in England. I was delighted to get away.
INTERVIEWER
Where did you go after Cambridge?
RHYS
I left school early because I wanted to become an actress. While I was studying at the Royal Academy of Dramatic Arts in London, my father died in the West Indies. My mother wrote me that she couldn't afford to keep me at school. But I didn't want to go back to Dominica. I knew I'd miss my father too much. So I joined the chorus of a show on tour around England.
INTERVIEWER
How did your family in Dominica react?
RHYS
There wasn't much they could do about it. Anyway I believe in fate.
INTERVIEWER
But you could have gone back. You did have the choice.
RHYS
I suppose so. But I wanted to be an actress. I was a very bad actress, but that's what I wanted to be. I do believe that life's all laid out for one. One's choices don't matter much. It is really a matter of being adapted. If you can adapt, you're all right. But it's not always easy if you're born not adapted, a bit of a rebel; then it's difficult to force yourself to adapt. One is born either to go with or to go against.
INTERVIEWER
In your first written, but not your first published, novel, Voyage in the Dark, the heroine is also born in the Antilles. She becomes a chorus girl who travels about the dreary towns of the English provinces, is deflowered by a rich Englishman who cares for her, who then abandons her. Did you write it as a form of purgation?
RHYS
I wrote it because it relieved me. I never wrote for money at the start. I wrote the makings of Voyage in the Dark long, long ago. I wrote it in several exercise books and then I put it away for years. Someone described the result as "unpublishably sordid but with great sensitiveness and persuasiveness"—so I went on to other things. Then, twenty years later, fate had it that I tackle it again. I hadn't really written a book; it was more or less a jumble of facts. From the notes I'd done ages before I managed to put together Voyage in the Dark.
Want to keep reading?
Subscribe and save nearly 40%.
Subscribe Now
Already a subscriber? Sign in below.