Interviewed by Elizabeth Vreeland
Issue 76, Fall 1979
Jean Rhys was born in Dominica, in the Windward Islands, in 1894, of a Welsh doctor and a native-born Creole. She was sixteen when she was sent to school in England. Her first stories, collected in The Left Bank, were published in 1927. Four novels in the twelve years before World War II (Quartet; After Leaving Mr. Mackenzie; Good Morning, Midnight; and Voyage in the Dark) established a fragile literary reputation, which eroded when she dropped out of the publishing world for thirty years only to emerge from her retreat in the west of England when the BBC did a radio adaptation of her novel, Good Morning, Midnight. The obscurity had been such that in October, 1956, the New Statesman carried an advertisement to find her: "Would Jean Rhys or anyone who knows her whereabouts please get in touch with Sasha Moorsom, Features Department, BBC, in connection with future Third Programme broadcast of 'Good Morning, Midnight'." The renaissance of Jean Rhys brought with it the publication of two collections of short stories, Tigers Are Better Looking and Sleep It Off, Lady, and her most famous novel, The Wide Sargasso Sea, an invented biography of Bertha, the mad wife in Charlotte Brontë's Jane Eyre.
Want to keep reading?
Sign in—or sign up for a free trial…
Free Trial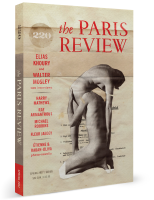 …or get your subscription now!
Subscribe